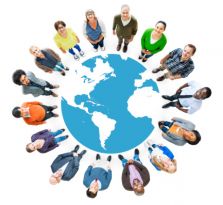 As with all things, lust and evil desires are defined differently depending on the worldview they're seen from. A worldview is the overall perspective from which one sees and interprets the world.
A secular worldview defines lust and evil desires differently than a Christian worldview. Anyone can list examples of lustful or evil desires, but not everyone will give the same answers. In general, those who profess faith in a religion would come up with a longer list than those who do not. This article will examine lust and evil desires from a Christian worldview.
Lust
Lust is sin and all sin separates us from God, but throughout history lust has done considerable damage to the relationship between God and man. It was lustful temptation from Satan that drove Eve to eat the forbidden fruit. Eve saw that "the tree was good for food and pleasing to the eye, and also desirable for gaining wisdom" so she and Adam ate (Genesis 3:6). This act was also idolatry, as Adam and Eve desired to become like gods themselves. When their folly was discovered, Adam blamed God and Eve for his sin (verse 12).
In the Fall human nature was corrupted, and the perfect union between God and man destroyed. Humanity is still just as sinful today, but that does not mean it's impossible to be right with God. Repairing the relationship requires the work of the Holy Spirit, and those who have the Spirit will set their minds on what the Spirit desires. Those who do not have the Spirit set their minds on nature and what the sinful nature desires (Romans 8:5).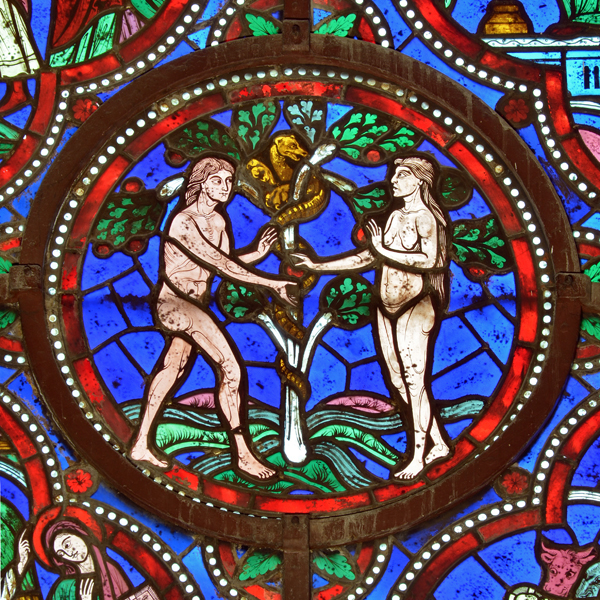 "The mind governed by flesh is hostile to God; it does not submit to God's law, nor can it do so. Those who are in the realm of the flesh cannot please God" (Romans 8:7). This verse tells us why nature-minded people become hostile if they're called out on their sin. Until the Spirit begins to work in their heart, they will deny their sin and need for a savior. Confronting someone on their sin might not be the best way to begin sharing the message of God. That does not mean it is futile to share the Gospel; Christians should plant seeds, and then the Holy Spirit will nurture and grow that seed.
Christians are not in themselves holier, more righteous, or superior than others. They only difference is that they have been transformed by the Spirit in such a way that their eyes have been opened to the sinful nature of humanity, and the pervasiveness of sin in their lives. Their worldview has changed. In Ephesians 2 we read, "you were dead in your transgressions and sins, in which you used to live when you followed the ways of the world" (verse 1-2); and "all of us also lived among them at one time, gratifying the cravings of our flesh and following its desires and thoughts" (verse 3).
The verse continues: "But because of his great love for us, God, who is rich in mercy, made us alive with Christ even while we were dead in transgressions- it is by grace you have been saved" (verse 4-5).
When the Spirit begins to work in a person's heart, it is by grace, and it leads to a transformation of their worldview. When the worldview changes, so does the way that person interacts with the world. They start to see things differently, and what was once valued with high esteem could afterwards be seen as an abomination (Luke 16:15).
Evil Desires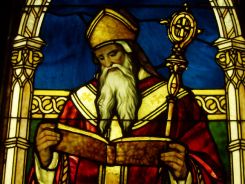 The secular worldview does not define lust and evil desires the same as the Christian worldview. In this secularized world, sexuality and sexual promiscuity are often portrayed as normal and even an ideal to reach for, especially in popular culture and the media. Surrounded by this, children and teenagers grow up seeing that those who are more physically attractive or have more sex are thought of as being superior; that good looks and sexual activity are the measure of social value.
Saint Augustine, in his Confessions, eloquently describes the essence of this false order:
I rushed headlong in such blindness that when I hear other youths of my own age bragging about their immoralities I was ashamed to be less depraved than they. The more disgraceful their deeds, the more credit they claimed; and so I too became as lustful for the plaudits as for the lechery itself. What is more to be reviled than vile debauchery? Afraid of being reviled, I grew viler and when I had no indecent acts to admit that could put me on a level with these abandoned youths, I pretended to obscenities I had not committed, lest I might be thought less courageous for being more innocent, and be accounted cheaper for being more chaste. - Confessions, book 2 chapter 7**
**
Secularism isn't essentially depraved or vile, but it doesn't define the same things as being immoral, that the Christian worldview would.
Overcoming Lust and Evil Desires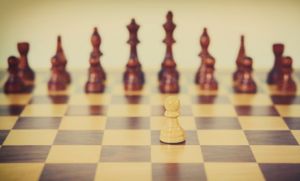 Overcoming lust and evil desires is a battle that cannot be won alone. Victory is only possible with the strength of the Spirit. In order to escape them, start saying no to desires and instead focus on Christ.
The key to victory is turning to Christ and the Bible whenever we feel tempted:
"For the grace of God has appeared that offers salvation to all people. It teaches us to say 'No' to ungodliness and worldly passions, and to live self-controlled, upright and godly lives in this present age." - Titus 2:11-12
"Let us behave decently, as in the daytime, not in carousing and drunkenness, not in sexual immorality and debauchery, not in dissension and jealousy. Rather, clothe yourselves with the Lord Jesus Christ, and do not think about how to gratify the desires of the flesh." - Romans 13:13-14
"So I say walk by the spirit, and you will not gratify the desires of the flesh. For the flesh desires what is contrary to the Spirit, and the Spirit what is contrary to the flesh." - Galatians 5:16-17
"As obedient children, do not conform to the evil desires you had when you lived in ignorance. But just as he who called you is holy, so be holy in all you do; for it is written: 'Be holy, because I am holy.'" - 1 Peter 1:14-16
"No temptation has overtaken you except what is common to mankind. And God is faithful; he will not let you be tempted beyond what you can bear. But when you are tempted, he will also provide a way out so that you can endure it." - 1 Corinthians 10:13