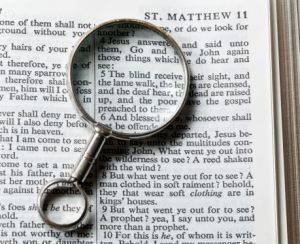 Setting a good example is vital to helping others understand our faith. If we want others to respect our beliefs and see the world through the same lens, we need to be setting good examples. This goes for any religion, but for the purposes of this article we will examine the importance of good examples from a Christian perspective.
Importance of Good Examples
Our starting point will be a verse from 1 Timothy. 1 Timothy is a letter from the apostle Paul to his younger assistant Timothy, instructing how to care for the church in Ephesus during his absence. Paul writes, "Don't let anyone look down on you because you are young, but set an example for the believers in speech, in conduct, in love, in faith, and in purity " (1 Timothy 4:12 NIV).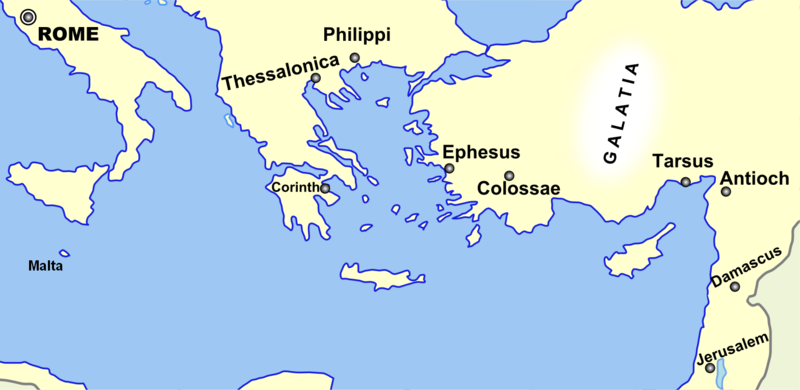 Why was it important for Timothy to be a good example? To answer this question we can look at a household example. Children learn by observing their parents. When parents are raising children, it's important for them to behave in the way they want their children to behave. The colloquial expression of this is "monkey see, monkey do." So, if the parents swear, or act immature, or don't take care of the house, the children will likely pick this up and fall into the same bad habits, thinking it's okay.
Similarly, if parents speak well, act with maturity and honor, and take care of their own responsibilities, this will influence the children to act in the same manner. Parents should teach, then reinforce the lessons by practicing what they preach.
Timothy needed to be a good example so that the "children," being the congregation of the Church in Ephesus, would learn by his example. The message of Christ that Paul and Timothy were preaching would have greater legitimacy because the congregation would see and think, "this person truly believes what he preaches because he lives it in his day to day life."
Danger of Bad Examples
A bad example can damage to the credibility of a message. For example, if a person heard Timothy preach about being chaste and sober, then later saw him drunk at a brothel, why should they believe a word he says?
Similarly, if we claim to be Christians, and then willingly or openly engage in behavior and conduct that is sinful, we damage the reputation of Christianity. This does not mean we can't be Christian if we sin. Christians sin just as much as anyone else, but should have a heightened awareness of sin in their life.
A Christian should strive with all diligence to minimize their sin, so that when people look they see a reflection of Christ. Paul furthers this argument in 1 Corinthians:
Do you not know that in a race all the runners run, but only one gets the prize? Run in such a way as to get the prize. Everyone who competes in the games goes into strict training. They do it to get a crown that will not last, but we do it to get a crown that will last forever. Therefore I do not run like someone running aimlessly; I do not fight like a boxer beating the air. No, I strike a blow to my body and make it my slave so that after I have preached to others, I myself will not be disqualified for the prize. -1 Corinthians 9:24-27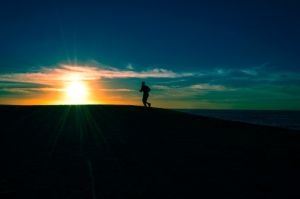 Denying our sinful nature is like engaging in physical training. It can be painful and requires consistent effort in order to achieve the goal, just like training for a race. Christians should strike at their sinful nature, so that when they share the gospel with others, they don't come across as hypocrites.
A bad example can also be false teaching, which is warned against in the Gospel of Matthew. In chapter 5 Jesus talks about how he had not come to abolish the law and the prophets, but to fulfill them. He declared that until heaven and earth disappear, "not the smallest letter, not the least stroke of the pen, will by any means disappear from the Law...therefore anyone who sets aside one of the least of these commands and teaches others accordingly will be called least in the kingdom of heaven, but whoever practices and teaches these commands will be called great in the kingdom of heaven" (Matthew 5:19).
This warning is for those who pick and choose which commandments they want to follow, conforming the message of the Bible fit their lives, instead of conforming their lives to fit the message of the Bible.
In conforming our lives to the Bible we become a representative of Christ, compelled to set good examples in love, humility, faith, and purity. Because of sin we will sometimes stumble and fall, but when this happens we must get up and keep running the race in such a way that others are inspired to run along with us.

More on being a good example: