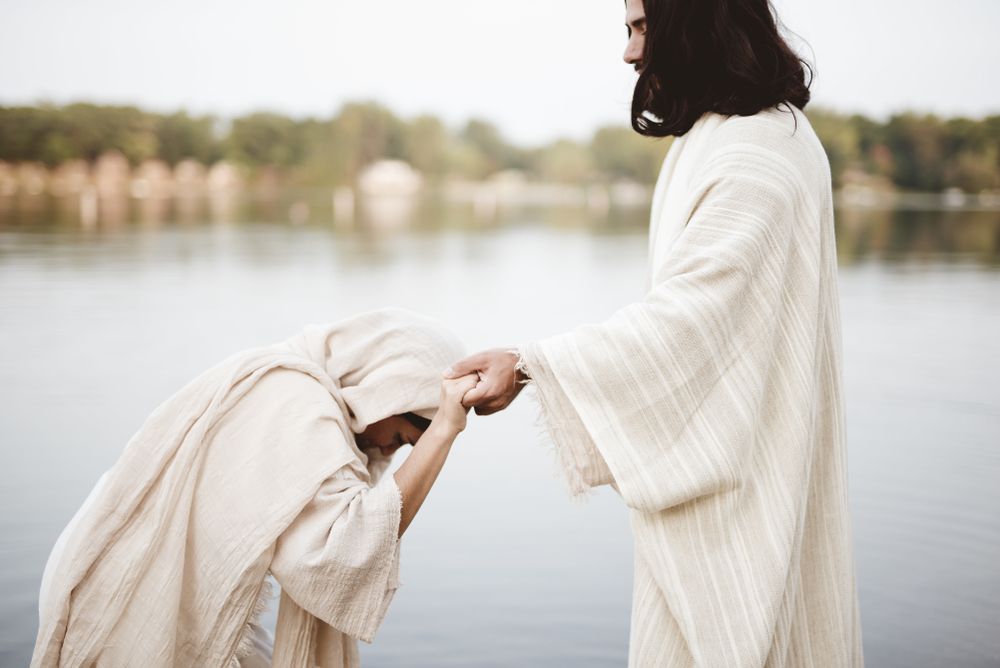 The following guest sermon was submitted by ULC minister Clarence Corley. All ULC Ministers are invited to contribute their own sermons for consideration/publication. To submit a sermon, please email it to sermons@ulc.org.
---
You've heard by now that President Joe Biden is forgiving up to $20,000 in student loan debt for millions of borrowers.
Some people seem angry about this, and I can't seem to figure out why. Most of the criticism has come from those who've paid off their student loans already. They say it's a handout to an entitled younger generation.
But that's a narrow way of looking at the student debt crisis.
Here's the bottom line: forgiving student debt is not only the right thing to do, it's also the biblical thing to do.
The Original Loan Forgiver
Life is hard for young people right now. Even when accounting for inflation, college is more expensive than ever before. The dream of owning a home is out of reach for many millennials, and many had their careers kneecapped just as they were getting started thanks to the COVID pandemic.
With so many struggling under the burden of student loan debt, there's a compassionate argument to be made to relieve some of that financial stress. Critics say this amounts to an unfair bailout for people who irresponsibly took on too much debt. 
But on that score, I say let us look to the Bible for answers. 
Isn't the entire story of the Christian faith the tale of a man that paid a debt for all of us? Jesus Christ paid for the ransom of our sins with his life, fulfilling a debt none of us could pay on our own.
In that sense, Christ's sacrifice can be understood as the original act of debt forgiveness.
But it's not just forgiveness of sin that the Bible compels us towards; Jesus commands us to forgive monetary debts owed throughout. 
In Luke 7, Jesus poses a question to Simon, one of the Pharisees. 
"Two people owed money to a certain moneylender. One owed him five hundred denarii, and the other fifty. Neither of them had the money to pay him back, so he forgave the debts of both. Now which of them will love him more?"

Simon replied, "I suppose the one who had the bigger debt forgiven."

"You have judged correctly," Jesus said.
In Luke 19, a wealthy tax collector named Zacchaeus is so moved by his meeting with Jesus that he vows to give his wealth to the poor and pay restitution to those he's defrauded. Upon hearing this, Jesus announces his salvation.
Luke 6 even suggests we lend without expectation of repayment, because our reward in heaven will be far greater.
Anyone who's recited the Lord's Prayer has recited, "forgive us our debts, as we forgive our debtors," and Deuteronomy compels the Israelites to forgive all debts every seven years.
The Bible is pretty clearly in favor of debt forgiveness.
Would Jesus Cancel Student Debt?
Just like today, there was massive inequality between the rich and poor in the Galilee of Jesus' time.
Christ understood that the rich often cheat or take advantage of others in their myopic quest to hoard the most gold. He was in favor of redistributing wealth, and forgiving debts was but one of the means to do that justly.
Back to the modern day, President Biden himself cites his Catholic faith as a guiding principle, including one that guided him towards his initial decision to promise student debt relief on the campaign trail in 2020. He wrote then "that every person on earth is equal in rights and dignity, because we are all beloved children of God," which is "why we must deliver real, immediate economic relief to those who need it the most in these challenging times."
Is there nothing more biblical than that?