"Give, and it will be given to you. A good measure, pressed down, shaken together and running over, will be poured into your lap. For with the measure you use, it will be measured to you." -Luke 6:38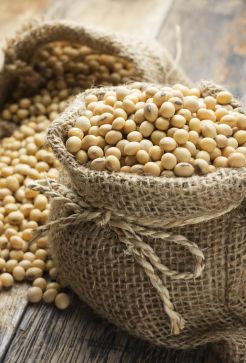 Jesus spoke these words during his sermon on the plain after recently visiting the grainfields. In that time, it was common practice for landowners to leave the grain at the edges of their fields for the poor and needy to come and gather for themselves.
The people often had to walk miles to reach the fields. As such, they wanted to carry back as much grain as possible because it wasn't feasible to make more than one trip. After loading some grain into the basket, they would shake it and press it down. This would remove the little spaces of air between grains, allowing them to pack as much grain as possible until it was running over.
Jesus made use of this fact in his teaching. After returning from the mountainside, he began teaching a multitude of people who had come from all over Judea, Jerusalem, and the coastal regions. These weren't the rich and powerful who came to hear him, but the sick, the poor, the needy. Jesus knew the people would understand him when he said that if they give to God, God's would return blessings that are pressed down, shaken together, and running over. He used this common, everyday example to show how God will bless those who give offerings to His cause. He will bless them with good measure, pressed down, and running over.
Sowing and Reaping
While most of us no longer have to walk miles to gather our food, the message is still applicable today. We might not grow our own grain, but we still reap what we sow. If we sow love, generosity, and good deeds, God will bless us with these things even more. He has promised this in His word, and even challenges us test his promise: "'Bring the whole tithe into the storehouse, that there may be food in my house. Test me in this,' says the Lord Almighty, 'and see if I will not throw open the floodgates of heaven and pour out so much blessing that there will not be room enough to store it'" (Malachi 3:10). However, if we sow selfishness, greed, and bad deeds, God will return these things to us pressed down and in good measure.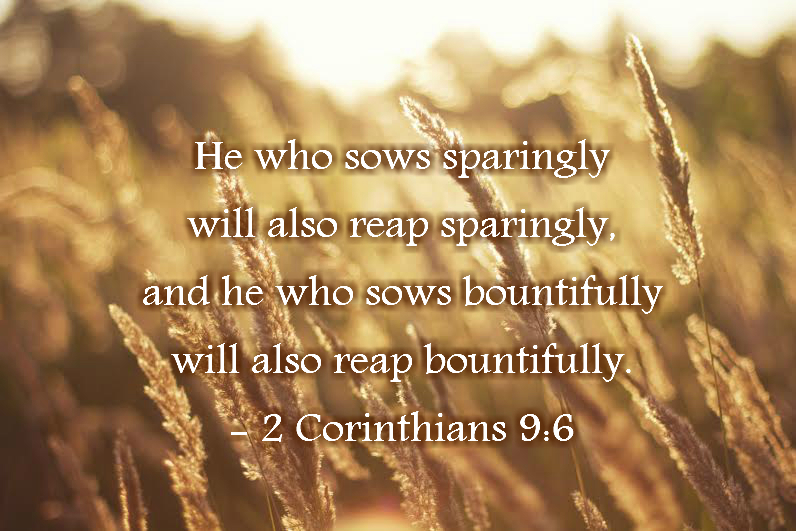 Those who obey will be blessed. Those who go above and beyond will be blessed even more. But from those who refuse to do even the minimum, God will take what they have and give it to someone who will be a good steward with it. Consider this passage from Proverbs 11:24-25, "One person gives freely, yet gains even more; another withholds unduly, but comes to poverty. A generous person will prosper; whoever refreshes will be refreshed."
These principles are closely tied to money, but ultimately it's not about money. God doesn't need our money, he's after our hearts. Since our treasure is tied to our hearts (Luke 12:24), God goes through our treasure to get to our hearts.
When we allow God to do a work in our hearts, the primary motivation becomes giving for the sheer joy of giving, helping for the pure satisfaction of helping and blessing because in doing so we imitate the heavenly father. God has promised that if we give with the right motivation and for the right reasons, he will say to us, "Well done, good and faithful servant. You were faithful with a few things, I will put you in charge of many things." (Matthew 25:23) These many things will be in good measure, pressed down, and running over.