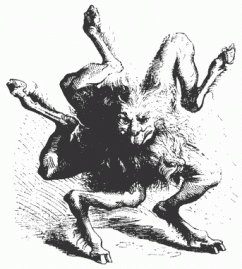 __This is written from a conservative Christian perspective__
Demons have been portrayed in various ways in human culture and media, but the biblical understanding of a demon is a supernatural being who is subservient to Satan. They, like Satan, were once angels who participated in the rebellion and were cast out of heaven (Revelation 12:9). When mentioned in Scripture, the primary focus is on demon possession of humans.
Most of these demonic possessions take place in the New Testament. These accounts reveal characteristics of demons. Often, they are afflicted with some kind of physical or mental ailment, such as blindness, or self-torture (Mark 5:5). They often recognized Christ as the Lord, feared him, and were subject to His authority (Luke 4:33-36). In addition, demons had superior strength or knowledge (Luke 7:27-29), and had the ability to foretell the future (Acts 16:16-18).
The level of activity in the New Testament was unique. Jesus had come as a savior to mankind, and spiritual warfare was in full throttle. The demonic activity was a great defense of Satan and this world against a Redeemer who came to conquer sin and death. As such, Satan didn't hold back. After the Resurrection and the coming of the Holy Spirit at Pentecost, Satan's power and that of his demons was severely restricted.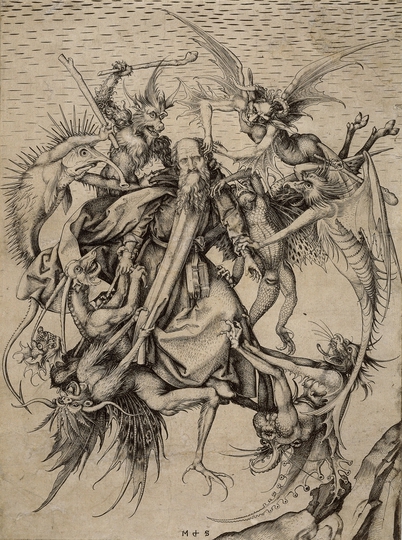 Still, Satan and his demons are capable of corrupting mankind. It cannot be said for sure, but the radical groups that wage war in the Middle East and elsewhere in the world could be an example. These groups claim to be Muslim but attack and kill other Muslims. They believe in the same God as Christianity and Judaism: the God of Abraham, of Isaac, of Jacob, but would eagerly kill Christians or Jews and consider it worship.
If Satan and his demons are at work in this world, it would be through groups like Daesh, Al-Qaeda, and Boko Haram. This corruption is not isolated to Islam, either. It has taken many forms throughout history.
Christians who take the Bible seriously should also take the demonic world seriously. Without a corresponding demonology, the theology of the bible would be incomplete. However, though demons are real and have power, a Christian has no reason to fear being possessed. They can be harassed, tempted, or accused by demons, but never controlled by them. A true Christian has the light of the Holy Spirit in their heart. This light can never be overcome by any demonic force, for it is the very Spirit of God.