This is written from a conservative Christian perspective.
Obedience and Keeping the Commandments
Central to Christianity is the belief that salvation is given freely to those who repent and believe in Christ. This does not mean that we can repent and believe, then continue on in sinful ways (Matt. 7.21-23). If we have truly accepted Christ as Lord, we will want to obey his commands.
Jesus requires obedience from those who profess to know and love Him. This is mentioned many times in the Bible, most clearly in John 14:15, "If you love Me, you will keep my commandments."
Keeping the commandments of our Lord brings us joy. A child who obeys her parents has a healthy relationship with them, and is more likely to grow up happier and healthier. To have a healthy spiritual life, we must obey our Heavenly Father. Jesus said in John 15:10. "If you keep my commandments, you will remain in my love, just as I have kept my Father's commands and remain in His love."
Keeping the commandments is difficult because humans have fallen into sin. The path that leads to salvation is straight and narrow, and there are few that find it. The path that leads to death is broad, and there are many who enter through it (Matt. 7.13,14). Christians should strive to walk the narrow path.
If we love Jesus, we will keep his commands. If we keep his commands, we remain in his love. If we remain in his love, we know we are walking the narrow path that leads to life.
What is Permissible and what is Forbidden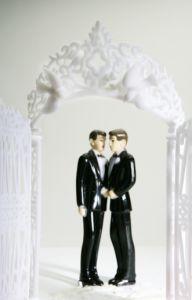 On June 19th, the Presbyterian Church (USA) voted 429-175 to change the denomination's definition of marriage as being between "two people." This essentially opens a path for gay marriage in the denomination's 10,000 churches (source: Huffington Post).
Same sex marriage is a hot topic these days. For state and federal governments to be more open toward gay marriage makes sense. After all, a government should exist to protect and serve its citizens, and implement laws that reflect the will of the people.
A church body is in a different position than a government. The church should obey both the law of God and the law of the government but obedience to God should always come first. On the issue of gay marriage, the will of the Lord is clear: homosexual activity is not permissible (Lev. 18.22), and God condemned Sodom and Gomorrah for their homosexuality (Gen. 18.20-21). These passages are from the Old Testament, and are reinforced in the New Testament.
The New Testament changed the dynamic between God and man. Jesus was the fulfillment of all the laws and prophets; he satisfied the requirements of the Old Testament and made salvation available to all people, not just the Israelites (Mat. 5.17). Because of His sacrifice, we are no longer required to do things like sacrifice animals or perform circumcision. However, we are still commanded to be sexually pure. The Apostle Paul describes sexual immorality as a wicked perversion of God's gift:
Therefore God gave them over in the sinful desires of their hearts to sexual impurity for the degrading of their bodies with one another. They exchanged the truth about God for a lie, and worshiped and served created things rather than the Creator who is forever praised. Amen. Because of this, God gave them over to shameful lusts. Even their women exchanged natural sexual relations for unnatural ones. In the same way the men also abandoned natural relations with women and were inflamed with lust for one another. Men committed shameful acts with other men, and received in themselves the due penalty for their error. -Romans 1:24-27
 
Exchanging the Truth for a Lie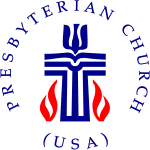 Marriage was instituted and designed by God who created male and female and blessed us saying, "Be fruitful and multiply and fill the earth" (Gen. 1.27). Marriage is meant to be between one man and one woman. A man will leave his father and mother and hold fast to his wife, and they shall become one flesh (Gen. 2.24).
The Presbyterian Church's decision to redefine marriage as between "two people" instead of one man and one woman is a clear example of exchanging the truth about God for a lie. It's an example of a church body choosing to walk the broad path instead of the narrow.
If the Presbyterian church professes to believe in and love God, how can they pick and choose which commandments they will follow? How can they allow within their ranks something that the Lord says is sin? Why do they acquiesce to the will of people and not the will of God? Loving the Lord means obeying all his commandments.
Christians Should Not Hate Gays
Christians should not support same-sex marriage, nor should they hate or discriminate against people who are gay. Instead, they should treat people who are gay with love, while carefully balancing tactful admonition with tempered respect. Those who speak against homosexuality from a posture of hatred and intolerance bring shame to themselves, especially if they claim to be Christian (like the Westboro Baptist church). These people ruin the reputation of Christianity and the Church.
Christians must be the first to remember that we are all sinners. Paul writes in Romans 3:22-24, "There is no difference between Jew and Gentile, for all have sinned and fall short of the glory of God, and all are justified freely by his grace through the redemption that came by Christ Jesus." There is no difference between gay and straight. We all have gone astray in our own way; "there is no one righteous, not even one; there is no one who understands; there is no one who seeks God. All have turned away, they have together become worthless; there is no one who does good, not even one" (Rom 3.10-12).
Christians who would think about condemning gays, or anyone else for that matter, would do well to remember Romans 3.
The Presbyterian Church's decision is disappointing. Times are changing and opinions are changing, but God does not change, nor does his law. Christians who truly love Christ must strive with all diligence to keep his commandments and walk the narrow path. We must not exchange His truth for a lie.