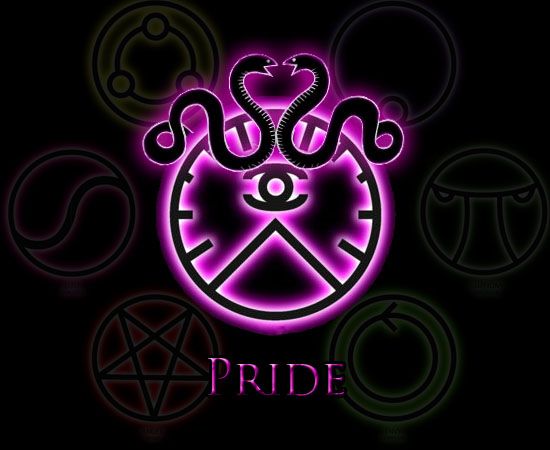 At last we have come to the center, the original and most serious of the seven deadly sins: Pride.
"Unchastity, anger, greed, drunkenness, and all that, are mere fleabites in comparison: it was through Pride that the devil became the devil: Pride leads to every other vice: it is the complete anti-God state of mind." C.S. Lewis wrote in the book, Mere Christianity.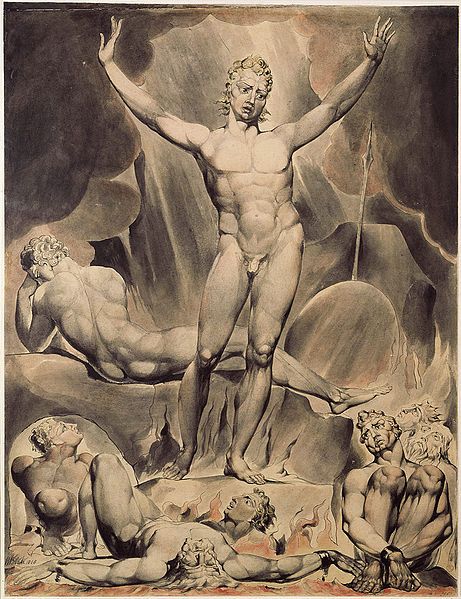 It is said that Lucifer was once the greatest and most beautiful Angel in Heaven. In Hebrew, the word Lucifer means "shining one, morning star." Lucifer's pride and desire to compete with God was what caused his fall from Heaven and transformation into Satan.
Not all pride is sin. People say they are proud of their friends, children, or other family members. 'Pride' in this sense is not necessarily a sin; it depends what exactly they are proud of. Most of the time the phrase 'is proud of' is taken to mean 'has a warm admiration of.' This admiration is far from sin.
Sinful pride is believing that you are better than others, failing to recognize the accomplishment of others, and undue admiration of the personal self. We take pride in almost everything- our appearance, possessions, intelligence, job, even our religion. These things are not wrong by themselves. They become a problem when we make an idol of these things, thinking ourselves so highly that there is no room for God.
Pride in the Bible
There are many passages in the bible that talk about pride. When you look at all of them together, there are common threads that can be highlighted by a few key verses.
Pride sets the stage for ruin. "Pride goes before destruction, and a haughty spirit before a fall." (Proverbs 16:18) An inflated ego is at risk of being popped, and those who place themselves on high set themselves up for a greater fall. If you allow yourself to take too much pride, eventually reality will come around and smack you in the face.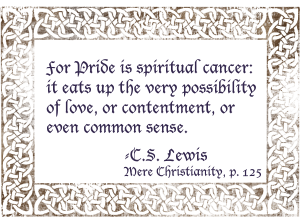 Pride deceives the heart. "For if anyone thinks he is something, when he is nothing, he deceiveth himself." (Galatians 6:3) Those who don't believe won't understand this verse. They likely don't see the pervasiveness of sin in this world, or the depths of human depravity, and are unaware that "no one will be declared righteous in God's sight by the works of the law" (Romans 3:20) Humans are fallen creatures. If in pride we think we're righteous, good, or powerful, we are deceive ourselves.
Pride is atrocious to the Lord. "Everyone who is arrogant in heart is an abomination to the Lord; be assured he will not go unpunished." (Prov. 16:5) If pride is a seed, then arrogance is the sprout. The longer we are proud of something, the more likely we are to start comparing ourselves to others. If we are still proud even after comparison, in our minds we have subconsciously judged ourselves to be better. This is the opposite of Jesus' message. He is the son of God, yet he did not think himself better than others.
Pride and Humility
If pride is the worst of the seven deadly sins, then humility, it's opposing virtue must be extremely important. Humility is a vital part in maintaining a relationship with God. The bible, especially in Proverbs, constantly tells of this virtue's importance. "When pride comes, then comes disgrace, but with the humble is wisdom"; "One's pride will bring him low, but he who is lowly in spirit will obtain honor." (Prov. 11:2; 29:13). There are many verses on humility, but the point is that those who humble themselves will be exalted and in turn those who exalt themselves will be humbled.
People who are too proud are less likely to accept advice or instruction. "Whoever heeds instruction is on the path to life, but he who rejects reproof leads others astray." (Prov.10:17) Failure to accept our weakness or shortcomings will prevent us from growing. Obadiah 1:3 says, "The pride of your heart has deceived you, you who live in the clefts of the rocks and make your home on the heights, who who say to yourself, 'Who can bring me down to the ground?'"
The proud think themselves at the top, so why should they listen to those "below" them? What if they refused to hear the gospel and the way to salvation? Pride can prevent us from accepting our fallen nature and need for a savior, which is why it's worse than any act of lust, greed, wrath, gluttony, envy, or sloth.
More on Pride: