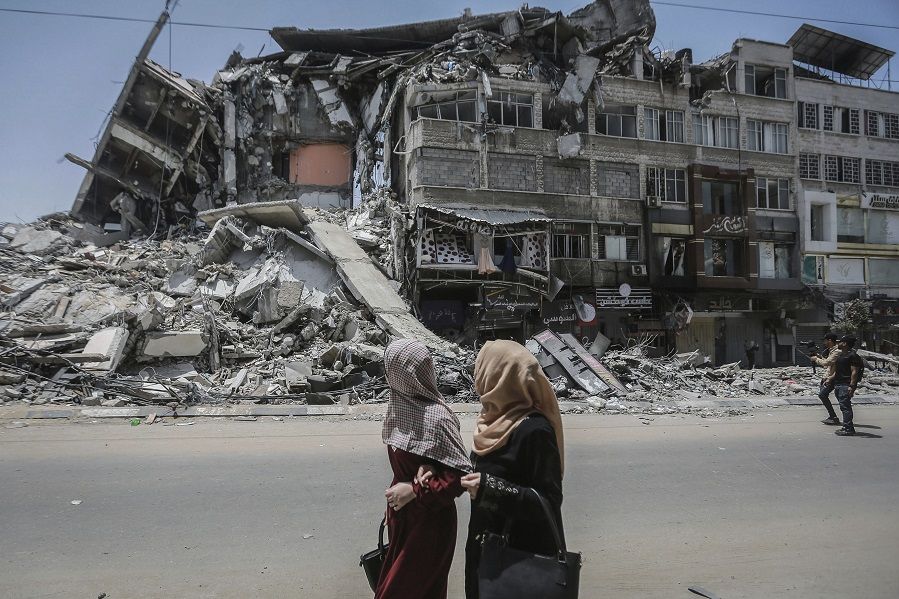 The following guest sermon was submitted by ULC minister Avery Loughlin. All ULC Ministers are invited to contribute their own sermons for consideration/publication. To submit a sermon, please email it to sermons@ulc.org.
---
Once again, the Holy Land has been engulfed in violence and bloodshed. It makes my heart break to see so many innocent people suffering in a conflict that feels no closer to a conclusion than it did decades ago.
I pray for our Jewish and Palestinian brothers and sisters. I pray that the bombings come to an end so that no more people must die. I pray that the latest ceasefire holds. I pray that love and compassion may prevail so this long-tortured region may find peace. 
But what does enduring peace look like? 
Finding A Path to Peace
With both sides claiming rightful ownership of the Holy Land, I see no path forward that doesn't prioritize love. Whether that means a compromise along the lines of a so-called "two-state solution," or another avenue of agreement, ending the violence requires first recognizing that we are all human beings worthy of love and care and affection. 
At the same time, we must acknowledge the sacredness of this land on which blood is being spilled. It's not just those directly involved in the conflict who suffer – it is also the hundreds of millions of people around the world who look fondly upon the Holy Land and weep at its destruction.
Calling for Help
If the violence continues much longer, I truly believe in my heart that we, the citizens of the world, may have a moral responsibility to step in to support peace. We created the United Nations over 75 years ago for just this type of problem – to put an end to needless war.
With rockets littering the skies like meteors, do we not have a duty to call upon this international peacekeeping force to step in? Perhaps if some control was relinquished to a neutral body, they could take charge, help to lower tensions, and allow us to better share this sacred land.
Until that moment comes, I shall continue to pray for an end to the bloodshed.