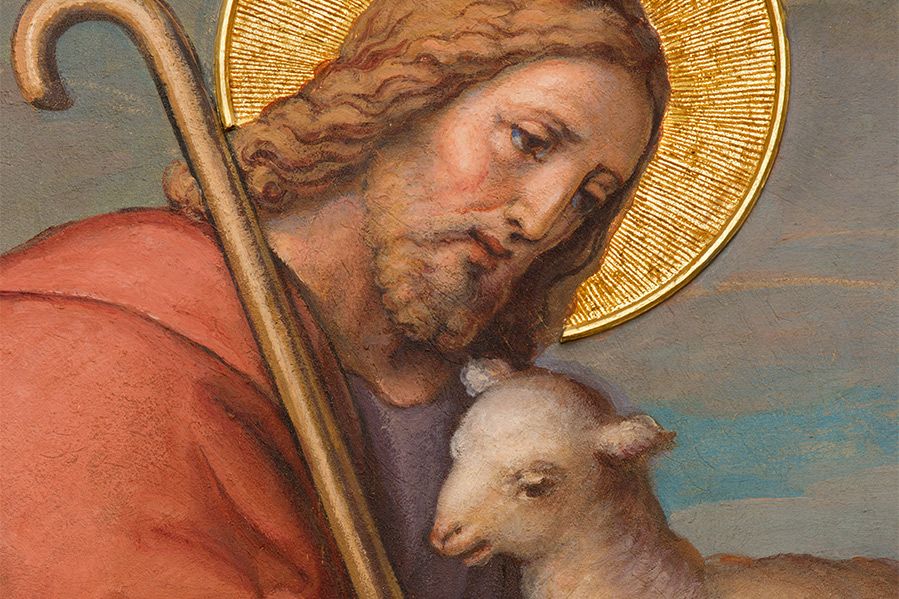 The following guest sermon was submitted by ULC minister Rev. Dr. Harry James Tomkinson D.D. All ULC Ministers are invited to contribute their own sermons for consideration/publication. To submit a sermon, please email it to sermons@ulc.org.
---
There are at least two places in the Gospels of The New Testament where Jesus tries to explain in simple terms to his disciples about The good shepherd and just how he looks after his flock: (John 10) and again in his "Parable of The Lost Sheep" (Luke 15).
So if we look at these in John 10, Jesus starts by saying" I tell you the truth". We have always to take special note of these words, because whenever Jesus says them, he means us to focus on what he is saying. But in this instance his disciples don't seem to quite understand his meaning at first. Jesus then tries again to give them a story about a shepherd and how he looks after his sheep in real terms.
In Luke's Gospel (15) Jesus, perhaps explains his message about the lost sheep using a different approach, so he tells them a parable! This is one which I think we can all relate too.
At some point in our lives, we may all, and can, wander off and get lost in the darkness, trapped in situations that often degrade us, repeating destructive behaviours that rob us of joy, real joy! But amidst of all of this, Jesus the good shepherd comes searching for us, his lost sheep.
He has patient compassion when we search for love and happiness in the wrong places. He sees our silent despair, which is often cloaked in the rush and glitter of modern life. We cry out for something better! Then, our very need draws his goodness. There is no trace of resentment in his great heart at our messy and confused lives. A thousand times, ten thousand, his compassion is unfailing!
Jesus knows us as we are and loves us as we are - even as he draws us deeper into freedom with his generosity.
The Good Shepherd tells us "I have come that they may have life, and have it to the full".
Jesus told the parable of the shepherd who left ninety-nine of his sheep to search for the lost one: And he finds it, he joyfully puts it on his shoulders and takes it home!
Maybe some of those listening to Jesus would have thought, what a stupid shepherd! All that fuss about one lost sheep. Leaving nine-nine sheep to go and search for one, simply made no sense.
But that one, and each one, means the world to this Shepherd God! Jesus wants us to understand that no matter how many times we are lost, he will find us, and put us on his shoulder and take us home again! Amen.
Rev. Dr. Harry James Tomkinson D.D 2023