Rev. Reverend Michael - Wisconsin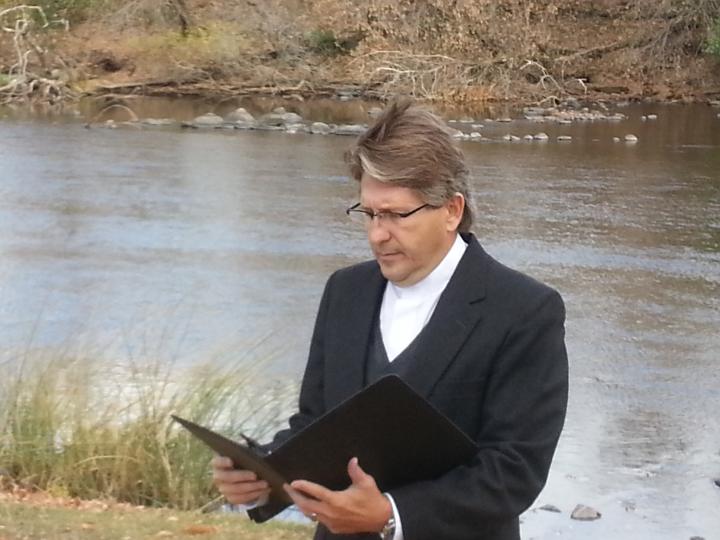 Non denomi­national, ­I believe ­in God, Sc­ience, and­ Self. I d­o personal­ and profe­ssional we­ddings ful­l time alo­ng with my­ staff and­ my wife i­n Wisconsi­n and Minn­esota and ­Michigan. ­I work a little differently than other matrimonial ministers. We start with a traditional outline, but you two get to choose how each section is worded. Whether you want a spiritual service, a secular service, or anywhere in between, I have the education and experience to make your ceremony unique ... Reverend Michael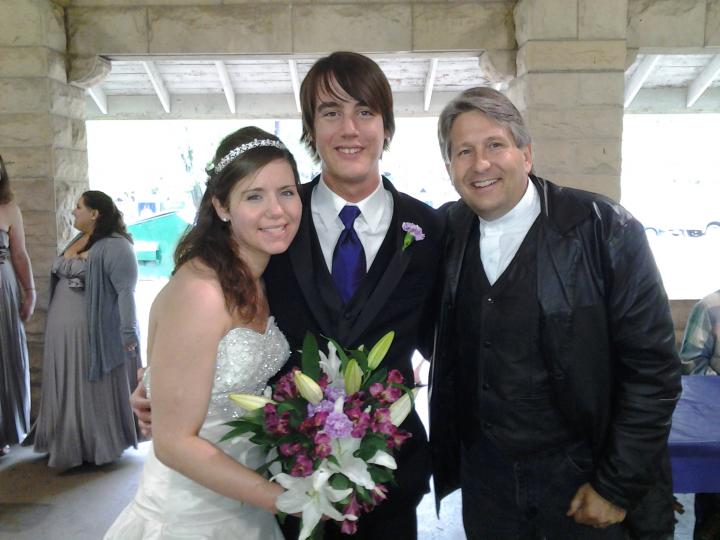 This young couple poses for a photo with their minister.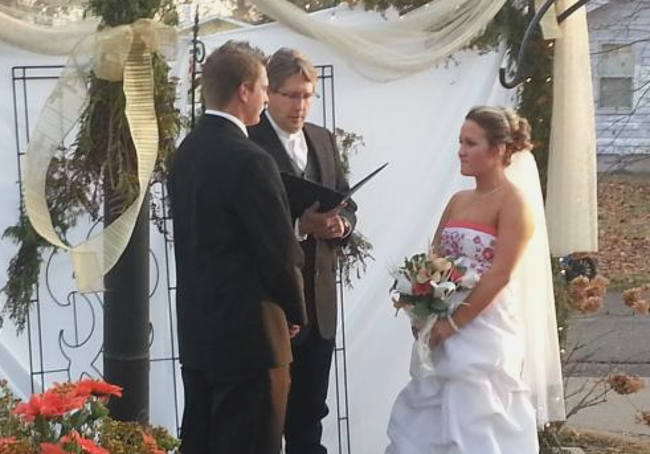 A formal couple embracing a simple backyard wedding.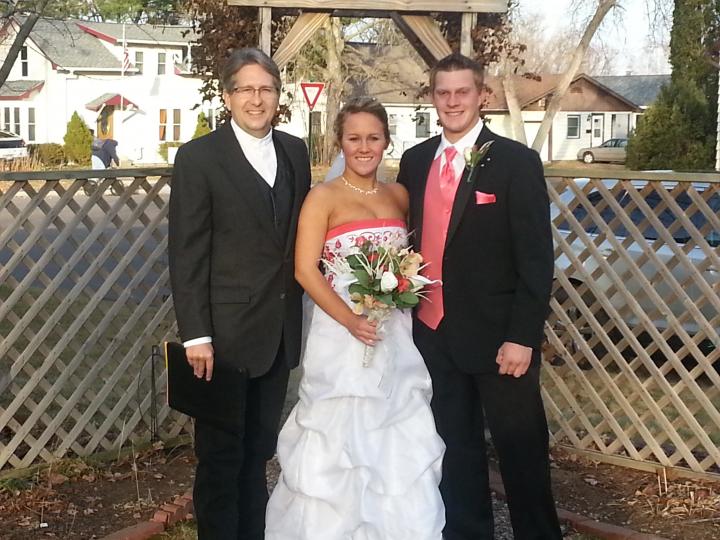 Bride and groom matching with salmon accent colors.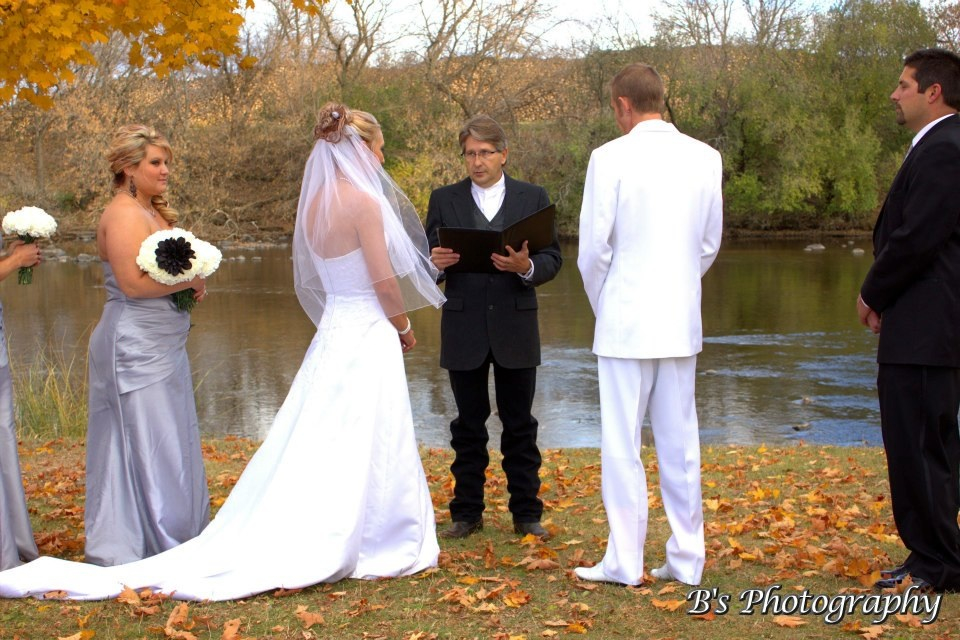 This couple in white says their vows by the river.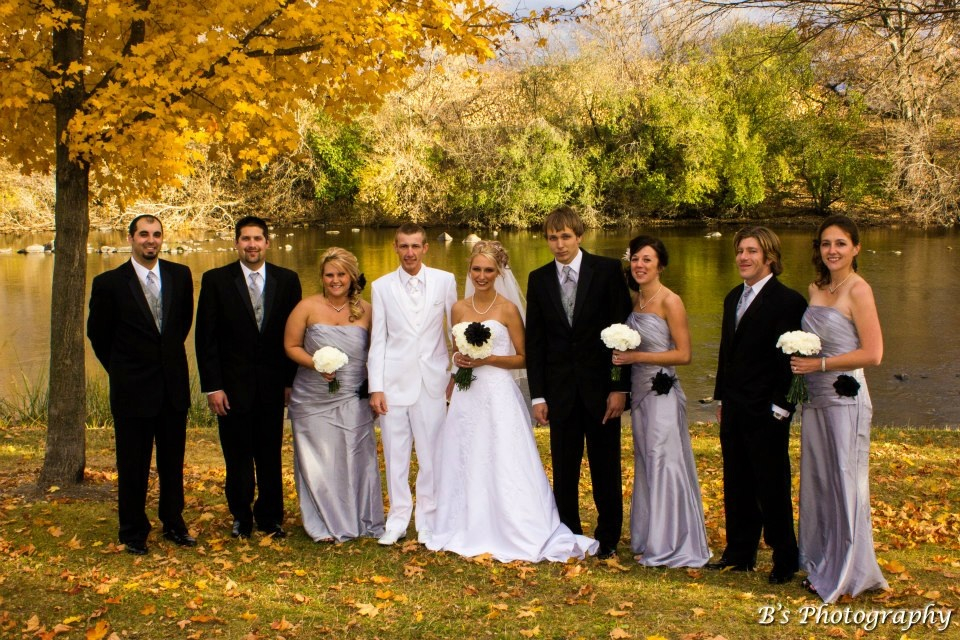 The wedding party poses for an outdoor photo near the river.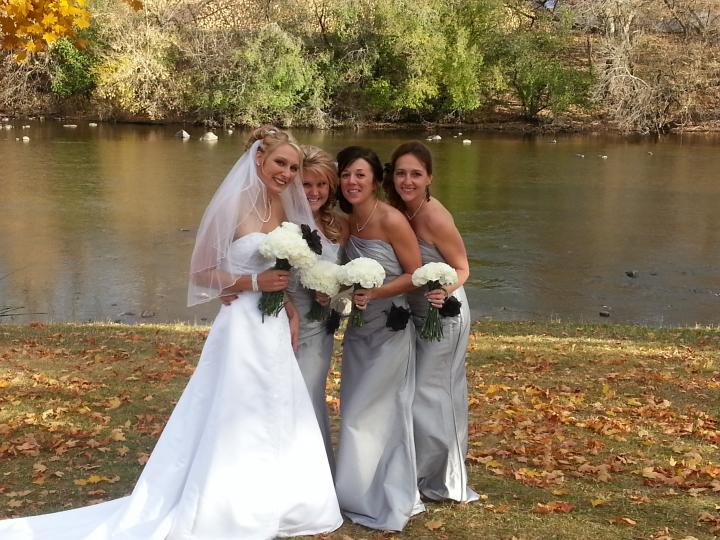 Bride posing with her bride's maids after the ceremony has ended.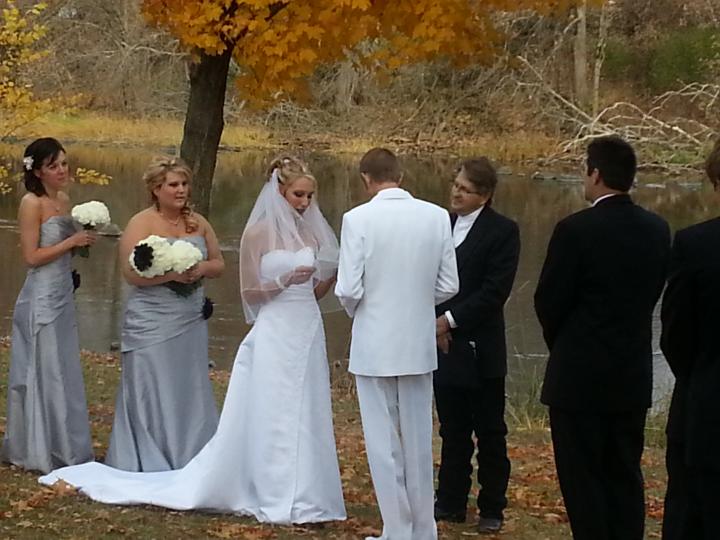 Groom exchanging rings with his soon to be wife.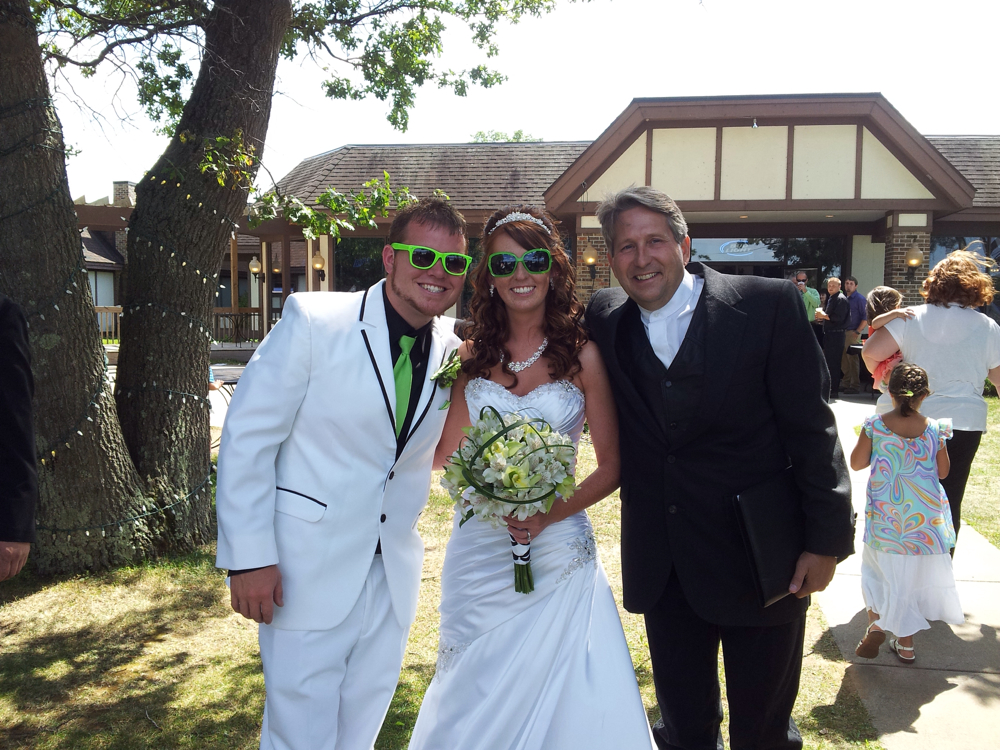 Oversized sunglasses add a whimsical touch to this bride and groom.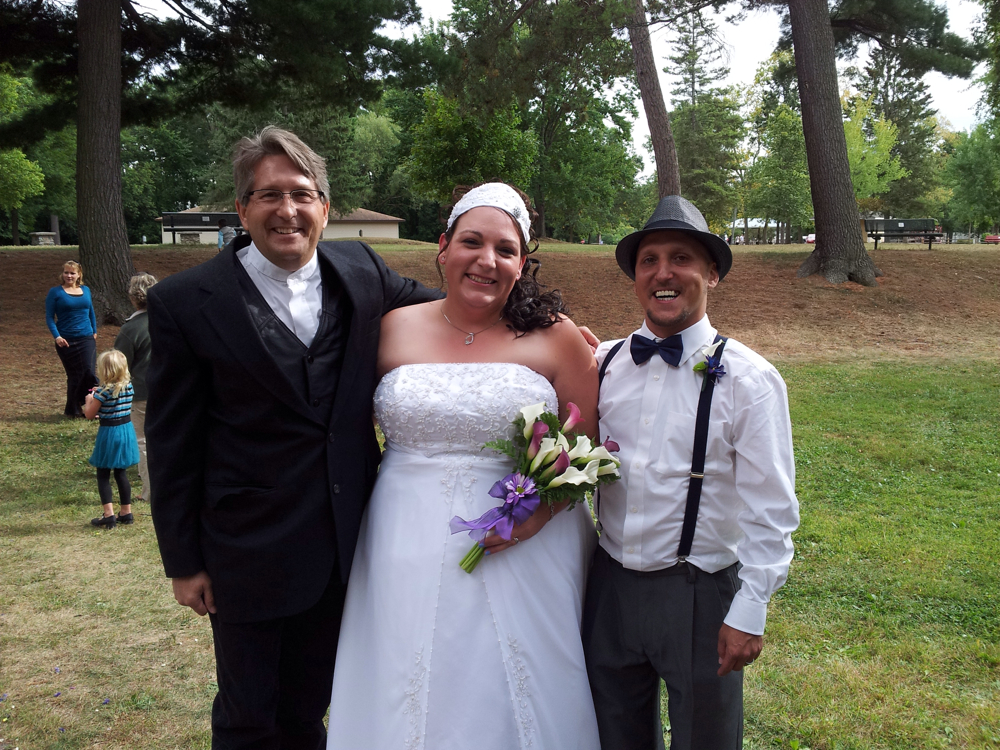 Having a wedding in the park is a cost effective way to have an outdoor ceremony.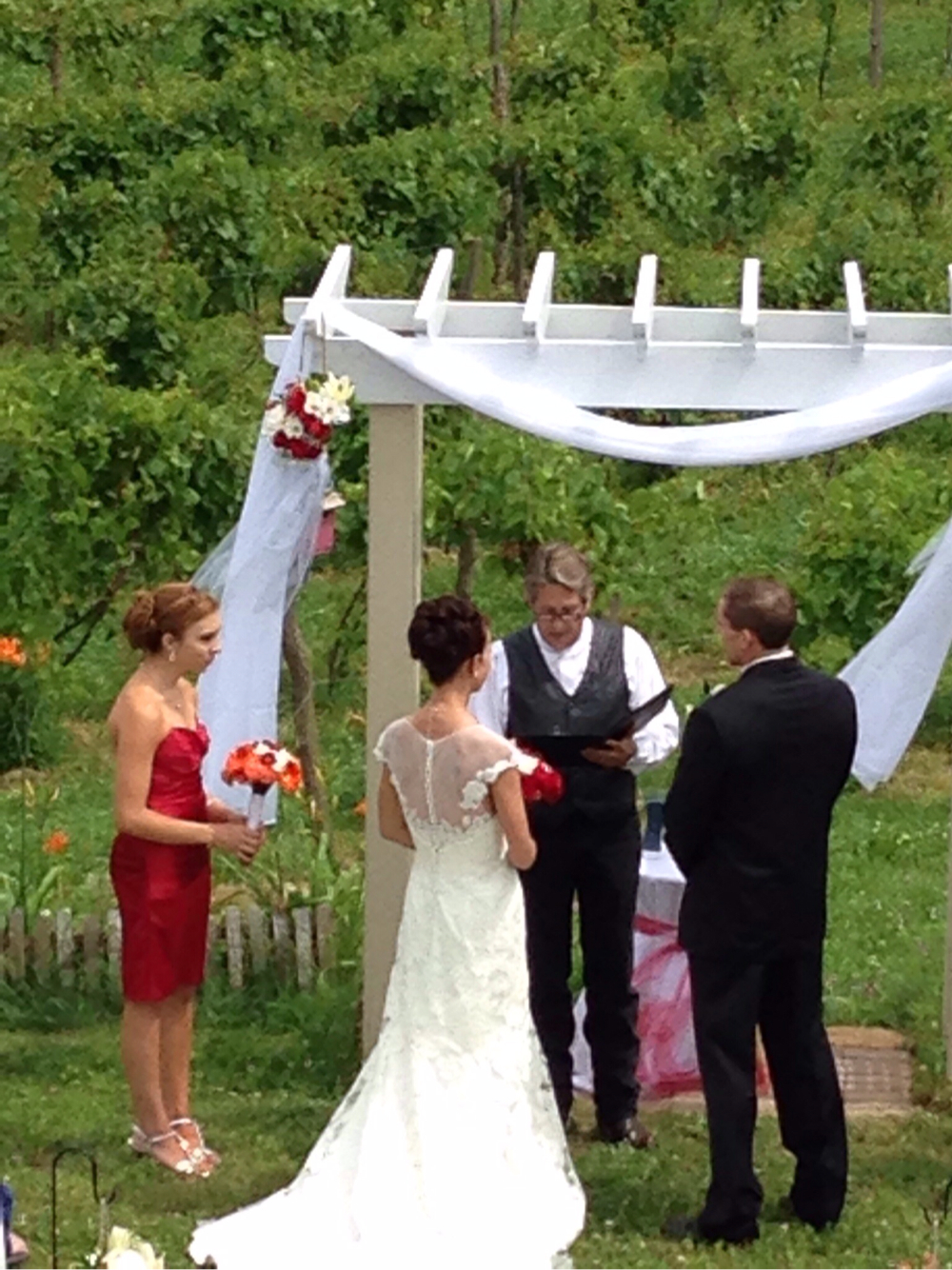 This couple saying their vows beneath a DIY trellis.