Rev. Rusty Gilligan - Pennsylvania
Officiant: Rev. Rusty Gilligan
Wedding Location: Pennsylvania
This nontraditional wedding is performed wearing costumes.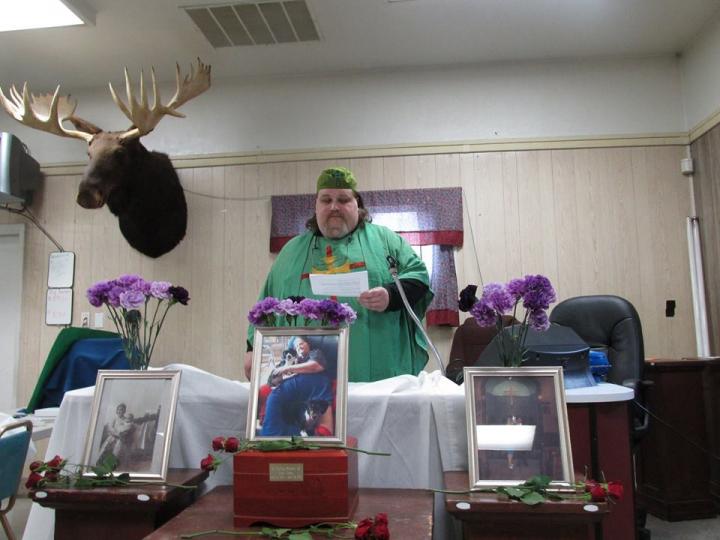 PA minister at the ready and available for weddings and baptisms. I wear appropriate vestments, act professionally, will help create vows and ceremonies, etc. Let me know what you need ! I charge very little and can work within your budget. Plus I will travel to adjoining states. I will do my best to provide a beautiful design... Rev Rusty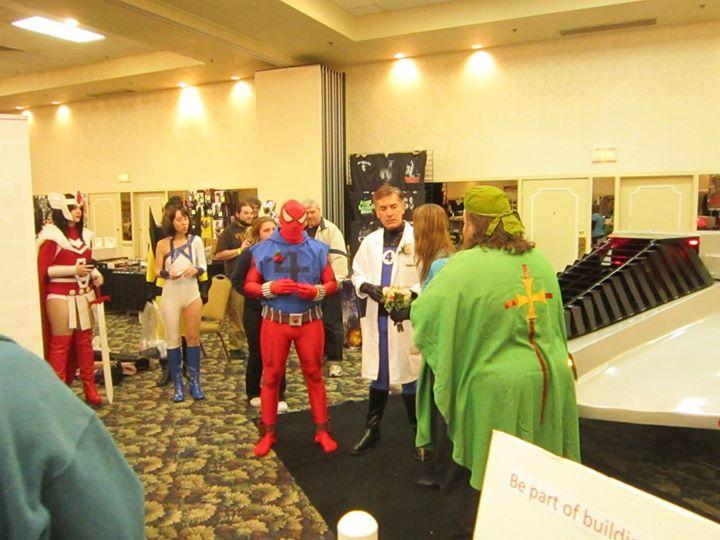 I performed a Marvel Comics wedding at the Amazicon convention in PA - I always throw a little comedy into my 'show' weddings, and it goes over big. Everyone was in costume!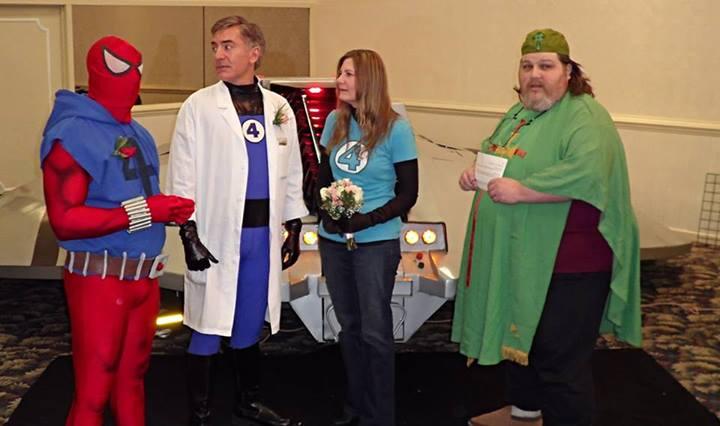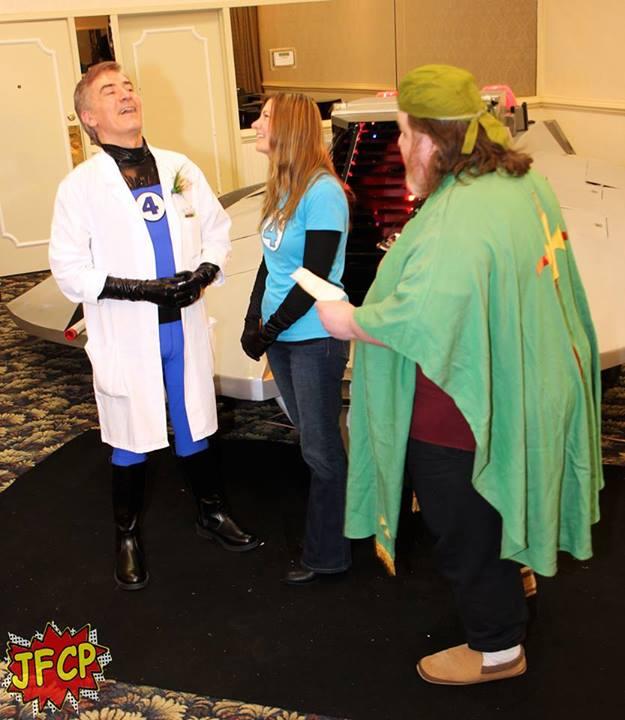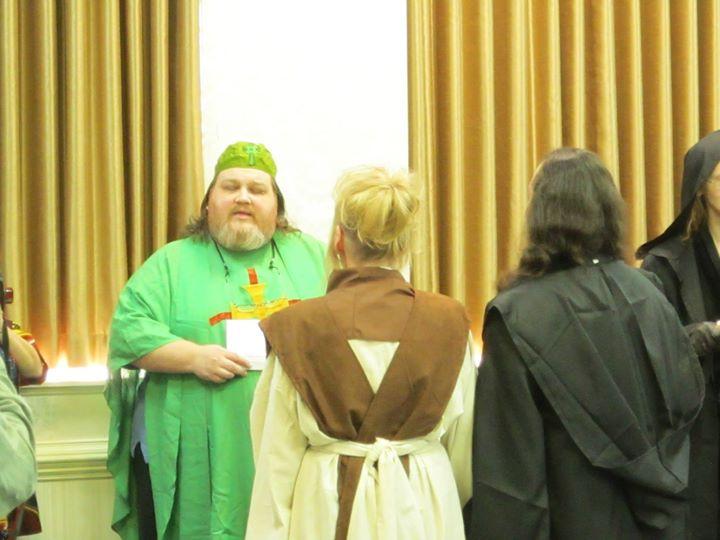 I performed a Star Wars wedding at the Amazicon convention in PA as well.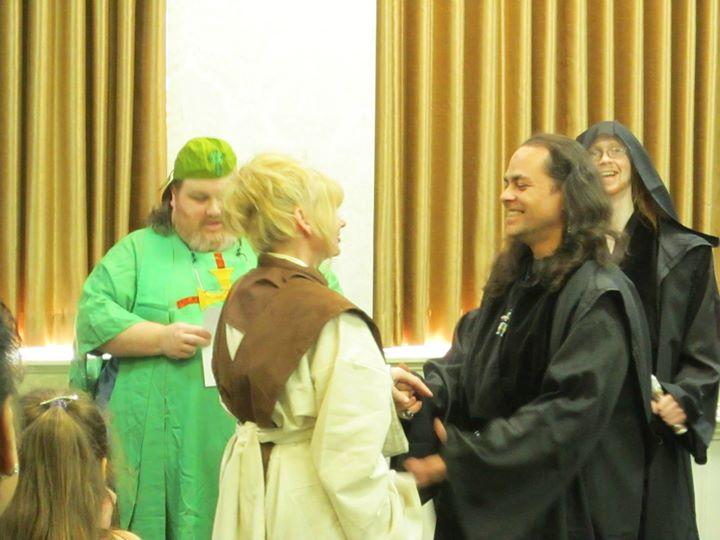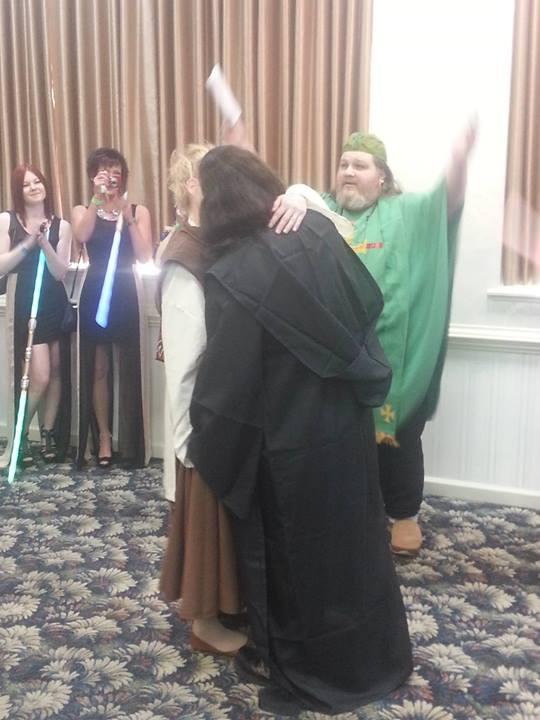 This couple built an archway and used petals from their own garden - nice touches.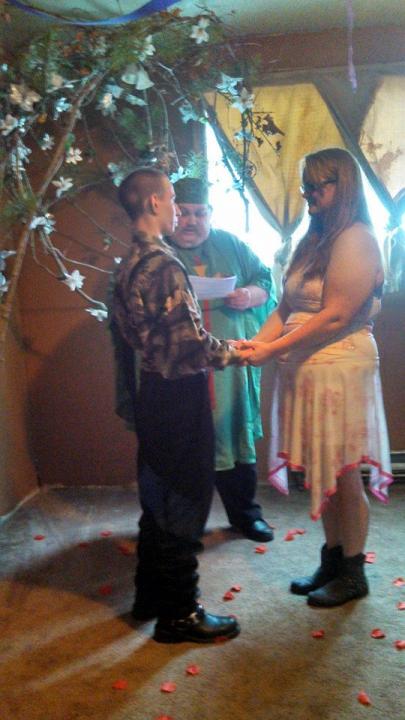 Showing my versatility, I performed a Buddhist wedding in NY - I felt a little 'naked' without my robes LOL.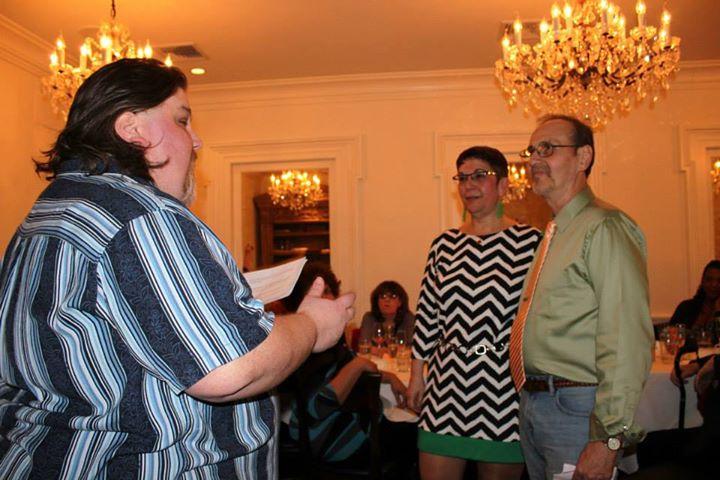 It seems to me that outdoor weddings are becoming very popular...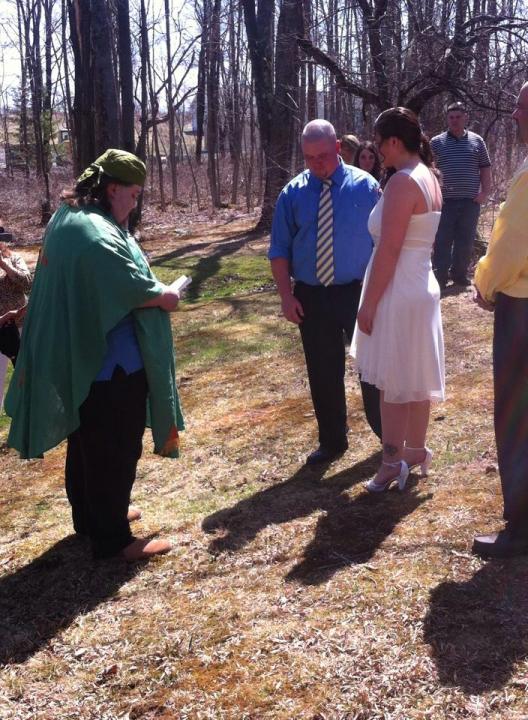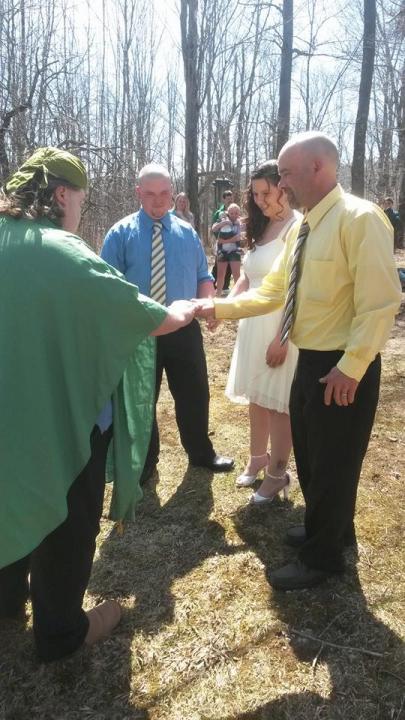 The Groom and Groomsman wearing pastel colors during this outdoor wedding.