Rev. N. Lee Bliss PhD aka The Professor - Kansas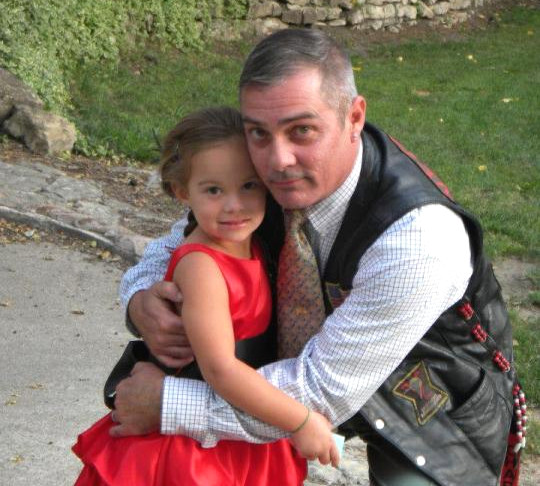 Raised Rom­an Catholi­c, educate­d as a Rom­an Catholi­c. Joined­ military ­exposed to­ all the g­reat relig­ions of th­e world an­d came to ­a conclusi­on! Retir­ed militar­y man... p­rofessiona­lly educat­ed. PhD i­n Informat­ion Techno­logy. Avi­d biker...­ my therap­y is the r­oad!!! Ver­y open min­ded and ve­ry talente­d. Your one stop shop for all your wedding entertainment needs. Small family ran cake decorating business that can produce your wedding cake and not break the bank. I also offer DJ and KJ services. Perform all manner of weddings, handfastings, renewals of vows... etc. The Professor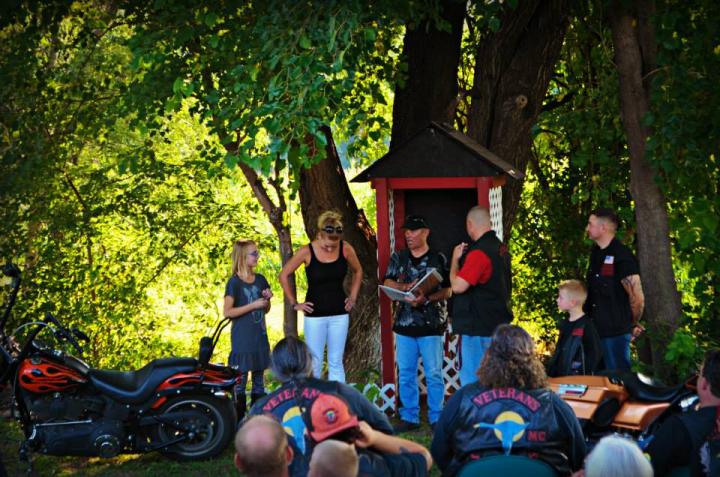 While this may be a non-traditional summer wedding, love and beauty is in the air.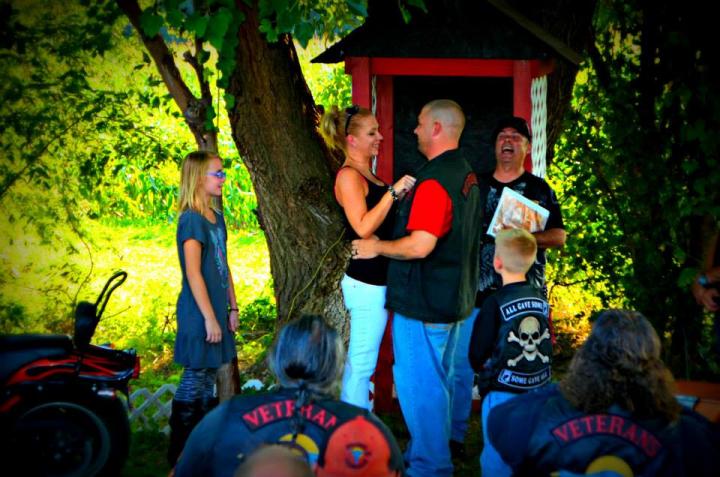 Bright green summer backdrop is the perfect place for this non-traditional wedding.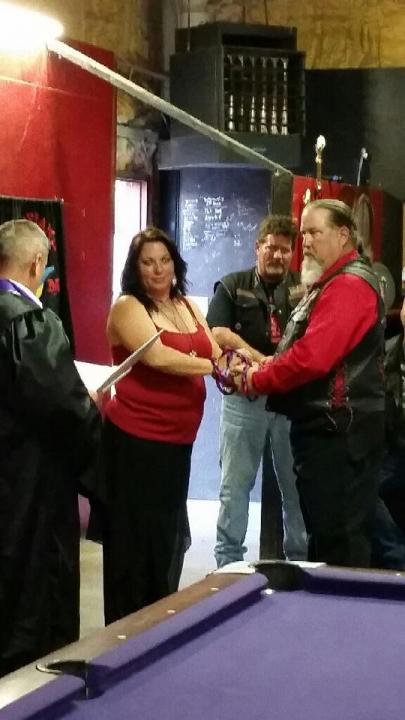 Minister officiates this biker themed wedding.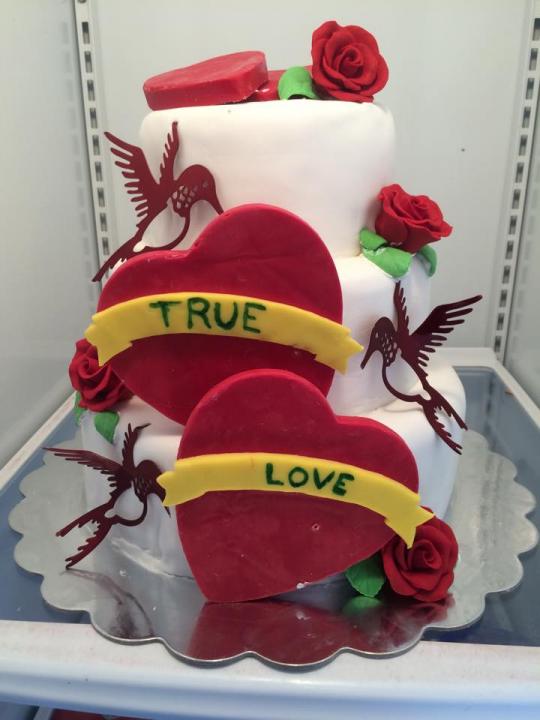 Fiery red doves, red roses, and red hearts add contrast to this otherwise traditional white wedding cake.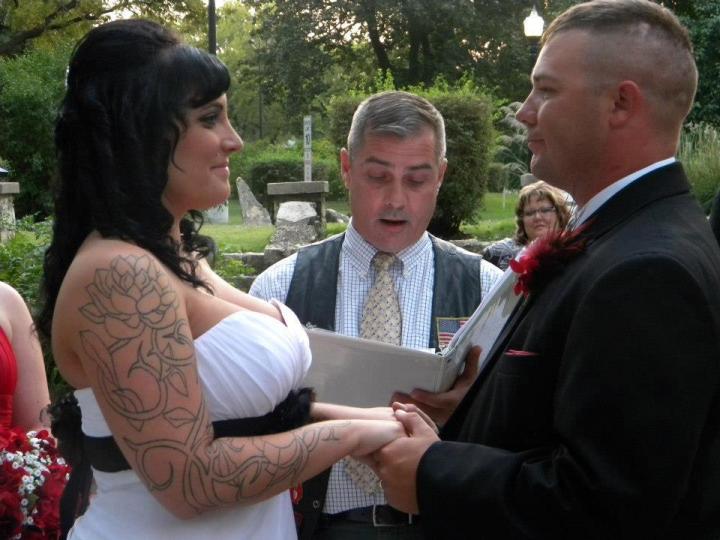 Minister officiating this bride and grooms outdoor wedding on a quiet summer's eve.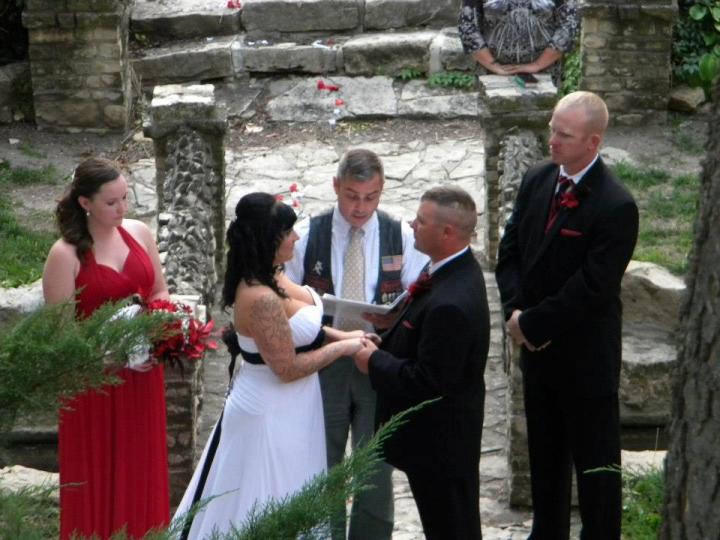 Bride and Groom photo op after saying, I Do.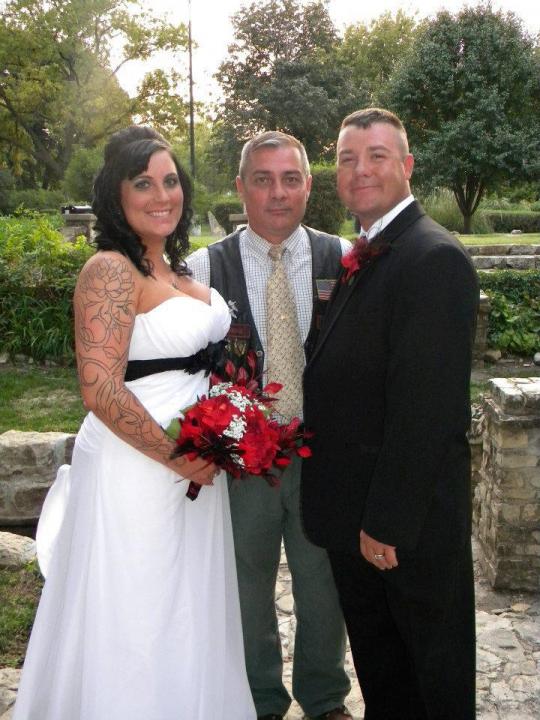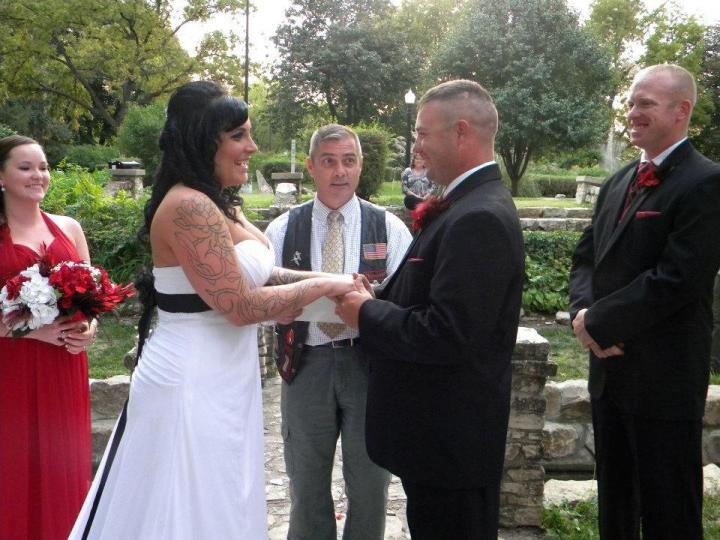 The best man and the maid of honor look on as the bride and groom say their wedding vows.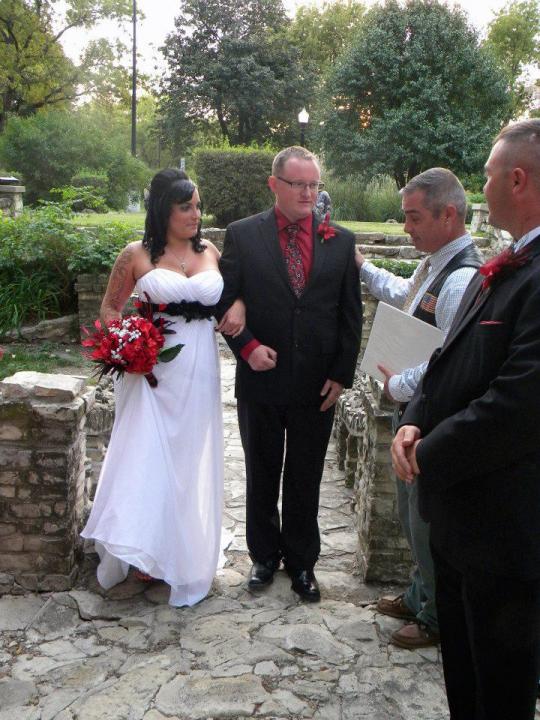 A father, walking his daughter, down the aisle on her wedding day.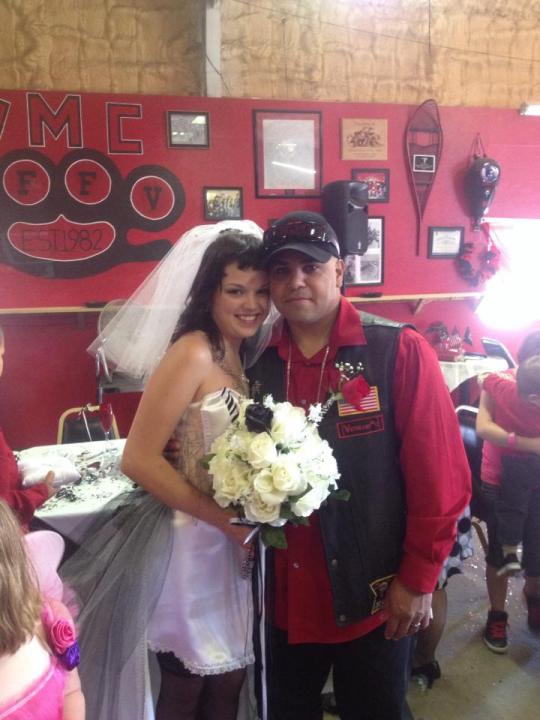 This bride and groom pose on their wedding day in front of their fiery red backdrop.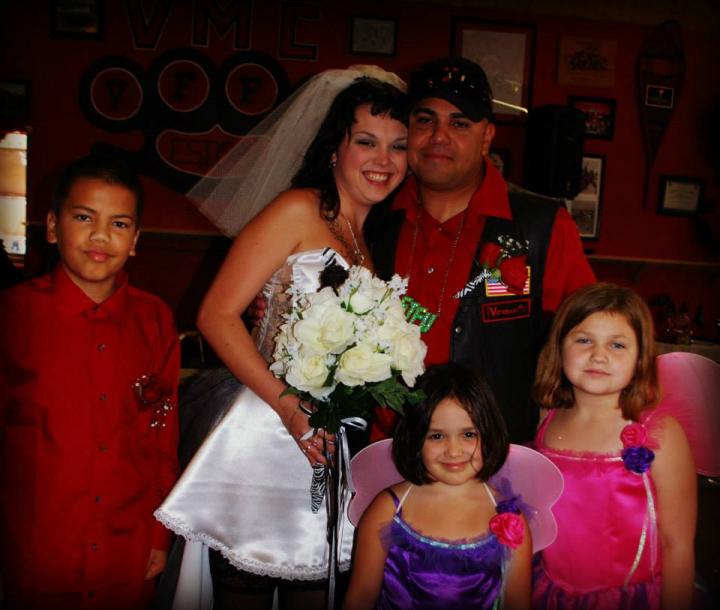 A bride, groom, and children come together to create a memorable wedding day.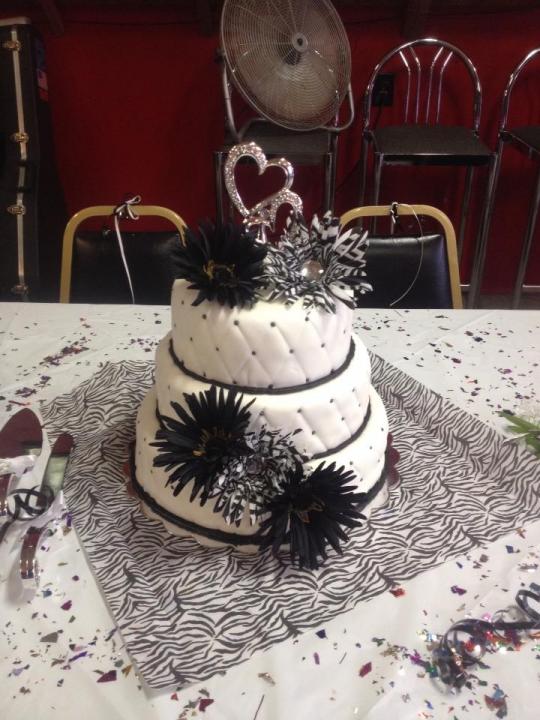 An edgy black and white wedding cake.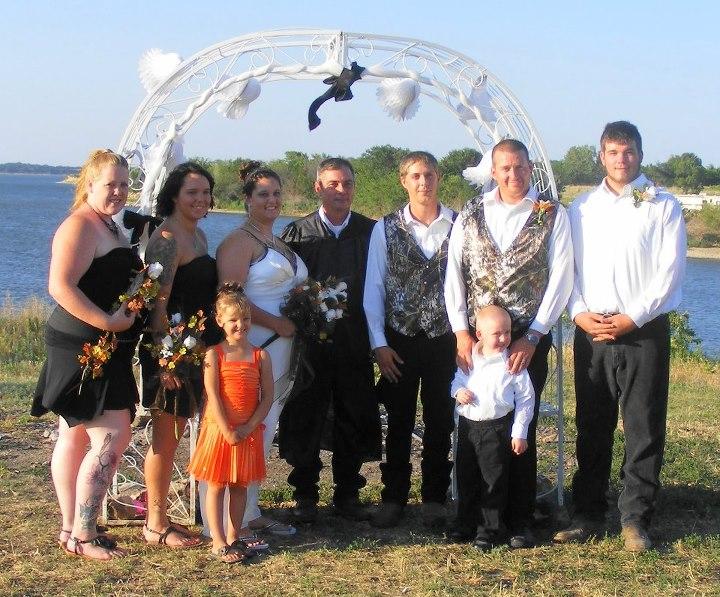 Minister officiating an outdoor wedding.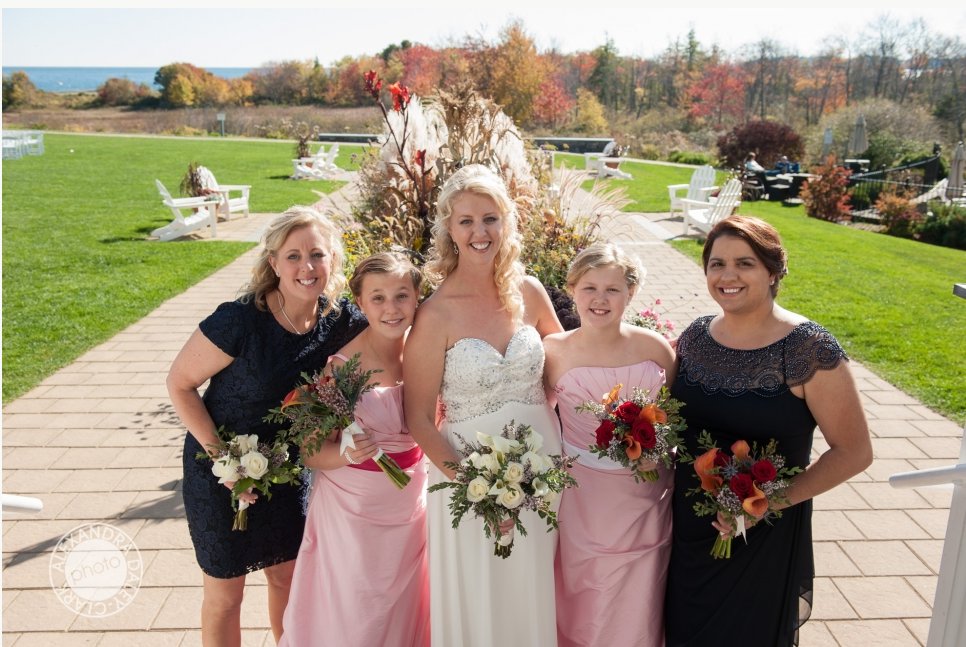 Bride and bridesmaids stop for a photo before this backyard wedding commences. Photographer: Alexandra Daley-Clark Contact: Classic Maine Weddings Venue: Inn By The Sea - Cape Elizabeth, Maine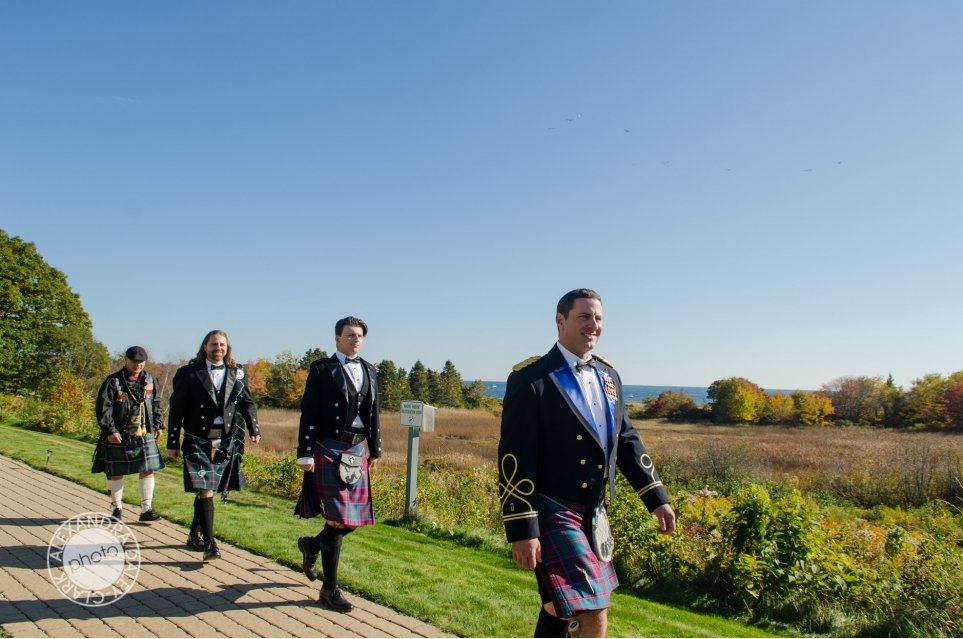 A traditional Scottish Groom on his wedding day.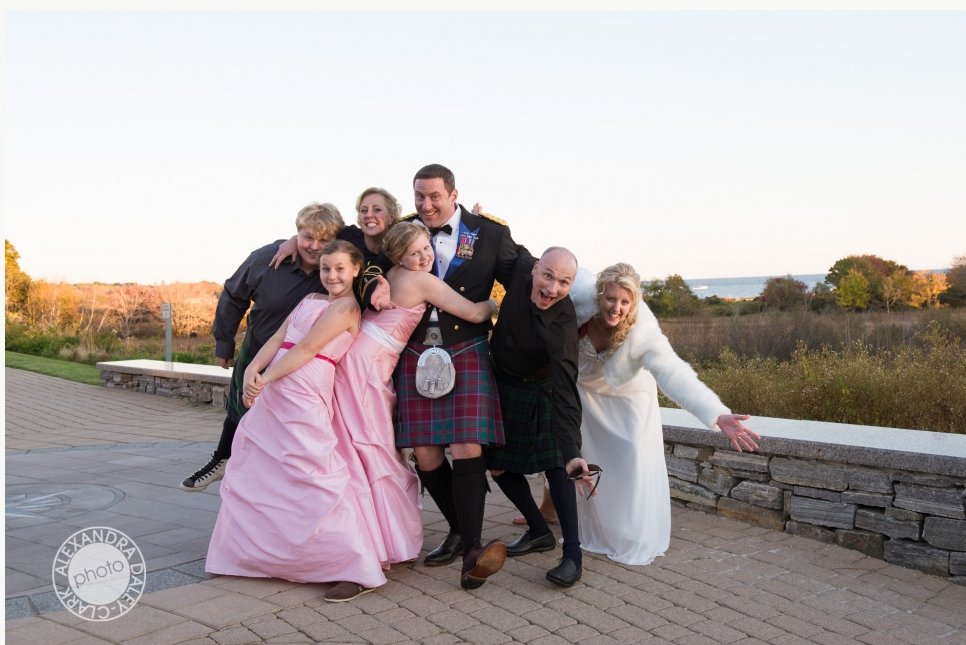 Wedding party embrace their traditional Scottish roots in this outdoor wedding.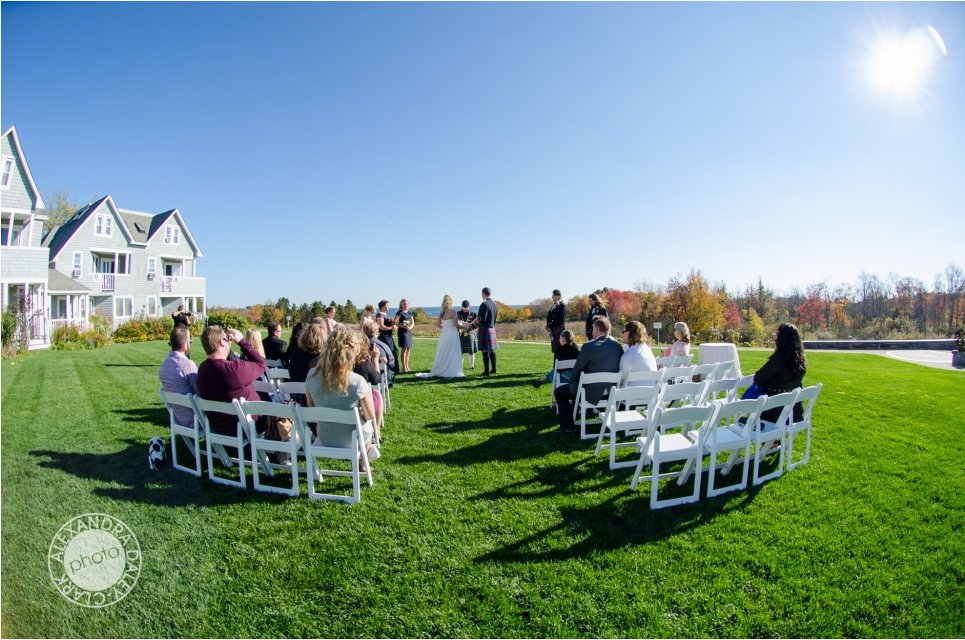 This DIY wedding embraces the beautiful simplicity of a backyard wedding.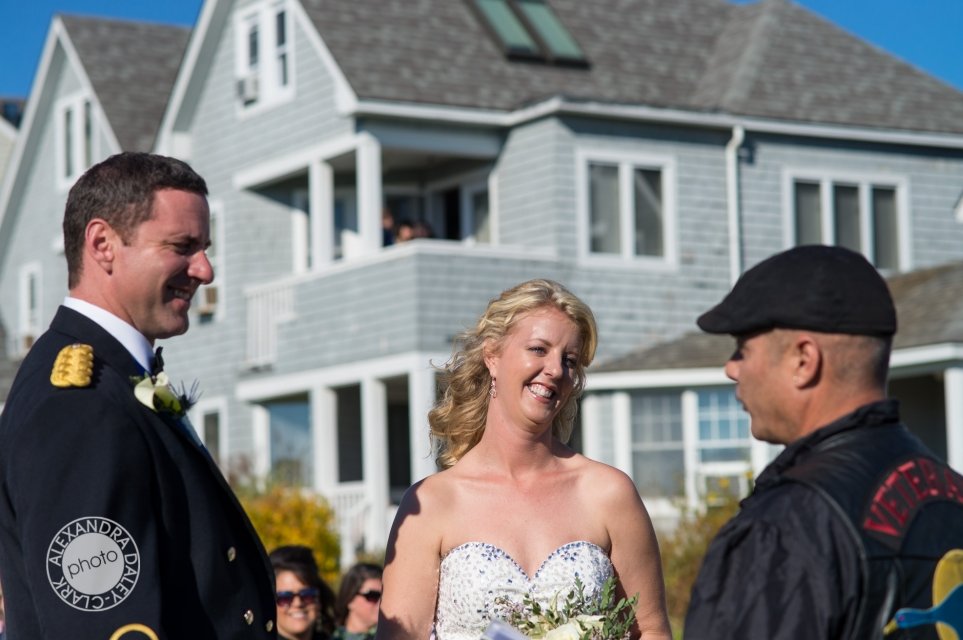 An alternative minister officiating this traditional wedding.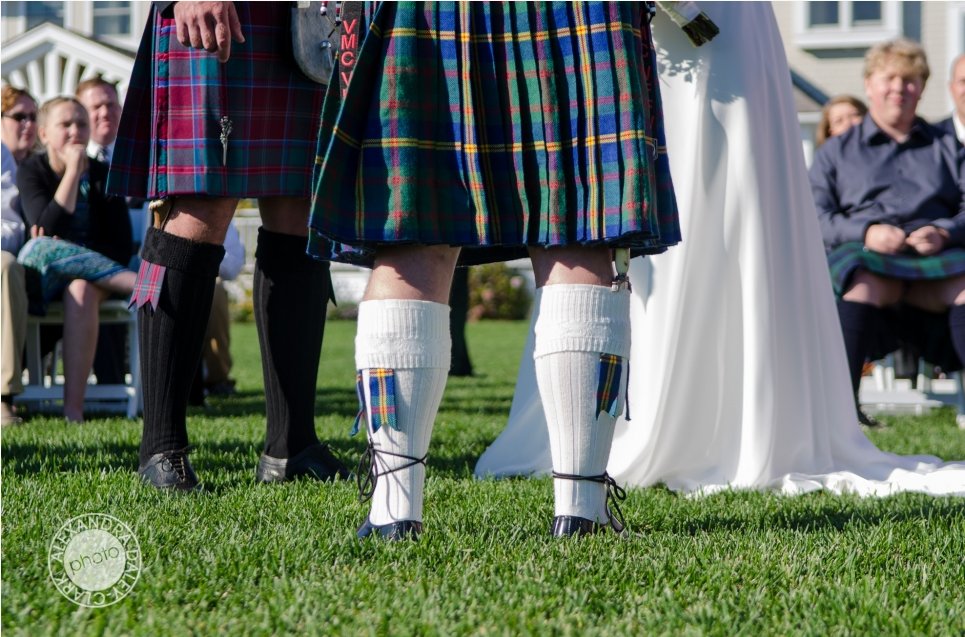 Even these wedding day socks have some Scottish heritage.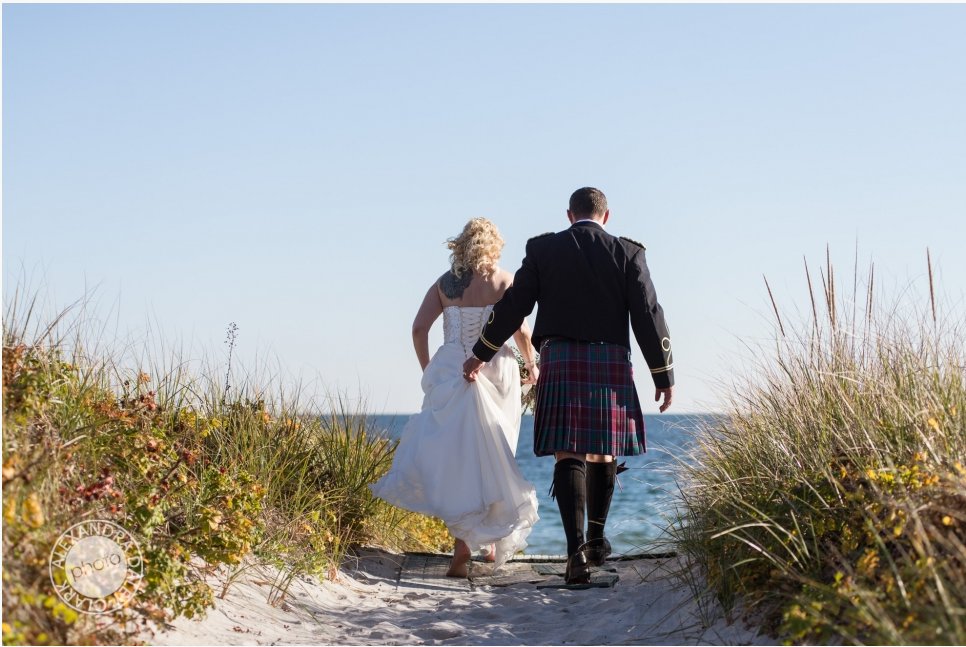 Bride and Groom walking down to the sandy beach after saying their wedding vows.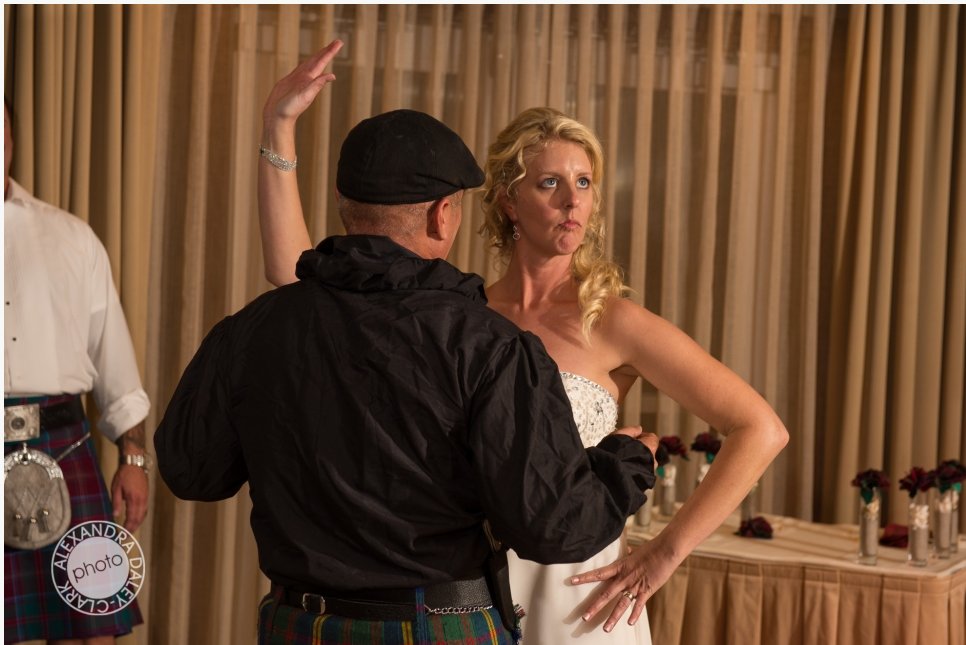 This minister takes a dance with the bride on her wedding day.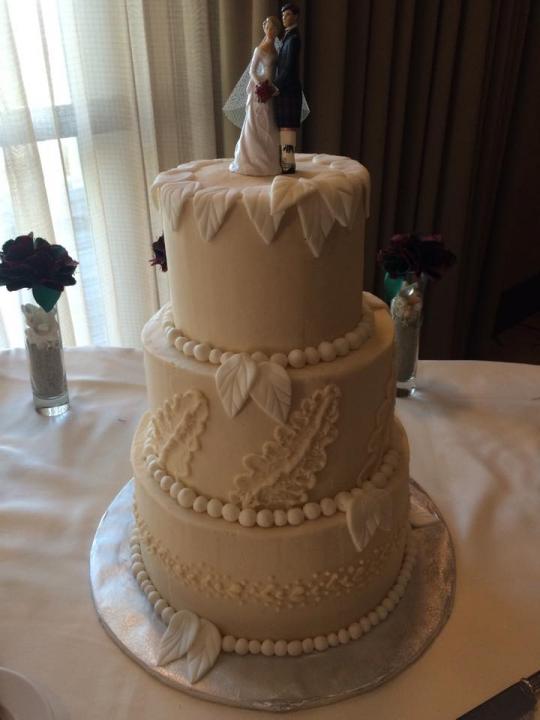 A traditional three layer wedding cake with the bride and groom on top.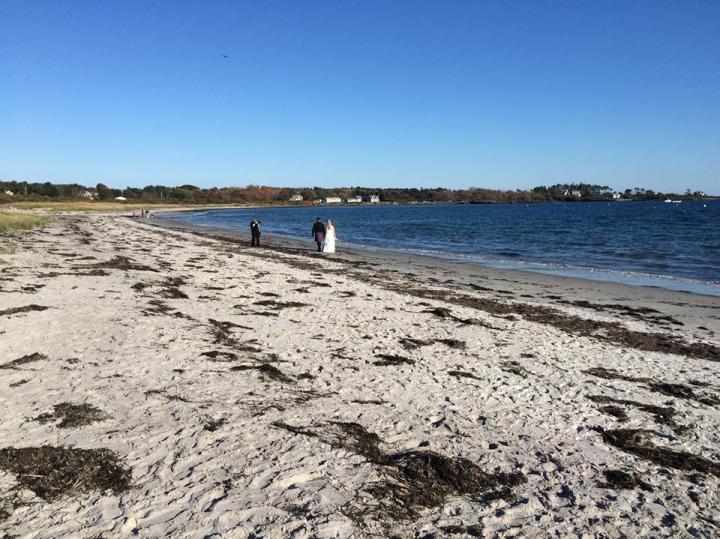 The Bride and Groom take a moment from the reception to take a stroll down the beach.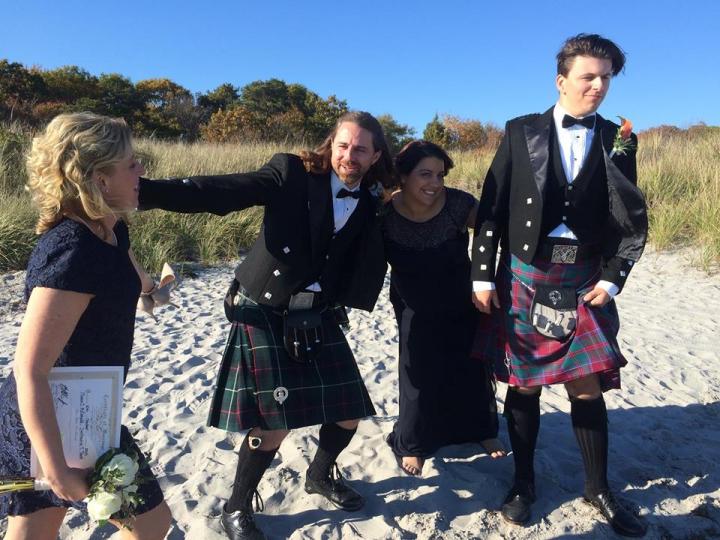 The wedding party takes a moment to pose for some reception photos on the beach.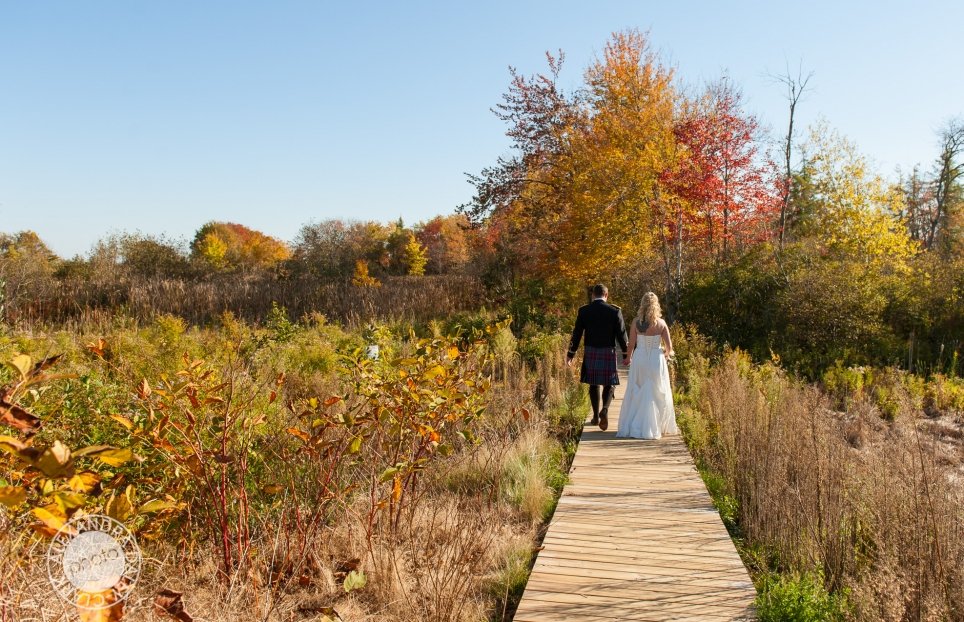 This traditional Scottish bride and groom take a walk through the woods after their nuptials.