Rev. Maria Dittler - Clackamas, OR, Aboard Norwegian Pearl Ship Chapel Out To Sea Heading For Skagway, AK
Officiant: Rev. Maria Dittler
Wedding Location: Clackamas, OR, Aboard Norwegian Pearl Ship Chapel Out To Sea Heading For Skagway, AK
Contact: Maria Dittler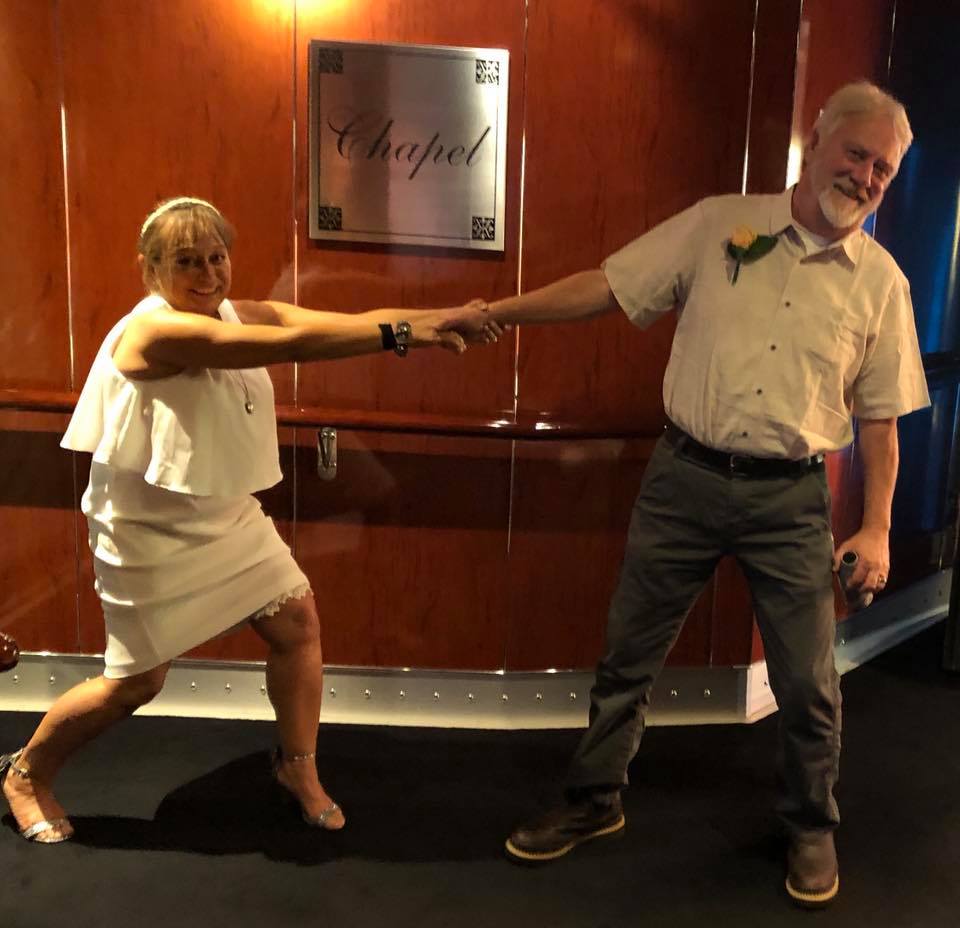 Performed my first wedding aboard Norwegian Pearl in the Chapel, on October 1st, 2018 on the way to Skagway, AK.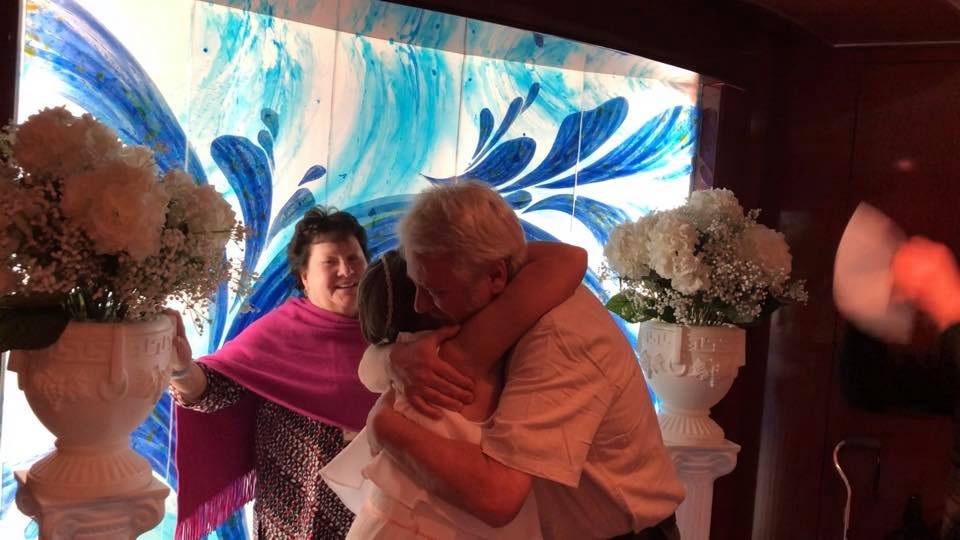 This was the end of the ceremony, where they were pronounced man and wife.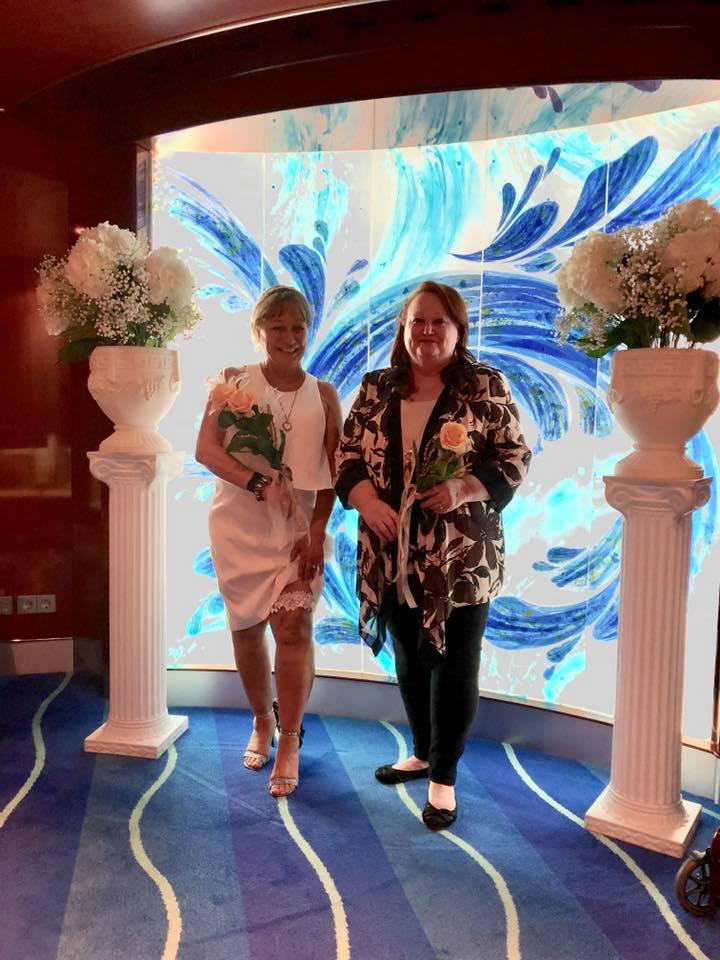 Prior to ceremony, bride and maid of honor in Chapel of the Norwegian Pearl ship.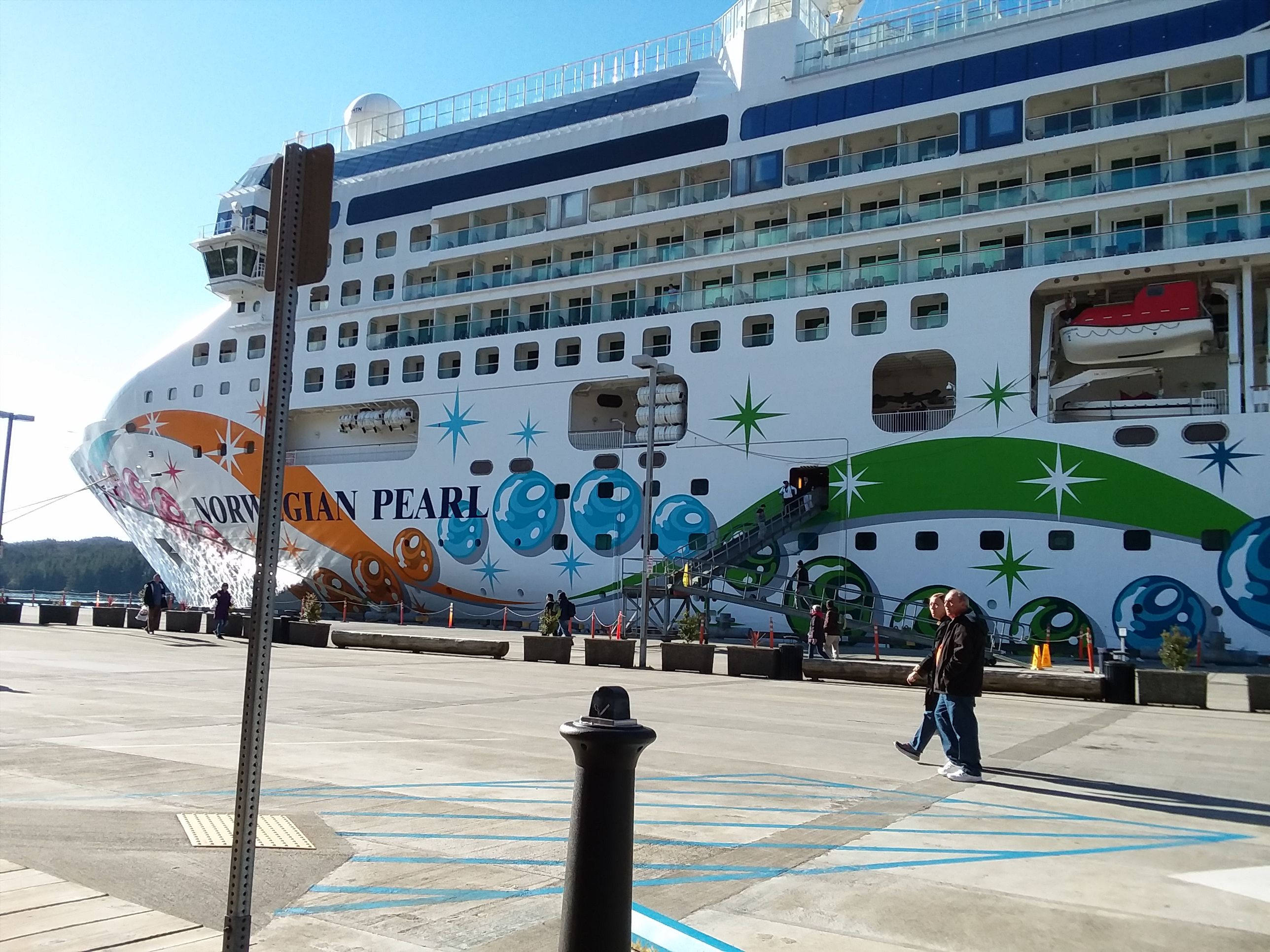 This is our magnificent ship, Norwegian Pearl at the pier of Ketchikan.