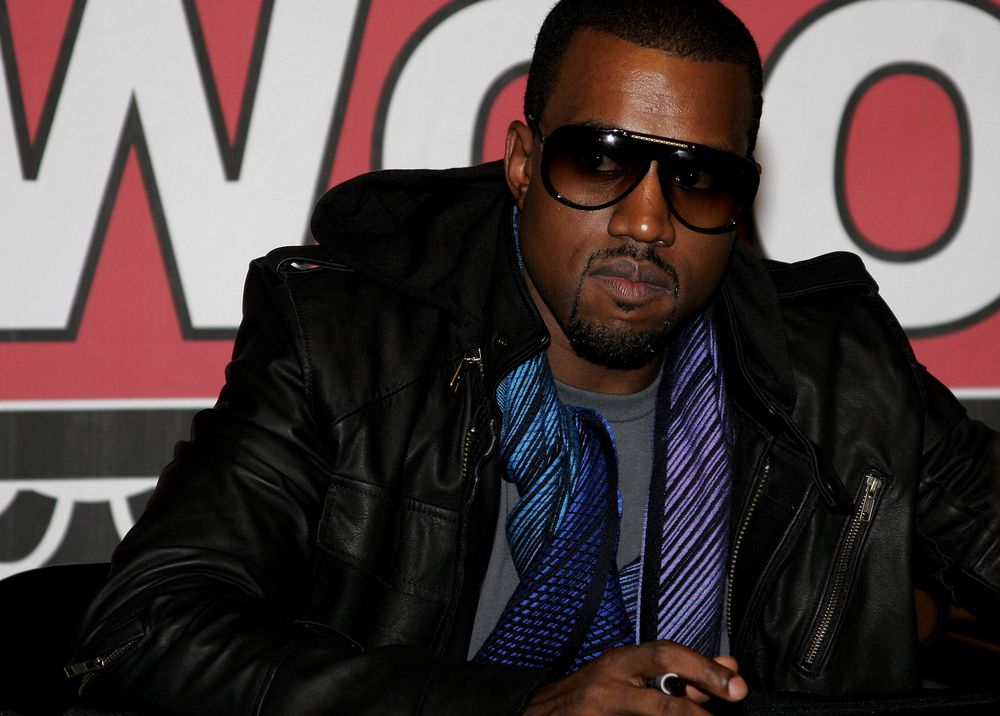 When a billionaire music mogul chooses to push the "self-destruct" button on the empire he spent 20 years building, it's impossible not to take notice. And to wonder why.   
Such is the story of Kanye West, who has been at the center of intense controversy over his public promotion of antisemitic views.
In a matter of several weeks, Kanye (who legally changed his name to "Ye" in 2021) has torpedoed his net worth to the tune of an estimated $1.6 billion after many business partners canceled his lucrative deals in protest. Fashion brand Balenciaga and shoemaker Adidas backed out of their agreements with him, an upcoming documentary was shelved, and several high-profile athletes left his agency, Donda Sports.  
This downward spiral has prompted Kanye's friends, fellow celebrities, and even his ex-wife, Kim Kardashian, to issue public pleas calling for him to apologize and rethink his views. But so far, he hasn't budged.
Neither is Kanye alone in this controversy. Other celebrities – like NBA star Kyrie Irving – have been under intense criticism for their involvement as well.
So, what's going on? What are the roots of these beliefs? And why are people like Kanye and Kyrie willing to risk their careers and reputations by espousing them? This guide will attempt to get to the bottom of these questions and shed some light on the troubling controversy ripping across the sports and entertainment world.
Kanye's Reputation Heads South
Kanye West is no stranger to controversy, and has made a bit of a habit of speaking his mind on touchy subjects. There was the infamous 2009 VMA awards show when he grabbed the mic from Taylor Swift mid-acceptance speech to say she didn't deserve the award:
More recently, Kanye caught some serious flak for an interview in which he said, "slavery was a choice."
But if those previous incidents were dust devils, this current one is an F5 tornado. It began with a tweet on October 8th, when Kanye said he was "going death con 3 on Jewish people."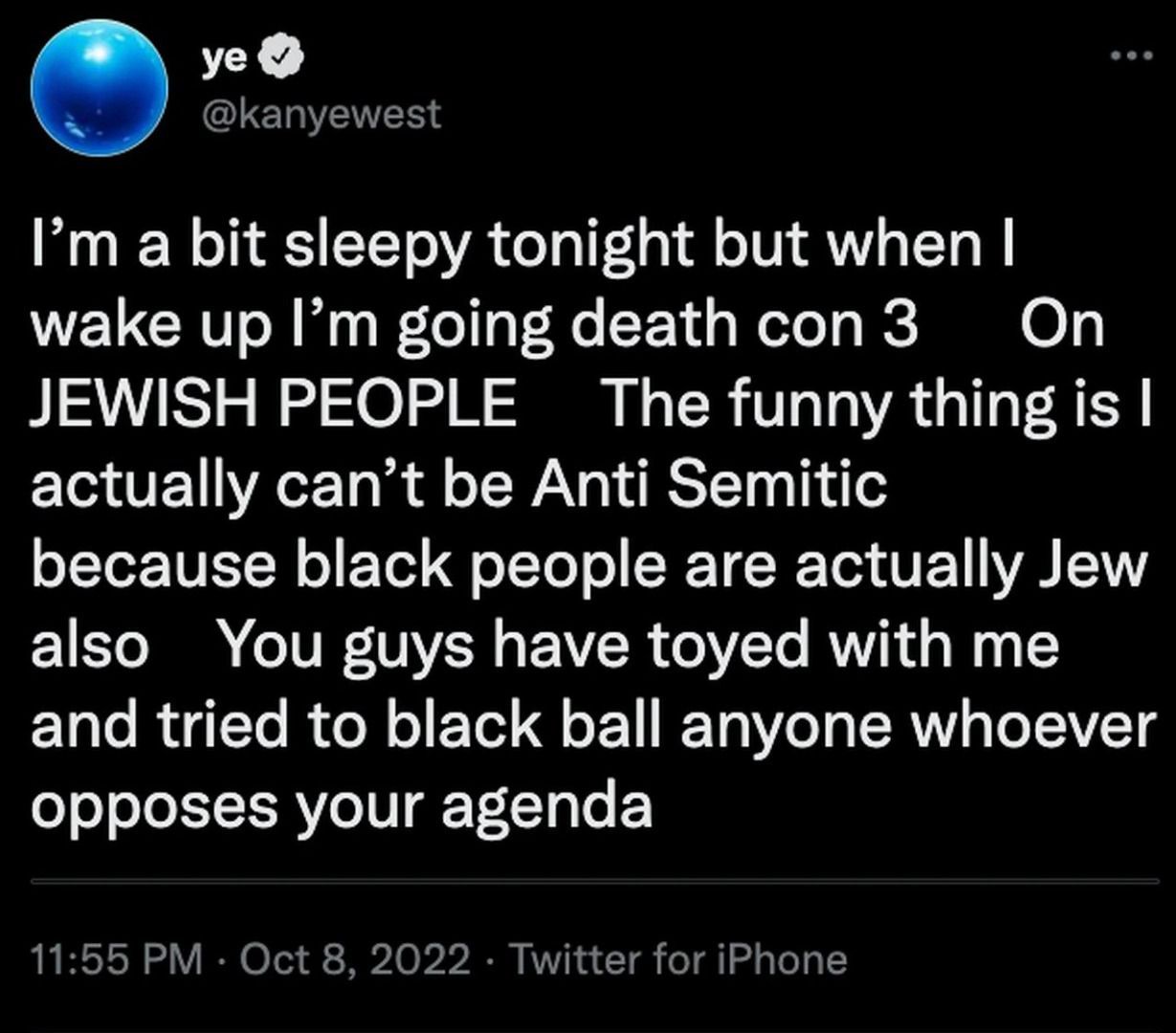 The public reaction was swift, and damning. His Twitter and Instagram accounts were restricted, and activists and fellow celebrities alike condemned the message. When Kanye refused to apologize, his music and fashion empire quickly came crashing down. He has even doubled down on these antisemitic remarks, blaming "Jewish business people" for his troubles.
It has since been reported that Kanye paid a settlement as part of a lawsuit involving numerous former employees who accused him of spreading antisemitic messages and praising Adolf Hitler as far back as 2018.  
Kyrie Irving Joins the Fray
Now here's where things get interesting, because these are not simply the mad rantings of a once-revered icon. Joining Kanye in this most unappealing spotlight is star NBA point guard Kyrie Irving, who in recent weeks has also come under fire for promoting similar antisemitic beliefs.
This points to something deeper at play – an insidious web of conspiracies that have gained traction in certain circles.
Irving used his Twitter account to promote a movie and book titled "Hebrews to Negroes" that is full of antisemitic tropes. The nature of this content is disturbing, as ESPN writer Pablo Torre points out:
Like Kanye, when confronted about the damaging nature of his actions, Irving has also refused to apologize – drawing widespread condemnation from the sports media world, including former NBA greats Reggie Miller, Shaquille O'Neal, and Charles Barkley. 
Irving responded with a tweet saying that he "meant no disrespect to anyone's religious beliefs" and said the antisemitic label is "not justified."
Amid continued pressure, Irving, the Brooklyn Nets (his team), and the Anti-Defamation League also issued a joint statement announcing a $500,000 donation to charitable causes working to combat intolerance.
Notably, however, these statements have lacked a straightforward apology from Irving – a fact that was not lost on many critics, who continue to call for a more forceful response. It remains to be seen what, if any, discipline the NBA might hand down.
Searching for a Motive
Regardless of the outcome, it's a shocking and head-scratching controversy. Following in the footsteps of a generational musical talent, it would seem a generational basketball talent is also willing to risk throwing his career away by promoting antisemitism.
This begs a few questions: what is the significance of these hateful messages? Where do they stem from? And why did an NBA star feel it was important to share such ideas with his millions of followers?
Understanding Irving's role in this controversy – and the origins of the specific messages he and Kanye West are choosing to promote – requires turning the microscope on a group known as the Black Israelites.
Indeed, many of the talking points they are repeating can be traced back to this group.
Who Are the Black Israelites?
Also known as the Hebrew Israelites and Black Hebrews, among other variations, the Black Israelites are part of a relatively obscure and fractured religious movement.
Although different groups and chapters exist, each with their own specific ideologies, all are united by a common belief: that African Americans and other minority groups are the true descendants of the ancient Israelites.
As a result of this conviction, Black Israelites commonly view white Jewish people as imposters. This hate toward white Jewish people is reflected in the movement's rhetoric, literature, and promotional materials – often coupled with citations from the Bible they say are evidence of their claims.
They preach that Black people have been "robbed of their identity as 'God's chosen people,'" and view white Jews' economic successes in areas like business, media, and entertainment as unjust, unearned, and even "stolen" from the "rightful" Jews.
The Black Israelites have been labeled a hate group by the Southern Poverty Law Center, and are known to use homophobic and racial slurs during public demonstrations in which they demand their heritage be recognized.
As you might have guessed, the documentary that Kyrie Irving promoted was produced by members of the Black Israelites and featured many of the group's notorious antisemitic claims.     
Although Kanye West hasn't quoted any of these materials directly, the rhetoric he has espoused is right in line with Black Israelite ideology – leading many to believe he has been similarly influenced.
Where Do Things Go From Here?
It's certainly disturbing to see two cultural icons not just harbor, but publicly promote, hateful convictions about another ethnic group – particularly one as historically persecuted as the Jewish people.
Kanye West and Kyrie Irving have spoken their minds on the subject, and so far, have refused to apologize. Now they're facing the consequences.
Whether they decide to change their ways (and the impact of their endorsing of antisemitic views) is yet to be seen. 
What is your reaction?
Update 11/4/22: The Brooklyn Nets suspended Kyrie Irving for a minimum of 5 games, citing his failure to properly apologize for the hurt he caused.
Last night, Irving posted a longer apology on his Instagram account, writing: "To All Jewish families and Communities that are hurt and affected from my post, I am deeply sorry to have caused you pain, and I apologize," Irving wrote. "I initially reacted out of emotion to being unjustly labeled Anti-Semitic, instead of focusing on the healing process of my Jewish Brothers and Sisters that were hurt from the hateful remarks made in the Documentary."