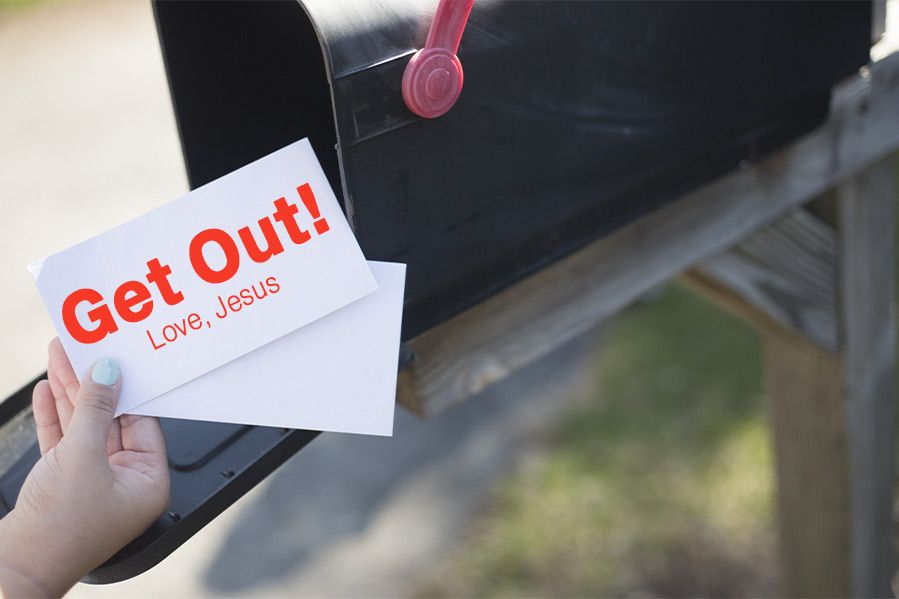 A church's threatening letter written to a lesbian member of the congregation went viral after the recipient posted it online.
Krystal Cox, a salon owner inGeorgia, opened her mailbox earlier this month to find a letter from the Woodstock Church of Christ, her local congregation.
The eight paragraph, hand-signed letter was a "final warning" of sorts that explained in no uncertain terms that Cox was going to be kicked out of the church unless she acknowledged that homosexuality was a sin and agreed to repent.
Many couldn't help but notice the letter's vaguely threatening nature after it made the rounds on the internet. Here's an excerpt:
"As Elders of the Woodstock congregation, we have the responsibility to watch out for the souls of each member of this congregation... In light of your apparent lack of desire to hear our concerns, apparent lack of willingness to repent, and the public display of your homosexual lifestyle, we have no alternative but to withdraw our fellowship with you and must no longer treat you as a sister in Christ."
The letter goes on, telling Cox she'll be persona non grata within that church community.
As if that wasn't enough, it also explains how the church would announce her disfellowship during a Sunday service and that members of the church will stop speaking to her… unless it's to encourage her to repent.
The incident has sparked renewed debate over the practice of disfellowship and excommunication, particularly for gay members of churches. Does this strategy actually work, or is it simply cruel?
Disfellowship of the Rings
Disfellowshipping is practiced in many Christian denominations, including the Church of Christ, Jehovah's Witnesses, and the Church of Latter-Day Saints, and is similar to excommunication in Catholicism.
If you refuse to repent whichever sin you're being kicked out for, not only are you banished from the church, but quite often any member of that church is prohibited from speaking with you, lest they face disfellowship themselves.
In practice, this means that a churchgoer who is gay and refuses to "repent for their sin" can lose their entire church community in the blink of an eye.
Churches say this is an act of love. Only by fully removing the sinner from the community, these hardliners argue, will that person see the error of their way and ultimately repent and ask for forgiveness.
The letter to Ms. Cox states as much: "Please understand that we love you and pray that you will repent, seek forgiveness, and return to worshipping our Father in the Lord's church. We pray for your spiritual well-being."
Others aren't so sure, however, and there have been countless charges of hypocrisy on who gets kicked out, and why.
Tough Love, or Hateful Discrimination?
For one, churches that practice this type of "tough love" are rarely consistent in their application of such punishments. In fact, the targets seem to be pretty exclusively gay people.
Divorced and/or remarried people are rarely disfellowed, let alone publicly shamed in front of their congregation. But why not? Divorce is also a weighty sin, after all. 
And that's just one example – when sin has a broad definition, you can bet everyone in the congregation is guilty of it at some point. 
But the other question that arises is a practical one: do these sorts of ultimatums actually work? Do they succeed in bringing LGBTQ members back on "good behavior," or does sending threatening letters only push people further away from the church?
Employing such a strategy does seem a bit out of step with the whole "love the sinner, not the sin" mantra.
For Ms. Cox's part, the choice was clear. Receiving that letter was just what she needed to decide to step away from her congregation altogether. 
What is your reaction?