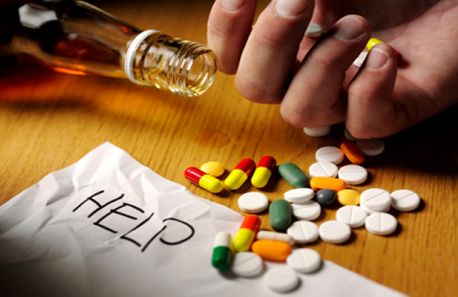 Chances are that you or someone you know has struggled with an addiction at some point. According to the Substance Abuse and Mental Health Services Administration (SAMHSA), about 24 million people, that's 1 of every 10 Americans over the age of 12, is addicted to alcohol or other drugs. Nationwide, there are roughly as many people with substance abuse problems as there are people living in Texas. Sadly, only 11% of them seek treatment.
If you or anyone has ever struggled with an addiction, then you know what a heartbreaking ordeal it can be. Seeing the struggle of a person you love when he or she cannot seem to let go of something that is harming him or her is almost impossible to watch. You want nothing more than for him or her to get better and overcome the addiction. Unfortunately, as you probably already know, it is not that simple.
Addiction has a way of grabbing hold of people, and it isn't a grasp that is easily broken. That being said, it is possible to overcome the worst of addictions. There are people who are able to overcome their alcohol, drug, pornography, and eating disorder addictions every day.
It's important for you and the person battling the addiction to not give up hope, and that is harder to do than it sounds. It's very common for someone in recovery to revert back to old habits. It's easy to take this personally since you are putting in your own time, work, and patience to help this person. As a close friend or family member, there are some things you can do to help encourage your loved one to seek help, as well as keep you from blaming yourself.
Face the Fact**
**
It is often hard for someone to admit they are addicted to something. Sometimes, they don't even realize it. What's sad is that many who are close with the addicts don't see it at first either. An alcoholic's family may notice that he or she is drinking a lot more at holiday parties, perhaps relying on alcohol to get through hard times. It doesn't seem like too much of an issue until a family gathering is missed, or the addict loses his or her job.
It's obviously important for the addict to realize the problem, but others around him or her need to see it too. Oftentimes, it's interventions with the loved ones that help open the addict's eyes.
Find a Good Balance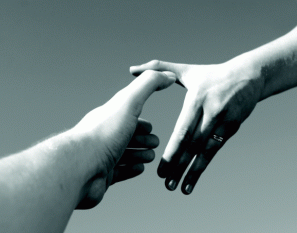 Being close with an addict is a dangerous thing. Even if you aren't at risk for becoming an addict yourself, you can become a slave to what the addict wants if you aren't careful. He or she may be asking you for money, asking you for a place to crash, or even ask you to lie for him or her.
Since you don't want to enable a person's addiction, it's important to know where to draw the line. If you offer a place to stay, set some expectations. Don't lie for a person if it has to do with his or her addiction. People often begin abusive behaviors because they lack an adequate support system in the first place. While you don't want to enable the addiction, you want to be there for your loved one so he or she doesn't feel abandoned.
There are a few different ways you can do this:
Offer to be someone to talk to

Encourage him or her to enter a rehab program

Give him or her someplace to stay if you are comfortable with it

Invite him or her to church or another community of accountability like a support group
Don't Try to Fix Him or Her
While you want to do everything you can to help your addicted loved one to get better, there is nothing you can do to "fix" him or her. A person has to be willing to overcome the addiction in order for it to happen. Detoxing from alcohol and other drugs in particular can be a very difficult thing. It will be a physically painful and emotionally challenging battle, so he or she needs to have the right mindset. It is not your responsibility to cure him or her. Realizing that this isn't your responsibility will hopefully lift a burden off of you.
The Serenity Prayer often recited at meetings of the support group Alcoholics Anonymous not only describes a helpful mindset for those struggling with addiction, but also to friends and family that are assisting them.
"God, Give us the grace to accept with serenity
the things that cannot be changed, Courage
to change the things which should be changed,
And the wisdom to distinguish the one from the other."
Remember People Are More Than Their Addiction
You probably knew this person before addiction drew him or her in. Hopefully, you remember that people are more than their addiction. This can help you when things get really hard. There are times when addicts are very unlikable. They may say things they don't mean, they may try to manipulate you, and they may shut you out when you refuse to enable them. It's a very difficult thing, but hopefully you can understand it's the addiction talking and not the person. Try to hold out hope that there will be a time when your loved one will once again be him or herself again.
Going through addiction is very difficult, but it can be equally hard on close friends and family members. While you can't change anyone, try to hold out hope that the addict in your life will seek help and overcome the addiction.