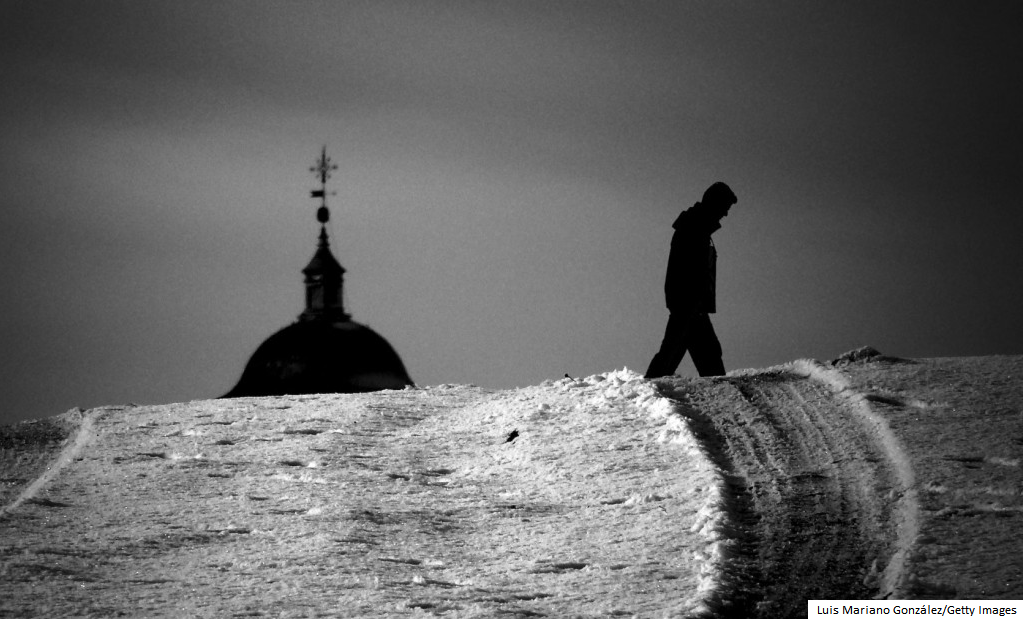 ---
In the movement for gender equality, women may still be getting the short end of the stick in many areas. However, research shows that church isn't one of them. If anything, women are the ones dominating the spiritual show.
That's right by almost every measure, women are more religious than men. When looking at Christianity specifically, it's not even close. A Pew Research Study found that 72% of U.S. Christian women insist religion is "very important" in their lives, compared to just 62% of men. More than 60% of those attending weekly church services are women.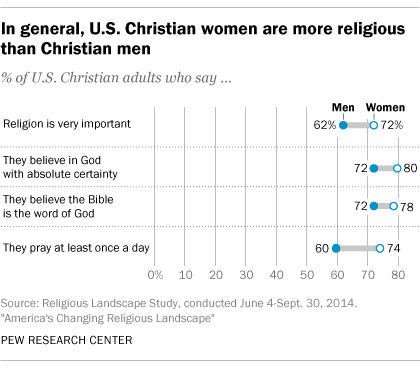 There's more. Roughly eight-in-ten Christian women claim with absolute certainty that God exists. Only seven-in-ten men say the same. This disparity is reflected in prayer statistics: nearly 74% of Christian women say they pray daily, while just 60% of men report doing so.
But we're not just talking about people of faith; these same gender dynamics hold true for non-believers as well. More than a quarter of American males identified as atheist, agnostic or "nothing in particular," compared to only 19% of women.
While these may not sound like huge differences, try running the numbers across a population of 300 million. If we assume half (150 million) are men, that means roughly 39 million men are religiously unaffiliated. In contrast, only about 29 million women feel the same way.
10 million fewer men interested in religion is hugely significant and as pews become increasingly dominated by women, churches are being forced to take notice.
Why Men Are Keeping Away from Religion
So, what's behind the widening religious gender gap in this country? The answer is complicated, and there's little consensus among experts regarding the root cause.
Some social scientists have speculated that women are simply more biologically inclined to hold religious beliefs. They theorize that women possess certain genetic and psychological traits that promote greater religious identification traits not found as commonly in men.
Other scholars pin it on social dynamics. Unlike men, women were for decades discouraged from pursuing higher education and joining the labor force. Thus, while men were off getting exposed to new ideas that challenge traditional religious beliefs, women remained sheltered from them. Although much progress has been made, the theory holds that women are still playing "catch up" when it comes to these secular ideas.
How Churches Are Responding
As religious engagement continues to dwindle, faith leaders are focused on one thing: getting men back in the pews. But their success will likely depend on what's causing this to happen in the first place.
For example, if the theory about genetic traits does in fact explain the gender gap, then churches simply need to find better ways to appeal to men and capture their attention. However, if there's a direct link between exposure to secular ideas and diminishing religious beliefs, then faith groups should indeed be worried.
If the latter proves to be true, then it's only a matter of time before women become affected by those same external forces that have caused men to turn their backs on religion.
What Are Men Doing Instead of Church?
Some experts are concerned that fewer men in church could be harming the fabric of society. Without a grounding influence in their lives or a place to target their energy, some men take up lives of crime.
According to FBI statistics, U.S. males commit nearly 90% of the country's homicides, 88% of its robberies, 83% of its arson attacks, and 79% of its aggravated assaults.
Those are staggering numbers.
Part of this disparity can likely be chalked up to men naturally being bigger risk-takers, having more testosterone, etc., but are those the only factors? It would be interesting to know how many of those criminals were active in their religious communities. If you asked the experts to guess, they'd probably say not many.
Of course, others argue that connection is nonsense; crime will happen no matter what. But could increasing church attendance be part of the solution?