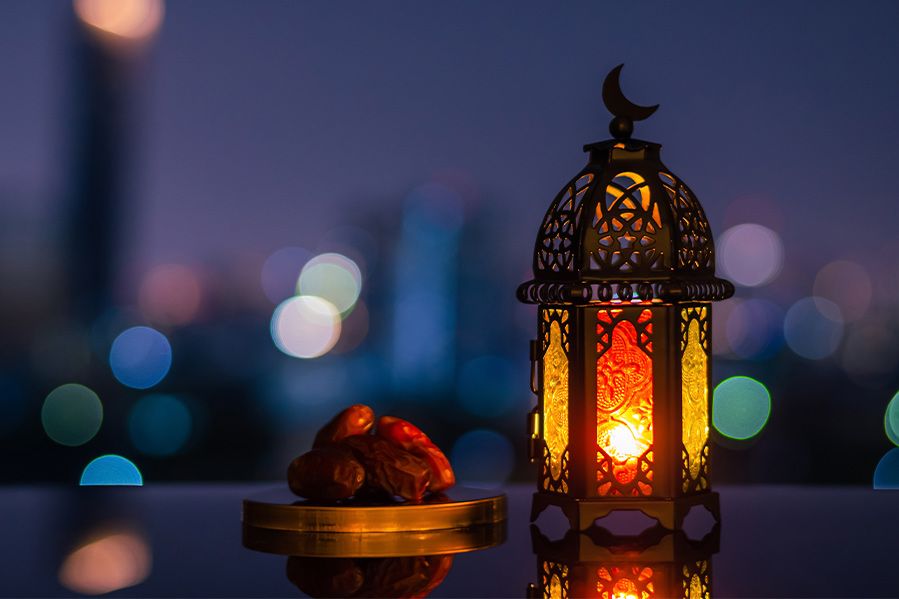 The world's 1.9 billion Muslims are currently observing Ramadan, one of the Muslim world's holiest months. For Muslims around the world, this is a time of solemn reflection, prayer, family, community, and fasting from sunup to sundown. 
But non-Muslims might not know what Ramadan is, when and how it is observed, or why Muslims fast during this time. 
Here's what you need to know about Ramadan.
What Is Ramadan?
Ramadan is the ninth month of the Islamic calendar, and commemorates Muhammad's first revelation, when he was visited by the angel Jibreel (or Gabriel), who revealed the earliest scriptures to Him. Ramadan is one of the mandatory Five Pillars of Islam, alongside faith, daily prayer, almsgiving, and the pilgrimage to Mecca. 
Muslims are expected to fast during this holy month. They enjoy a pre-dawn meal called suhoor, and then do not eat or drink anything (including water) until after the sun sets in the evening. Then they eat a meal called iftar. Iftar traditionally includes dates in honor of Muhammad breaking His own fast with three dates. This is often a large family affair, a social gathering in celebration of faith and community.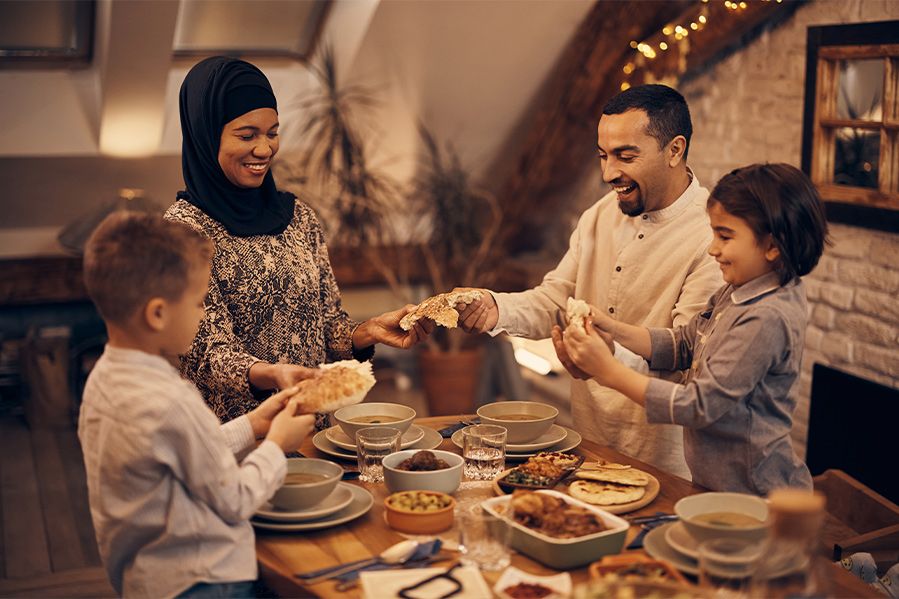 Fasting is believed to free the soul of worldly desires, and refocus energy into Muslim values like discipline, family, charity, and empathy for those who are less fortunate.
Not all Muslims are expected to fast during this time. Exceptions are made for the elderly, ill, breastfeeding mothers, menstruating women, prepubescent children, and those who are traveling.
Additionally, Muslims are expected to avoid sex, tobacco products, and sinful behavior like lying during this time as well.
At the end of Ramadan, Muslims celebrate Eid, which is often a public holiday in Muslim majority countries, a day best enjoyed with family and friends. Eid al-Fitr marks the end of Ramadan, and Muslims can return to their regular eating and drinking habits.
When Is Ramadan?
Because Ramadan is tied to the cycles of the moon, the dates in which it is observed change every year. In 2023, Ramadan begins on the evening of March 22nd and concludes on the evening of April 21st. 
How Long Does Fasting Last?
The average fasting time tends to be between 14 and 15 hours.
However, sunlight hours vary depending on hemisphere and proximity to the equator, meaning that Muslims close to the equator may only be required to fast for as short as 10 hours, while Muslims in far northern latitudes – where daylight hours can reach up to 20 hours – may be fasting far longer. 
Depending on the year, Muslims in Greenland and Iceland, for example, might be fasting 21 hours!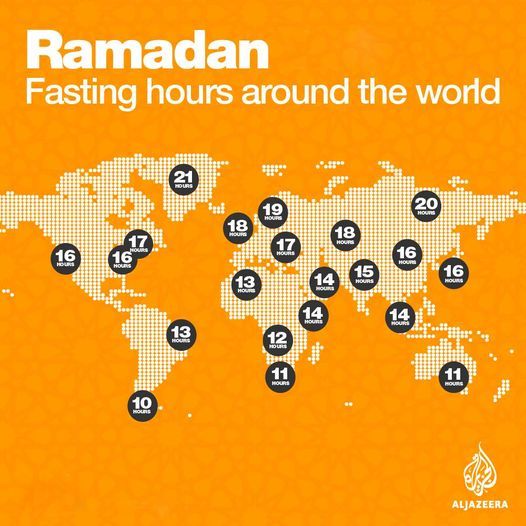 Thankfully, it is agreed that Muslims in areas where the sun barely sets can use Mecca's fasting hours if they'd like.
Concerns About Commercialization
Up until now, Ramadan has managed to avoid the wave of commercialization that has affected other major religious holidays like Christmas. However, some worry that could be changing. 
This year, more mainstream retail stores were offering Ramadan goods than ever before – sparking concerns that the holy month could be heading toward a commercialized future. 
For example, big box retailer Target created a Ramadan and Eid holiday collection and has it on display this year. They hope to capitalize on a growing customer base of Muslims, experts say.  
"There was a strategic move of these corporations to tap into the buying power of the (Muslim) community that they've been kind of ignoring for a while," said Liz Bucar, religious ethicist at Northeastern University.
However, not all Muslims see this as a bad thing. Ramadan-themed items being displayed on store shelves means greater representation for their faith, and could lead to people gaining a better understanding of Islam, they point out. 
Ramadan Mubarak!
Ramadan is one of the holiest times of the year for Muslims, and is a celebration of the values they hold most dear. It is a time of faith and family, a time to strip away the worldly temptations and grow mentally and spiritually.
To all observing this year, we say Ramadan Mubarak!