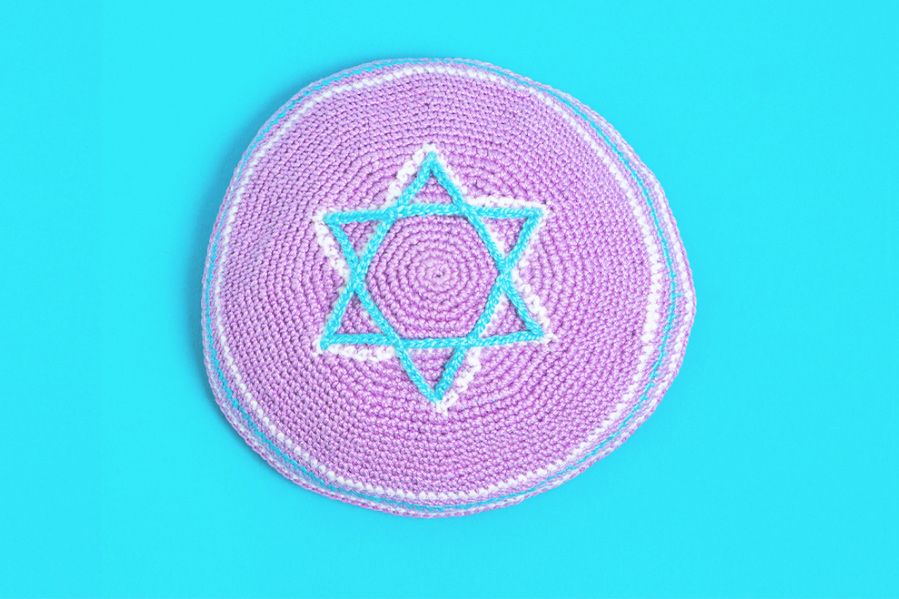 Did second century Jews have a more nuanced picture of gender than we do here in 2023?
In the wake of legal attempts to curtail the rights of transgender people and the LGBTQ community at large, the very concept of genders beyond the male/female binary has itself become the punchline of countless "my pronouns are" jokes. 
But supporters of LGBTQ rights argue that transgender and nonbinary identities are far from a modern phenomenon.
As evidence, they cite religious scholars who have uncovered ancient Jewish texts which indicate that complicated gender identities are far older than most realize. 
Genders in the Talmud
According to these scholars – such as Rabbi Elliot Kukla, who laid out the arguments in a recent New York Times piece – nearly 2,000 years ago, ancient Jewish law recognized at least eight different genders in the Talmud.
The Talmud is an ancient record of sacred Jewish teachings comprising much of the law, scholarship, tradition, and theology that has made up daily Jewish life for centuries. It is a collection of rabbinic teachings and commentaries written largely between the 2nd and 5th centuries, and is considered foundational to Judaism.
The Talmud makes mention of zachar, male. And nekevah, female. Okay, those are obvious.
But there is also androgynos, a person with characteristics both male and female. There's tumtum, someone whose sex is undetermined. There's aylonit, someone initially assigned female at birth, but later develops male characteristics at puberty.
Then there's saris, or someone assigned male at birth, but who later develops female characteristics. Then there are aylonit adam and saris adam, referring to people whose at-birth gender identity changes through human intervention (like castration). 
Of course, this is not exactly a 1:1 parallel to our modern understanding of gender, but it does show a nuance many might find surprising. 
Some Jewish scholars, both ancient and modern, even believe that the Hebrew Bible depicts Adam as androgynos.
The Genesis Rabbah, a fifth-century commentary on the Bible, asserts that the creation story paints Adam as androgynos by using the pronoun "them", implying God only later assigned gender to Adam and Eve once Eve was fashioned from Adam's rib. 
Beyond Judaism
Judaism isn't the only religion with a complex understanding of gender identity. Many (but certainly not all) Native American tribes recognized a "third gender" now referred to as two-spirit.
Although there is no one size fits all definition, per Indian Health Services, "Native American two-spirit people were male, female, and sometimes intersexed individuals who combined activities of both men and women with traits unique to their status as two-spirit people." 
Two-spirit people often did work in the community typically performed by the opposite sex of their birth sex. Two-spirits assigned male at birth might, for example, perform domestic duties like weaving. And two-spirits assigned female at birth might be hunters, healers, or even tribal leaders.
Considering how controversial the topic has become today, it's fascinating to think that for thousands of years, faiths and cultures around the world have had an understanding of gender that extends beyond the static male/female binary.
It also begs the question: is it problematic if our modern understanding of gender is less nuanced than that of ancient faith groups? Or does the march of human progress prove that a binary view is superior?