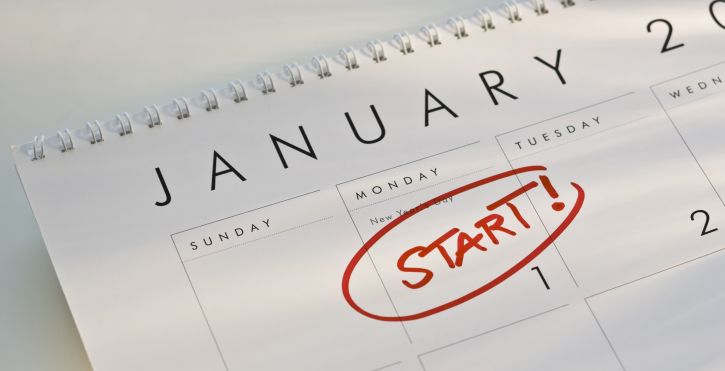 ---
The crazy year of 2016 has finally come to a close, leaving many of us breathing a sigh of relief. As we look back on the past 12 months, there were plenty of reasons to feel disillusioned. From the toxic political climate, to the slew of tragic terrorist attacks, to the passing of many of our favorite celebrities, 2016 made the record books for all the wrong reasons. However, with the New Year now upon us, there is a chance for a fresh start. 2017 offers an opportunity to move forward and work for a brighter future, both for society as a whole and for us as individuals.
What better way to start anew than by making a New Year's resolution? We'd love to hear what you're planning to do differently in 2017. Share your resolutions through the interactive poll below, and vote for your favorite one!
[democracy id="4"]
History of Resolutions
New Year's resolutions have a long history. In fact, some historians date their origins all the way back some 4,000 years ago to ancient Babylonian times. The Babylonians were the first people to record holding celebrations to welcome in the new year. During each celebration, they would make promises or resolutions to the gods for that upcoming year. If they followed through on their promises, the Babylonians believed they would receive favor from the gods. Failing to follow through, however, meant bad luck for the future.
Resolutions Today
These days, New Year's resolutions no longer have the same religious connotation. While some prayers may be said to higher beings, the practice of making resolutions is largely a secular one. Instead of promising things to the gods, we set goals for ourselves things like losing weight, quitting smoking, or finally going back to school. It's probably a good thing the gods are no longer involved, because most of us would be cursed with bad luck studies show that while 45 percent of Americans choose to make New Year's resolutions, fewer than 8 percent actually achieve the stated goals. In fact, it's estimated that the majority of people who make New Year's resolutions quit them by March.
Our Resolutions
In the spirit of the occasion, we have set a couple of goals to guide us in the year 2017.
Be more open-minded:
There is far too much divisiveness in the world today. As human beings we are all in this together, yet the many barriers to civil discussion prevent us from unifying to reach common goals. We could all benefit from being open to opposing ideas doing so will allow us to better understand each other and create opportunities to work together.
Stand up for what we believe in:
While we will continue our search to understand all sides of every issue, we will not compromise on our core belief that we are all children of the same universe. All people, and all belief systems, are equal and ought to be treated so. In this respect, the ULC will always stand up against injustice in the world.