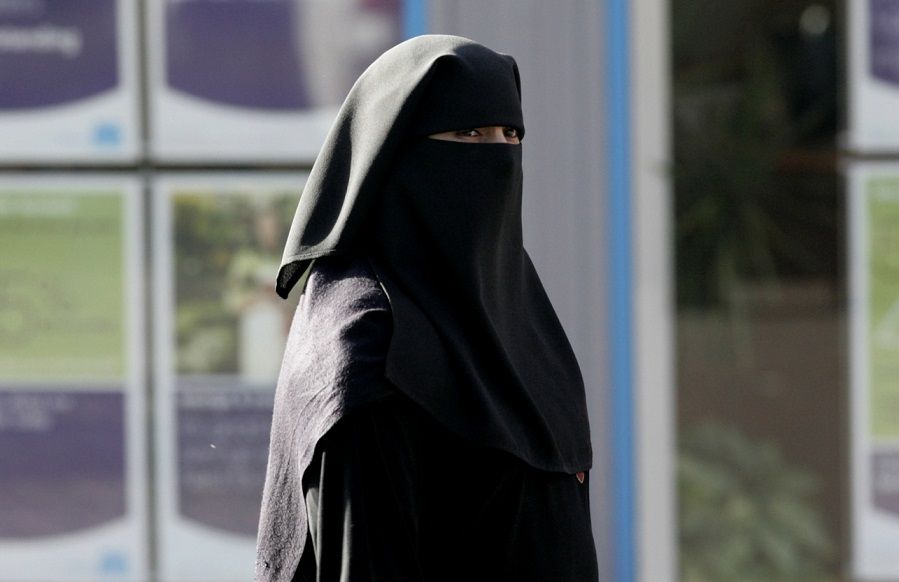 ---
In recent weeks, coffee shops have become unexpected battlegrounds for serious social issues. First came a highly-publicized incident at a Philadelphia Starbucks in which two black men were arrested after they refused to order anything. They had been waiting there for a friend. Instead of leaving them be, a contemptuous manager called the cops. A viral video of the arrest made headlines around the country and re-energized debates on race relations in America.
"Is it Halloween or Something?"
Last week, another coffee shop story came to national attention, this one involving a Muslim woman dressed in a niqab the traditional Islamic garment that leaves only a woman's eyes uncovered. A male customer entered the Coffee Bean & Tea Leaf shop in Riverside, CA and began berating the woman.
"Is it Halloween or something?" the man asks sardonically while waiting in line to order. When she defiantly responds and questions his motives, the man replies: "I don't like your religion, how's that? I don't want to be killed by you." The incident was captured on video and posted to Twitter, where it has since been viewed millions of times:



"I'm a Muslim [woman]."


"I know your religion and I don't want to be killed by you."

This took place at a cafe in California yesterday. pic.twitter.com/4WAWKcQDh8

CJ Werleman (@cjwerleman) May 12, 2018
As can be heard in the video, the man doesn't get a lot of support for his Islamophobic rant. The barista refuses to serve him, explaining that he's "being very racist." Another customer angrily yells at him to leave the shop. He quickly exits without a fight.
Bigotry on Display
Although the Starbucks episode received far more media attention, the incident in California was striking for the brazen and unapologetic level of hate on display. The male customer almost seemed proud of his intolerance.
One wonders if he had any idea the video being filmed would go viral. Given social media's tendency to shine a glaring spotlight on bigotry, this was almost an inevitability. What a way to become world famous
Concerns Over Face Coverings
While the hatred on display in that California coffee shop is clearly abhorrent and uncalled for, the man's comments do touch on an ongoing debate in Western countries: should Muslims be allowed to cover their faces in public?
Here in America, freedom of religion is a strongly-held principle. In theory, anyone of any faith should be able to wear whatever they want. But in practice, it doesn't always work that way. Most banks, for example, require that customers' faces be fully visible for security purposes. In that case, Muslim women must remove any face coverings so they can be correctly identified.
Others insist that normalizing face coverings (or even hijabs, for that matter) is essentially enabling the oppression of women. If we accept religious traditions that force women to wear outfits designed to shield them from society, to whom are we really doing a favor?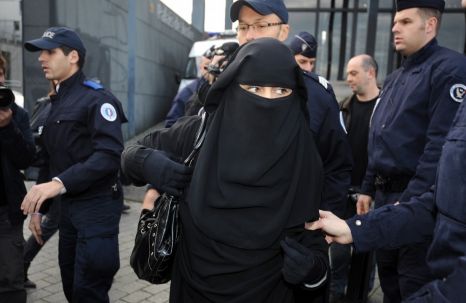 European Battle Lines
While this debate might not be front page news in America, it certainly is in Europe. Muslim populations have soared across the continent in recent years, forcing governments to make clear policies regarding Islamic garb.
Over the past decade following France's lead many European nations have instituted bans on facial veils in public areas. Proponents of these laws argue they send a very clear message about Western values of openness and fair treatment of women.
But opponents content just the opposite they say banning outfits that make some people uncomfortable actually flies in the face of Western values and the very tolerance we claim to stand for.
What do you think? Should garments like the niqab be banned in public?