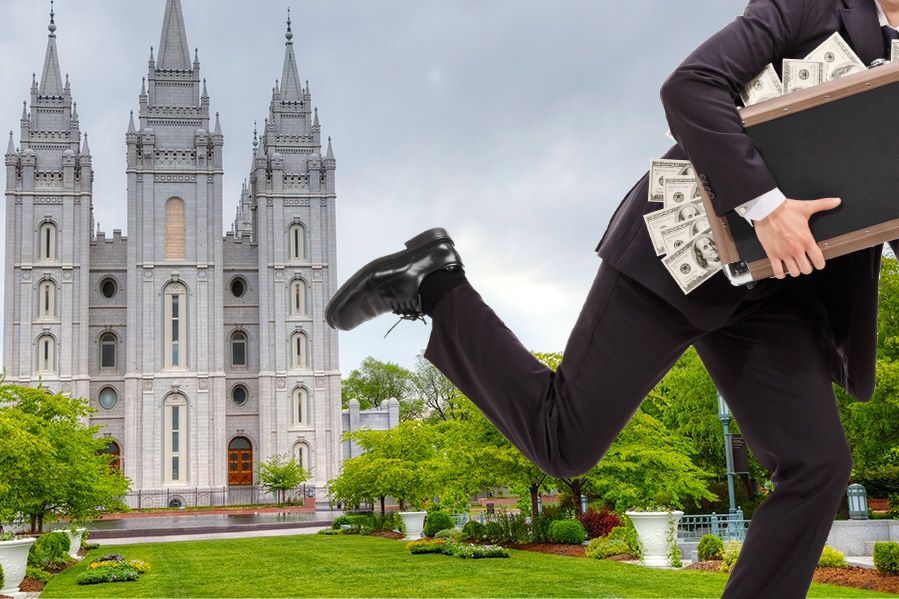 Utah's richest man is saying goodbye to the Mormon Church, resigning in protest due to the church's apparent feet-dragging on a host of progressive social issues.
Billionaire Jeff Green wrote in a letter to church leadership that he's leaving the Church of Jesus Christ of Latter-day Saints because they've "hindered global progress in women's rights, civil rights and racial equality, and LGBTQ+ rights," arguing that the church is no longer a force for good.
He's also giving some $600,000 to Equality Utah, an LGBTQ advocacy group.
Is the Mormon Church as harmful to these groups as Jeff Green believes?
Making a Statement
The December 23rd letter, sent directly to church president Russell M. Nelson, pulled no punches. "While most members are good people trying to do right, I believe the church is actively and currently doing harm in the world," it read.
Eleven of Green's family members are also leaving the church, and he's requested that the only further correspondence between the parties be a letter confirming he's been removed from church rolls.
It's clear that from the very public resignation to the subsequent donation to an LGBTQ advocacy group, that he's hoping to send a message to LDS leadership.
Green's most obvious objection appears to be the church's treatment of its gay members, particularly at his own alma mater, Brigham Young University (BYU), a private religious university founded in 1875 by the eponymous Mormon leader. 
BYU is frequently ranked one of the least gay-friendly universities in the United States, largely for its requirement that all students adhere to its strict honor code.
BYU's honor code requires students "live a chaste and virtuous life," including abstinence from sex outside of heterosexual marriage. Prior to 2020, all 'homosexual behavior' was prohibited, putting LGBTQ students at risk for punishment for something as innocuous as a same-sex hug.
Clearly, recent changes – including removal of punishment for 'homosexual behavior' – were not enough for Jeff Green, who says almost half of his donation to Equality Utah will be used to set up a scholarship fund for LGBTQ students who'd like to leave Brigham Young University.
A Strong Ally
While the church has yet to respond, Equality Utah is happy to have Jeff Green on their side. "[We are] grateful for Jeff's generosity and support," said Executive Director Troy Williams.
"In Utah, we have made enormous strides forward toward LGBTQ equality. Jeff's financial support will ensure that we will remain a prominent force in Utah politics for years to come."
Strides have been made on that front. From a bill that prohibits discrimination in housing and employment on the basis of sexual orientation to a ban on conversion therapy, LGBTQ advocates in Utah have celebrated big wins in recent years.
That's just the tip of the iceberg for Green. He says he'll be "personally engaged" to ensure further strides for LGBTQ equality happen in Utah, whether the Mormon Church wants that or not.
What is your reaction?