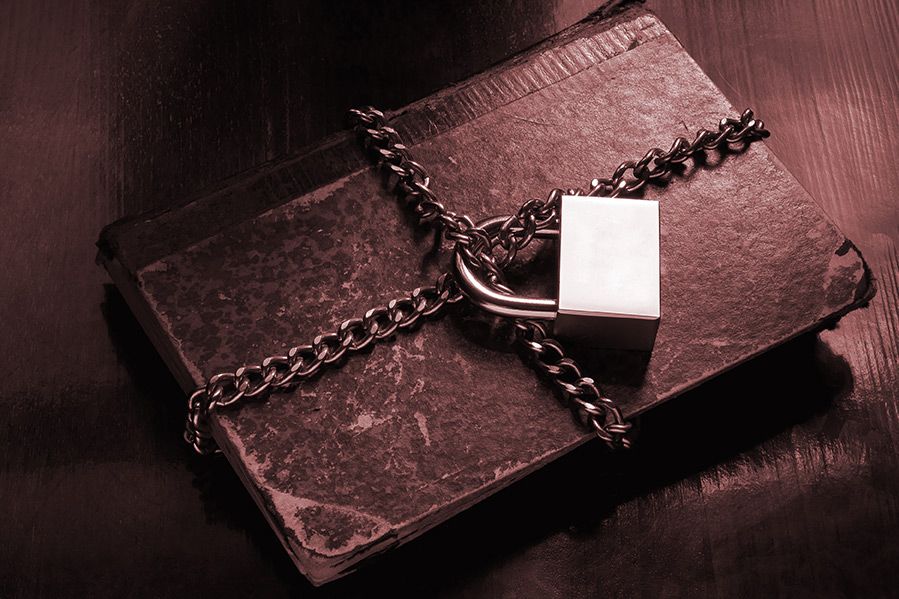 A Virginia library is in hot water after including the Holy Bible in a holiday display of frequently banned books, as irate parents objected to their holy religious text being displayed next to controversial books like Gender Queer: A Memoir.
The library says the display was merely meant to highlight books that are frequently challenged, but some parents thought the display – complete with rainbow-wearing gnomes – was mocking their faith. The display is already gone, but the drama over it isn't.
Banning Books for Jesus
According to administrators at the Dolley Madison Library in Fairfax, Virginia, the display was supposed to highlight the "freedom to read" whatever books you like, and to encourage reading during the extra free time many have this time of year. Noting that the display has already been taken down, Library Director Jessica Hudson stated that "it was not the intention of staff to create a display that could be construed as offensive."
But "outrageously offensive" is how local parent Stacy Langton viewed the display. "It was intentional, it was meant to be offensive."
"It's a dig on the parents who object to pornography and pedophilia-themed materials in the library, and it's a dig on Christians as a whole," she continued. "I think everybody knows where Jesus stands on pedophilia."
She's referencing the contents of two novels that shared the display with the Bible: Gender Queer: A Memoir, and Lawn Boy. Both books allegedly depict sexual situations between minors, but Fairfax County's own school board found that neither are obscene or pornographic in nature following a review of those two books earlier this year.
Within hours of the complaints, the library took the display down. 
Checking Out 
Although many agreed with Langton that the banned books display was inappropriate, some pushed back, arguing that the display is actually pro-Bible. After all, the display is merely showing commonly banned books... and arguing your freedom to read them. 
Many commenters pointed out the irony of attempting to ban a display that's about frequently banned books. One local community member lamented that "this used to be a community where people with different political perspectives could co-exist, and that is no longer happening."
Incidentally, Virginians just a few counties over made headlines recently for wanting not only to ban books they deem offensive, but literally to burn them.
Those objecting to the library's display say it's offensive to put the Bible in the same display with controversial books with LGBTQ themes that depict sexual situations with minors. Those in favor of the display say you're welcome to simply not read books with themes you don't like, but you have no right to keep those books out of the hands of others.
At the heart of the debate is how far we can take our objections to art we don't enjoy.
Is banning and burning books ever acceptable?