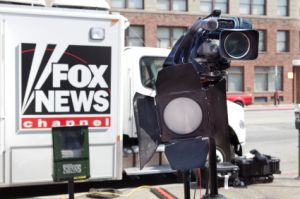 Imagine turning on the television set to watch the news only to hear a group of pundits unleash a scathing salvo of insults directed at your religion. Recently on the Fox News program Fox & Friends Sunday, Tucker Carlson, founder of The Daily Caller, delivered precisely such an attack against Wicca, criticizing the earth-centered religion for its use of witchcraft.
While the Universal Life Church Monastery supports the right to express one's beliefs, it also supports the right to free speech. The harm does not consist in a difference of opinion, but rather in propagating falsehoods and childish name-calling to influence public opinion of an entire group. Carlson's rant was triggered by the University of Missouri's decision to include Wicca in its "Holiday and Recommended Accommodations" guide, which provides students and faculty with an educational resource for religious holidays celebrated at the school. "The bad side of Wiccanism [sic] is that it's obviously a form of witchcraft," he said, adding that "the upside is you get a ton of holidays. Twenty percent of all holidays, as described by the University of Missouri, are Wiccan holidays. Twenty percent of all." Actually, this is not quite true. There are eight pagan holidays out of forty-seven in the list; by comparison, at least eleven of the forty-seven holidays are Christian. Moreover, what argument does Carlson provide to support his suggestion that witchcraft is evil? None; he simply takes it for granted.
The Fox & Friends Sunday panel discussion quickly transformed into a carnival of muddled facts and confused thinking. When the host, Anna Kooiman, complained that Christians were prohibited from saying "Merry Christmas" in the United States, co-host Clayton Morris interjected, "--but you get twenty holidays now if you're a Wiccan. I guess that's the one to go with, right? I mean, that's certainly the one. If you're going to pick one, go with the one with the most holidays." First, notice the already erroneous claim has suddenly jumped from twenty percent to twenty pagan holidays--it lists eight--and these eight do not even comprise twenty percent. Second, it is simply false that Christians are banned from saying "Merry Christmas" (and if eight pagan holidays are too many, surely eleven Christian holidays are an overabundance). Third, if the Fox & Friends Sunday panel really believes Wicca is eclipsing Christianity in prominence (which the school guide shows is not the case), why don't they start reviving obsolescent Christian holidays like Twelfth Night, Michaelmas, and Candlemas to Christians an even larger majority of holidays than it already enjoys?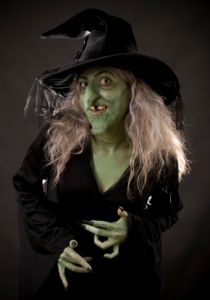 Carlson's onslaught didn't end there, though, but descended into a torrent of puerile, schoolyard-bully insults. About Samhain, the pagan holiday celebrating the dead, he says that "any religion whose most sacred day is Halloween, I just can't take seriously"--even though this holiday was replaced by the Christian All Hallows' Day, itself based on the pagan Roman holiday Lemuria, and is still celebrated by millions of Christians across North America. Perhaps the cherry on top, however, is Carlson's accusation that every Wiccan is "a compulsive Dungeons & Dragons player or is a middle-aged, twice-divorced older woman living in a rural area who works as a midwife." The gross and ridiculous stereotyping here is almost too absurd to bother remarking upon, except to point out that it represents the ranting of a vacuous and deluded persecutor who would spend his days slandering and maligning peaceful nature-worshippers in the name of Christianity.
To put it politely, Tucker Carlson and the rest of the Fox & Friends Sunday panel know frighteningly too little of their subject matter. Their accusations are factually erroneous, illogical, and misleading, their insults and insinuations, nothing more than attacks ad hominem, devoid of substantive evidence or sound reasoning. If they bothered to explore Wicca and other earth-centered religions, perhaps they would discover a peace-loving tradition of magic which reveres nature, not a blood-soaked, baby-sacrificing, devil-worshipping cult. But, then, this would require surmounting one's fear and prejudice. The ULC Monastery treasures members and perspectives from both these religions, but just as we were critical of some calling the Pope names, we also cannot tolerate the bile spilled by Carlson and friends in this case.
Source:
The Raw Story