For progressive Catholics, it was yet another resounding victory or so it seemed. The pope had issued a statement seeking even greater acceptance of gay people and remarried Catholics. Before the media fanfare had died down, though, conservative Catholics responded to the pope's statement with their own, reworked version at a recent synod, where they rejected the pontiff's proposal in favor of a more diluted one. Pope Francis may be relatively liberal, but he presides over a conservative majority, and progress toward true equality requires brave leaders taking ever bolder steps in dismantling centuries of dogma.
Church Shifts Gears on Gay People Slightly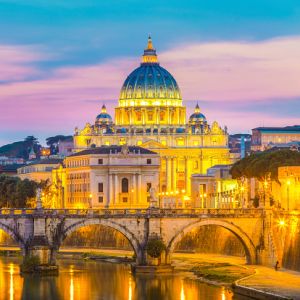 The synod, held in Vatican City, was focused on family issues, specifically "Pastoral Challenges to the Family in the Context of Evangelization". Although issues such as polygamy, arranged marriages, and remarriage after divorce were among the topics of discussion, perhaps the most controversial topic was that of gay people and same-sex marriage. The pope's original wording went further than any pope in history had gone before: the document stated that gay people "need to be welcomed and accompanied with patience and delicacy" and that they "have gifts and qualities to offer to the Christian community". The pope's draft also called for Communion for divorced and remarried Catholics.
But the pope's liberal wording so suggestive of the notion that homosexuality and divorce might not, in fact, be sinful incited a swift backlash from conservative bishops. Both the proposal concerning divorced people and that concerning gay people were rejected by the necessary two-thirds majority of bishops attending the synod. The pontiff's bolder original wording was swiftly revised, and his original message of acceptance became diluted in favor of a more moderate approach. Rather than "welcoming" gays and acknowledging their "gifts", the revised document suggested "providing" for them and offering them "support" presumably support in abandoning their sexual orientation, which is still regarded as a sin.
Being 'Surprised by God'
Pope Francis's rejected proposal reflects a growing ideological rift in the Catholic hierarchy concerning family and sexual relationships. "That's not what the Catholic church is about enabling sin", said Father Allan MacDonald of St. Joseph Catholic Church in Macon, Georgia, adding that the Church is "here to help people experience conversion and forgiveness and a new life".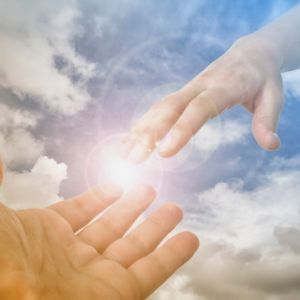 The pope himself expressed satisfaction over the discussion being raised, telling his bishops he would have been concerned if "everyone had been in agreement or silent in a false and acquiescent peace" but he also warned against "hostile inflexibility, that is, wanting to close oneself within the written word, and not allowing oneself to be surprised by God".
At the heart of the Church's resistance to accepting gay and divorced people is the assumption that a thing is right because it is traditional. Conservative Catholics like many of those bishops who rejected Francis's suggestions believe that Church teaching was correct from the beginning and must not be changed or the church will stray. But we know that a thing is not right just because it is traditional; it is right because it serves people, and resistance to accepting gay people does not serve people it hinders their happiness. The Church not only needs to adopt a more empathetic attitude toward gay and divorced people; it also needs to embrace the psychiatric literature affirming the healthy nature of same-sex relationships, and of ending relationships (gay or straight) which are not healthy in favor of cultivating new ones.
Many Catholics appreciate the new direction Pope Francis is taking the Church, but even he has fallen short of an outright embrace of gay people, divorced people, and women's rights. Give us your thoughts. Do you think the Church will ever overcome its fixation on tradition and, as His Holiness himself said, allow itself to "be surprised by God"?
Sources:
BBC World News
Newsweek
WMAZ