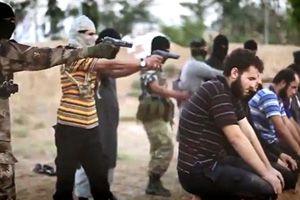 A recent ISIS video begins with a group of men as they come into focus, beating on the door of a Syrian policeman's home at midnight. He answers and is grabbed, shackled, and blindfolded with a bag over his face. He is dragged into his bedroom where the executioner of ISIS pulls out a razor-edged knife and saws off the Syrian cop's head.
In the past months, ISIS has severed the heads of journalists, aid workers, minority groups, and lined up soldiers in a pit just as Adolf Hitler did 70 years ago. This is just the latest in a string of religious extremists who justify their bloody violence through the Muslim faith. The Quran calls on believers to"s_****_lay the idolaters wherever ye find them, arrest them, besiege them, and lie in ambush everywhere for them. Make war on the unbelievers and the hypocrites_****!_ ** Hell shall be their home, an evil fate*\*,**" [Quran, 9:5].
Ever since September 11th, 2001, Americans have been on high alert against Muslim crazies who would seek to eradicate anyone who does not subscribe to their brand of religion. It may not be P.C. to say, but many of us at some level view them as appeasing a blood-thirsty deity.
The Gods of Gore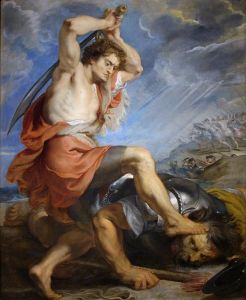 Beheading and killing is not isolated to the Islamic faith. Condemn them as we might, they are not the undisputed champions of spilling blood. In his book, Where God Was Born, Bruce Feiler writes that "Jews and Christians who smugly console themselves that Islam is the only violent religion are willfully ignoring their past. Nowhere is the struggle between faith and violence described more vividly, and with more stomach-turning details of ruthlessness, than in the Hebrew Bible." We find that more than one hundred passages of Judeo-Christian holy texts contain divine commands to murder the non-believers.
Christian Beheadings
Judges 7:25 And they took two princes of the Midianites, Oreb and Zeeb and brought the heads of Oreb and Zeeb to Gideon

1st Samuel 17:57 And as David returned from the slaughter of the Philistine [he] brought the head of the Philistine in his hand.

2nd Samuel 4:7-8 And they smote him, and slew him, and beheaded him, and took his head

2nd Kings 10:7-8 [T]hey took the king's sons, and slew seventy persons, and put their heads in baskets
This is by no means a comprehensive list, and sometimes God wants more than just the heads of his victims. Consider the Book of 1st Samuel, when God instructs King Saul to attack the Amalekites, "and utterly destroy all that they have, and do not spare them, but kill both man_**** _and woman, infant and nursing child, ox and sheep, camel and donkey." Of course, much of this is conveniently swept under the rug. "Kill the bastards and lay waste to their lands" doesn't make for a nice Christmas song compared to "peace on Earth and good will toward men."
A History of Violence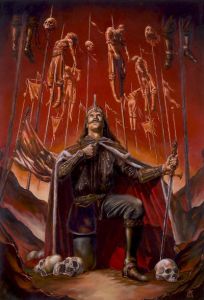 It is not just the holy texts themselves that provide examples of religion-based killing and taking of lands. These beliefs have inspired similar actions throughout history. In the Middle Ages the Catholic Church sanctioned a holy war, the Christian name for a jihad, to capture Jerusalem from the Islamic forces that had taken it over.
One famous Christian crusader known as Vlad Dracula (which means "Son of the Dragon" and yes, that Dracula) was infamous for his cruelty. His calling card was the forest of spikes, each stuck through a mangled body, that he left in his wake all in the name of God. This earned him the nickname of "the impaler".
In more modern times, notions of Manifest Destiny compelled settlers to kill and take the lands of American Indians, believing it to be their God-given right. Indian scalps were also ripped from their heads in bloody takeover ordained by Puritanical believers. Blankets infested with small pox were handed to the Indians in a diabolical conspiracy to eradicate their people.
Even today, abortion clinics are being bombed and doctors killed in the name "pro-life".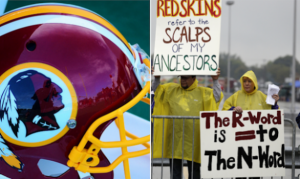 ISIS, Al Qaeda, and the African group,Boko Haram, are the religious fanatics wreaking chaos throughout the world today, in the tradition of the Israelites, the Crusaders, and the American settlers that came before them. Does this history of righteous violence in any way excuse our inhumanity? Certainly not. But it does give some perspective on how most religions can be perverted by some in an attempt to glorify their personal murderous natures as being part of a so-called divine purpose.
Looking Within
Holy texts of course are not merely tales of death. In some passages, the Quran explicitly condemns religious aggression and the killing of civilians. It also makes the distinction between jihad (legal warfare with the proper rules of engagement) and irjaf (terrorism). Many Muslim scholars have publicly spoken out against the actions of ISIS, refuting their call to arms line by line.
The teachings of Jesus often focus on forgiveness, with well-known passages calling for those that are wronged to "turn the other cheek" and "let he who is without sin cast the first stone."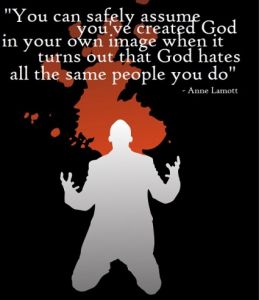 Believers read both these parts along with the violent counterparts and decide how their religion compels them to act. Many internalize the conflicts; instead of wiping out the enemy, they chose to wipe out their own sins. Instead of judging others, they judge their own actions.
The Universal Life Church Monastery emphasizes this internal struggle. Our mantra, "do that which is right" means your beliefs should not be used to harm others. If man can find proof in the universe that one or all of the divinities to whom we pay homage actually exists, and is an active force affecting our behavior, that force would be a protector, not a demon who commands death and destruction. We will reclaim the term divine to refer to that which inspires awe and goodness, but will the bloodlust of "heaven" ever end? Perhaps we will continue to shed blood until we realize that we are all alone and still children of the same universe.