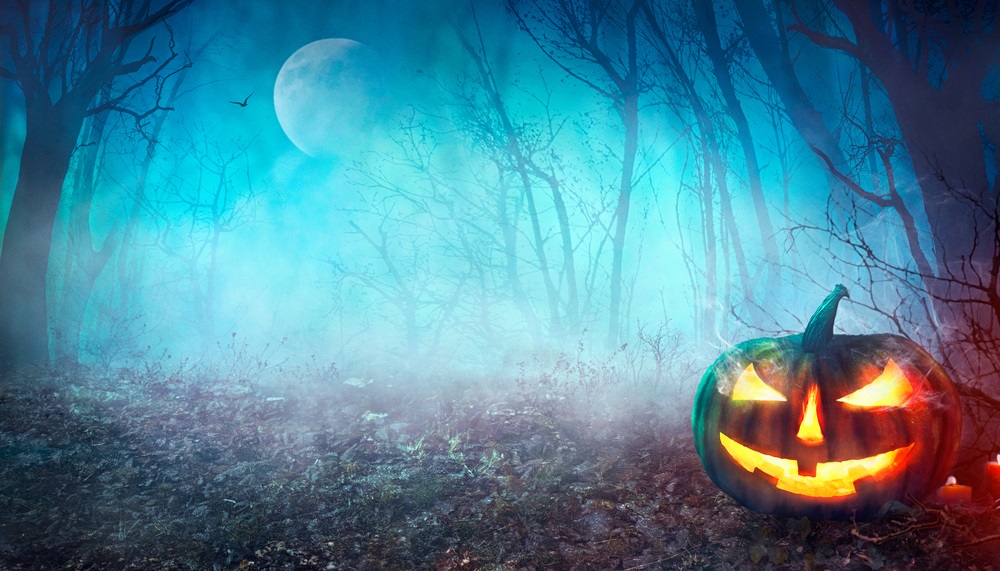 ---
It's October, which means that almost anywhere you go, you'll see signs of Halloween. From spooky decorations around the neighborhood, to carved pumpkins adorning front porches, to giant bags of candy piled high in supermarket aisles, it's impossible to miss the festivities which culminate on October 31st. But why do we celebrate this holiday in the first place? What is Halloween? How did it begin? Curiously enough, most people can't answer that question.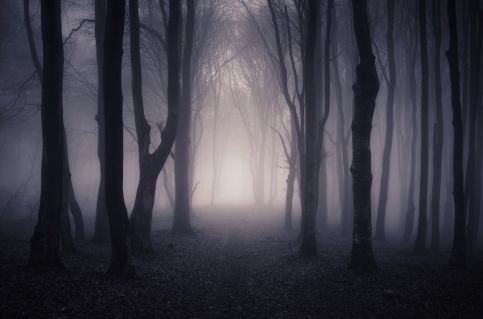 Ancient Roots
The origins of Halloween date back centuries, to pagan and Celtic peoples living in Britain and ancient Ireland prior to the spread of Christianity. In Celtic tradition, the 31st of October marks a holiday known as "Samhain." Celebrating the end of the harvest season and the onset of the dark portion of the year, Samhain (typically pronounced "Sow-In") was ushered in with giant feasts and bonfires that burned late into the night.
Samhain also represented a time when the doors between the human world and the spirit world were thought to be the most open. This cast a far more sinister shadow on the autumnal festival, as many believed ghosts, witches, goblins, black cats and demons were roaming about.
Observers used this time to send messages to the supernatural powers who were believed to control the levers of nature. Some cast spells in favor of specific outcomes. It was also believed to be the only day one could invoke the devil's help to such ends.
But it wasn't all sinister Samhain became seen as an ideal time for marriage, luck, health, even death. People also left offerings of food and drink outside for the visiting spirits and fairies, an invitation for the ghosts of dead family members to join them at the feast table.
Saints Go Marching
However, the complexion of October 31st changed dramatically as Western Christianity gained a foothold in the area.
In the eighth century, Pope Gregory III designated November 1st as All Saints' Day. The night of October 31st, then, became known as All Hallows' Eve. This was later shortened to "Halloween" ("hallow" means saint, or holy person, and "een" is a contraction of "eve", or the evening before).
His reasons for choosing this specific date have been the subject of widespread speculation, but some scholars believe it was a direct attempt to undermine Celtic traditions and win more people over to the Christian faith. As Christianity became the dominant religion in the region, Samhain and its Celtic observers were increasingly pushed into the shadows.
A Commercialized Resurgence
Curiously, early Americans (many of Puritan faith) refused to recognize Halloween because it was viewed primarily as a Catholic holiday. In fact, it only began to gain traction in the U.S. around the turn of the 20th century when millions of Irish immigrants migrated to the United States, bringing with them a strong tradition of celebrating Halloween.
Since then, Halloween has evolved into the event we recognize today: a largely secular holiday that has become highly commercialized. Far from its spiritual roots, Halloween is now primarily a light-hearted affair full of fun costumes, tasty treats, and spooky decorations.
But that doesn't mean Halloween is totally devoid of meaning. There's a fascinating history behind the ever-popular Jack O' Lantern, for example. And some conservative Christians still bristle at Halloween, convinced it's the work of the devil in action.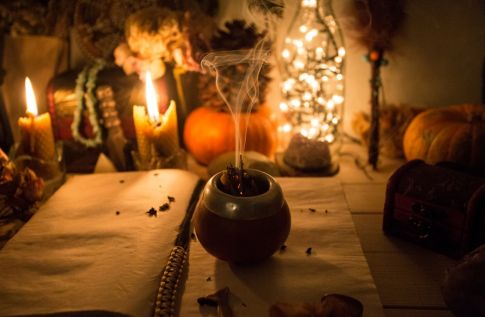 Samhain Today
Despite its commercialization, you can make the argument that Halloween helps to bring some levity to the idea that our long-gone ancestors are visiting us, and perhaps there is value in that.
However, it's also important to note that Samhain is not a dormant holiday of the past it is still widely celebrated in pagan and Wiccan communities today. Participants view it as a serious holiday to be treated with reverence and respect. In their belief system, Samhain is a solemn spiritual event not a light-hearted affair.
So, for those who will be celebrating Halloween this year, perhaps take a moment to recognize the deep roots of this curious cultural tradition we've adapted. Moreover, be respectful to others you meet you never know if they might view the day through a slightly different lens.