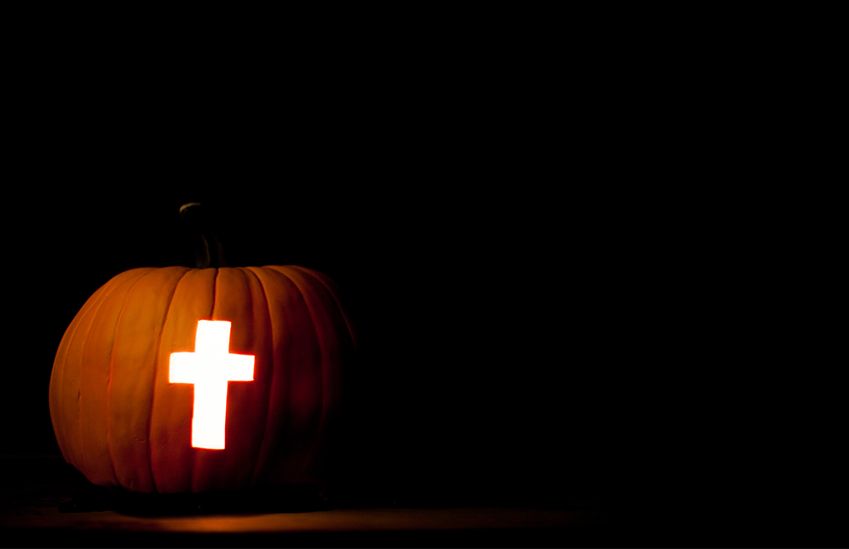 ---
The 22-year-old supermodel wife of Justin Beiber is defending her love of Halloween after her Instagram followers questioned how she can reconcile her love of the spooky holiday with her faith in God.
Hailey Bieber (née Baldwin) recently asked her 23 million fans to help her brainstorm Halloween costume ideas. As she considered fun options like Catwoman or Bride of Chucky, her followers labeled her a 'FAKE CHRISTIAN' for even mentioning the upcoming holiday. And while Mrs. Bieber has tried to contrast the "real, funny goofy side" she displays on Instagram with a more pious desire to "represent Jesus" within the modeling industry, that one little comment has since resurrected the age-old debate as to whether celebrating an ancient pagan holiday associated with occult practices and ghastly imagery makes you any less of a Jesus lover.
Should Christians really celebrate Halloween?
Would God Approve?
It may help to understand that Halloween is a holiday with pagan origins.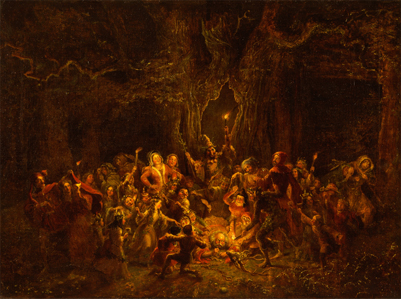 Today, Halloween is almost entirely secular, divorced from its pagan origins. But for those wondering just what the big deal is between Christians and Halloween, the late evangelist Billy Graham's website sheds some light. "For some people, this holiday is a time for dress-up and candy; it is an opportunity for fun," begins the explanation. "Others express concern for their children's safety or for the emphasis that is often made on violence or horror at this time of year they are aware that some groups celebrate Halloween as a tribute to Satan."
There's also the concern that some use Halloween as an excuse to let their worst impulses loose. Some kids engage in criminal mischief, some adults drink too much, and everyone probably eats a little too much candy. And some Christians might turn their nose up at the horror movies many watch during October, many of which are focused on occult figures like ghosts or demons.
However, Graham goes on to point out that as the precursor to "All Saints' Day", Halloween is also tied to Martin Luther and the Reformation, and can therefore also be celebrated by Christians as a tribute to religious freedom.
Graham's website also suggests that, for those Christians that are truly struggling, dressing you or your children as positive role models from films or comics - or even Bible heroes - might be a good compromise. Or, they say, accept it as an opportunity to evangelize about Christ's love to the scores of candy-seeking children coming to your door.
Harmless Fun or Demonic Corruption?
But before you follow Graham's advice to ditch the regular ghoulish costumes and provide Gospel tracts to doorbell-ringing children, remember that dressing up on Halloween as Mrs. Bieber was all but crucified for on social media is no less Christian than taking your kids to the mall to see Santa Claus or the Easter Bunny. Neither has much to do with Christianity in the first place.
We're lucky enough to live in a country where the separation of church and state means that otherwise harmless secular holidays (even those steeped in ancient pagan traditions) don't have to be forsaken.
Perhaps it's best not to overthink what has essentially turned into a costume party for children throughout the years. After all, there are plenty of wholesome activities families can partake in together this Halloween season: Carving jack-o-lanterns, roasting the seeds, hanging orange lights around the house, even dressing up in matching costumes.
Ultimately, Christians may want to consider embracing the community aspect of Halloween and love thy trick-or-treating neighbor by supplying lots of good candy.