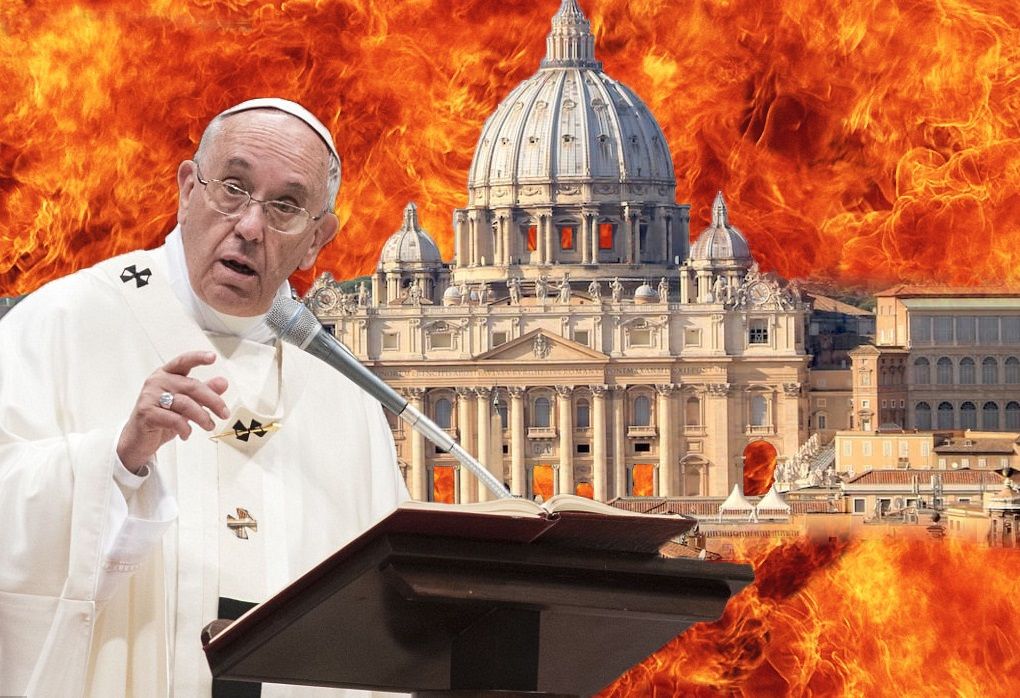 ---
An Italian journalist set the media world ablaze last week when he reported that Pope Francis personally told him that "hell does not exist" during a private meeting.
Scrambling, the Vatican press office quickly refuted reports that the pope denies one of the main tenets of the Catholic faith eternal damnation. They insist the published transcript was not "a faithful transcription of the Holy Father's words." However, they did confirm that Pope Francis met with journalist Eugenio Scalfari an avowed atheist who has a close personal relationship with the pontiff.
Despite the Vatican's effort to set the record straight, this eye-raising report has succeeded in sowing confusion and turmoil throughout the Catholic world.
What Did the Transcript Say, Exactly?
Scalfari's transcript quoted Pope Francis as saying that the souls of repentant sinners obtain the forgiveness of God, but that bad souls are not punished. "Those who do not repent and cannot therefore be forgiven disappear. There is no hell, there is the disappearance of sinful souls," Francis reportedly said.
This statement directly contradicts traditional Catholic teachings regarding the afterlife. Followers well-versed in the Catechism of the Catholic Church wonder what the pope would think of the following passage:
"Immediately after death the souls of those who die in a state of mortal sin descend into hell, where they suffer the punishments of hell, 'eternal fire.' The chief punishment of hell is eternal separation from God, in whom alone man can possess the life and happiness for which he was created and for which he longs" (1035).
Critics Lash Out
Some prominent Catholic voices many of whom already disapprove of the progressive-minded pope immediately jumped on the reports, raising serious concerns about Francis' ability to lead the church.
Most notable among these voices was Pat Buchanan, who penned an editorial accusing the pontiff of "contradicting 2,000 years of Catholic doctrine" and went as far as to say that if the reports were true, "questions would arise as to whether Francis is a true pope."
"What did Christ die on the cross to save us from?" Buchanan wrote. "If Francis made such a statement, it would be rank heresy."
Pope's Defenders Respond
Not everyone was thrilled to see the pontiff's name raked through the mud. The National Catholic Reporter insisted that "something doesn't smell right" about the transcript and claims the pope "clearly believes in hell."
Eager to defend the Holy Father from what he considered a gross mischaracterization of well-publicized beliefs, the Catholic publication Crux pointed out that Francis "actually talks about Hell more frequently that any pope in recent memory, and he has never left any doubt that he regards it as a real possibility for one's eternal destiny."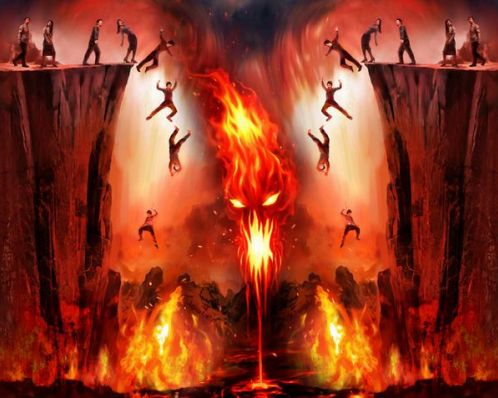 So, Is Hell a Real Place?
Talk about an impossible question. Most people probably have a concept of hell in their minds, but how could one know for sure that it's real unless they've been a visitor? Plus, different religions have vastly different interpretations of hell who's to say which one is correct?
The Catholic church teaches that hell is a terrible place filled with fire and brimstone where bad souls are forever condemned as punishment for their sins. Other Christian denominations offer a slightly softer version, but the concept of finality remains consistent.
Jewish hell is interpreted as fairly unpleasant, but your stay there is usually temporary. After a period of atonement in purgatory, souls may ascend to the Garden of Eden.
Islamic hell is described as a universally tortuous and evil resting place, while Hindu hell appears far more specialized, with various levels of punishment depending on the crime.
Buddhist hell (if you can even call it that) is by far the most forgiving: the soul exists in an intermediate state known as Bardo for 49 days, at which point it's either straight to Nirvana or a second chance at life.
Final Thoughts
Almost universally, the major religions teach that hell is a nasty place which can be avoided by acting virtuously while on Earth. While people of faith draw motivation from this idea, cynics characterize such teachings as useful tools for controlling people an intimidating scare tactic meant to keep followers in line. "Act how we tell you to, or you'll suffer for eternity!"
There's no way to know exactly what Pope Francis believes, but if he indeed doubts the existence of hell, that would be a historic break from Catholic tradition. It would also undermine centuries of religious teachings regarding human behavior and the consequences which may stem from it.
What do you think? Is hell an eventuality worth fearing, or merely the product of human imagination meant to scare unwitting followers into doing good?