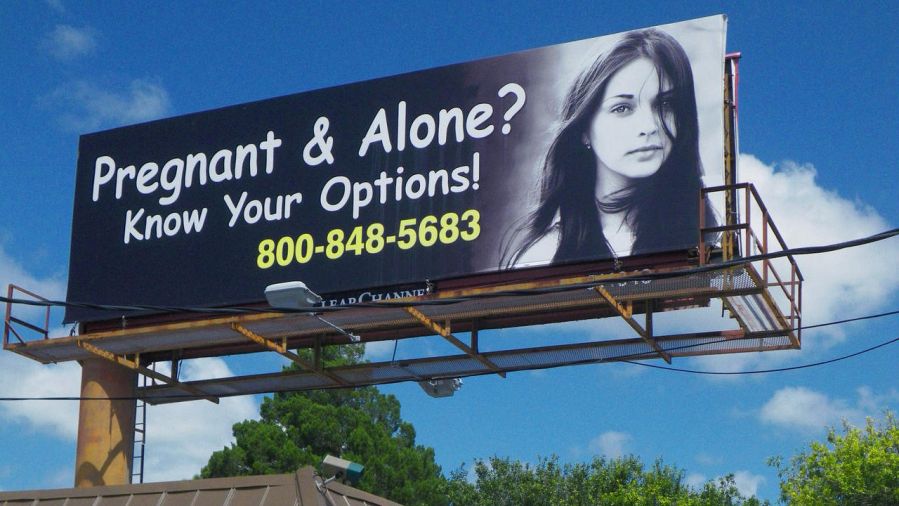 ---
The Supreme Court has granted controversial "crisis pregnancy centers" new freedom to operate without mandatory disclaimers about their views on abortion.
These pregnancy centers many of which are run by religious organizations frequently pose as medical clinics, though they don't offer medical advice. Instead, their aim is to get women in the door and persuade them not to get abortions.
In a 5-4 decision, the Supreme Court ruled that a California law which sought to prevent these anti-abortion centers from masquerading as legitimate women's health clinics violated their First Amendment rights and was therefore unconstitutional.
Centers for Treatment, or Deception?
Roughly 2,700 pregnancy centers have popped up across the country in recent years, eventually outnumbering clinics that provide abortions by three to one.
They might seem innocuous at first, but concerning details began to emerge that these religiously-motivated pregnancy centers were employing deceptive practices to lure women into their facilities. First of all, many use confusing names such as "Pregnancy Care Center" or "Center for Pregnancy Choices" which mimic those used by actual medical clinics.
Once women are inside, employees pose as medical professionals complete with white lab coats and surgical scrubs but they offer no viable alternatives aside from carrying unwanted pregnancies to term. They also routinely fail to inform women about free pregnancy-related services available elsewhere from prenatal and delivery care, to birth control, to abortion services.
To make matters worse, these "professionals" provide verifiably false information - such as abortion being linked to breast cancer and other health problems. They also lecture women and make every attempt to shame them into keeping the child whether they are prepared to care for it or not.
California Fights Back
When California legislators were presented with this evidence back in 2015, they passed a law called the Reproductive FACT Act to combat such predatory behavior.
The law required "crisis pregnancy centers" to disclose to their clients, both in writing and throughout their advertisements, that they refused to offer medical services such as abortions. They were also required to provide references for other organizations that do offer such services.
But anti-abortion organizations viewed the law as harsh and authoritarian arguing it was essentially a mandate from the government that dictated what they were and were not allowed to say. They were ecstatic when the nation's highest court agreed with them.
Strong Reactions
Unsurprisingly, reactions to the ruling were passionate on both sides. "One vote made all the difference today, and it could also be the only thing between upholding Roe v. Wade or outlawing legal abortion in America," declared NARAL Pro-Choice America President Ilyse Hogue. "Fake women's health centers, with the rest of the well-funded and well-connected anti-choice movement, have been working towards this moment for decades."
Pro-life activists who saw the law as unconstitutional, meanwhile, praised the Supreme Court for allowing these pregnancy centers to deliver a firm Christian message unimpeded by restrictive laws. Penny Nance, CEO of Concerned Women for America, wrote:
"To be clear, this case was not about abortion. Malicious abortion politics definitely were the motivation behind it, but the case centered on the inappropriate mandate of the state compelling pro-life clinics to promote abortion in violation of their consciences. The case was about forced speech."
What Does It Mean Moving Forward?
In defending free speech, the Supreme Court has inadvertently signed off on the highly-suspect practice of luring unsuspecting women into facilities purposely designed to confuse and deceive.
A good argument, it's often said, should be able to stand on its own merits. If their side really is right, pro-life groups shouldn't have to rely on deception to get their way. Why not just present your case and let women decide?
And from a faith perspective, religion certainly has its place in this debate. However, it only seems fair that women be granted the right to know whether the "health worker" trying to talk them out of an abortion truly has their best medical interests in mind, or is simply doing God's work consequences be damned.
Your thoughts?