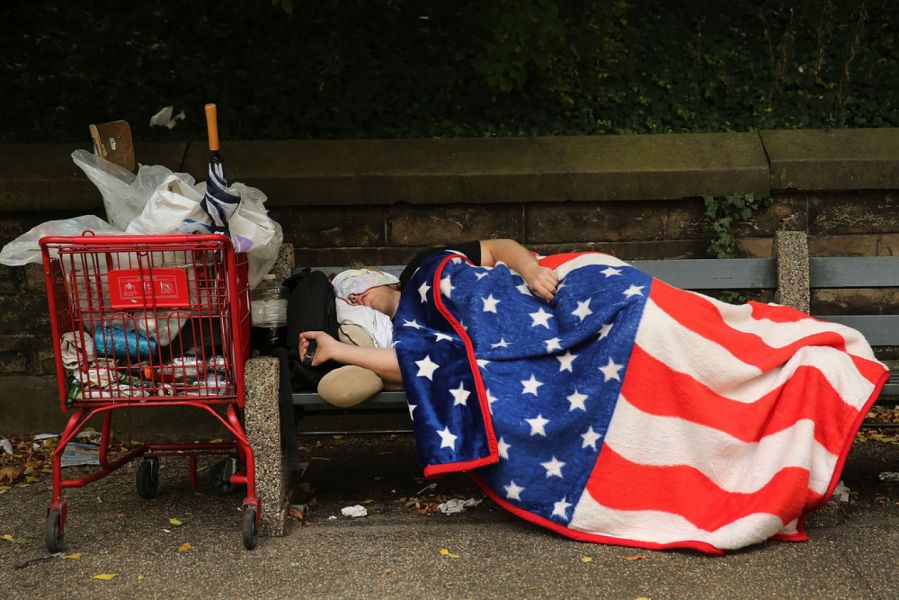 ---
A recent study performed by the Kaiser Foundation and the Washington Post found that religion was a significant factor in how Americans perceive poverty. The study asked 1,686 different adults in the US the answer to answer a simple question:
"Which is generally more often to blame if a person is poor: lack of effort on their own part, or difficult circumstances beyond their control?"
The results showed that Christians (and white evangelical Christians especially), were far more likely than non-Christians to blame poverty on the failings of the individual, and not their circumstances.
46 percent of Christians surveyed said that poverty stems from a lack of effort. For white evangelicals, that number rose to 53 percent. In contrast, over 65 percent of atheists said that circumstances were to blame. Just 31 percent thought it was a lack of effort.
Are Poor People Really Just Lazy?
It's certainly a convenient explanation. Far easier to write off poor and struggling people as lazy bums than it is to accept that larger forces might be at work issues that might require tough solutions. Seeing poverty as an individual problem allows us to ignore it outright: "Why should I do anything to help? It's that person's own fault, anyway."
But just because it's the easy road, doesn't necessarily mean it's the right one. Whatever happened to "love thy neighbor"? After all, Jesus said "blessed are you who are poor, for yours is the kingdom of God." Jesus dedicated himself to helping the poor escape their miserable circumstances. Apparently, today's Christians don't share that same compassionate energy.
Why Do Christians See It This Way?
It's hard to say for sure, but Biblical interpretation provides a possible answer. Albert Mohler, president of Southern Baptist Theological Seminary, explains:
"There's a strong Christian impulse to understand poverty as deeply rooted in morality often, as the Bible makes clear, in unwillingness to work, in bad financial decisions or in broken family structures."
Mohler continues: "The Christian worldview is saying that all poverty is due to sin, though that doesn't necessarily mean the sin of the person in poverty. In the Garden of Eden, there would have been no poverty. In a fallen world, there is poverty."
Could Wealth Be to Blame?
But that's just one interpretation. Another potential explanation revolves around socio-economic structures.
A study in 2015 found that 55% of the total world wealth is held by Christians, as compared to 34% by atheists and agnostics, with the next richest religious group being Muslims at 6%.
This stark difference in terms of relative wealth could contribute to a large subset of Christians having never had to deal with many of the circumstances that could contribute to poverty. As a result, this might lead them to assume being poor is the result of individuals failings.
What are your thoughts? Why do Christians tend to conflate poverty with laziness?