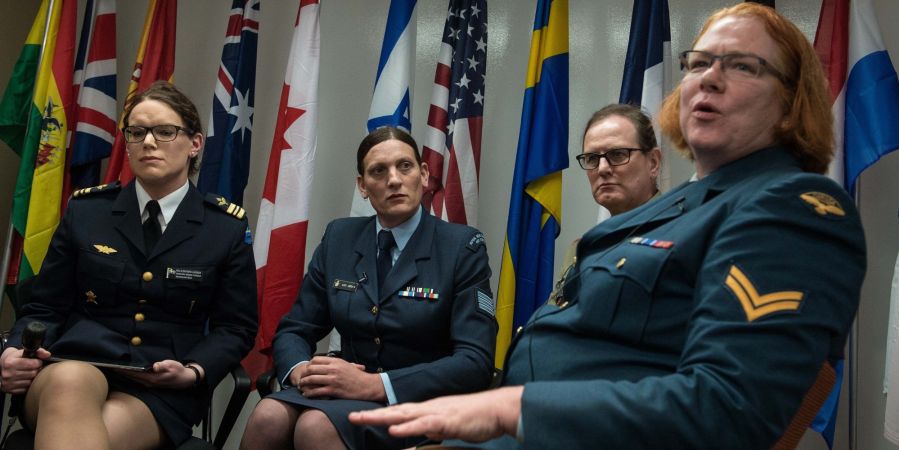 ---
The recent decision by President Trump to ban all transgender people from the military caused quite the stir. Social media immediately lit up with passionate responses on both sides of the issue. Supporters of the ban were thrilled that the president made such a strong statement rejecting the so-called "transgender agenda." On the other end of the spectrum, critics pointed to the move as just another example of the White House seeking to restrict the rights and freedoms of LGBT individuals.
In the wake of the announcement, prominent religious leaders voiced opinions ranging from enthusiastic support to bitter outrage.
Religious Reactions
Among those backing the president's move were numerous Christian groups. Here's Tony Perkins, president of Family Research Council:
"I applaud President Trump for keeping his promise to return to military priorities and not continue the social experimentation of the Obama era that has crippled our nation's military."
Tim Wildmon, president of the American Family Association also weighed in:
"AFA applauds President Trump for his courageous decision to end the usage of our military for social engineering and political correctness. American families deserve a military that is focused solely on readiness and national defense."
But the transgender ban was met with plenty of criticism, too. Jonathan Greenblatt, CEO of the Anti-Defamation League, offered a cutting rebuke of the policy:
"It's a sad day when the President of the United States declares that transgender Americans are unwelcome in the United States military. This policy is deeply objectionable it devalues individual Americans and is blatantly discriminatory. We'll fight against this unpatriotic ban of transgender troops. We cannot let bigotry stop Americans from serving their country."
Prominent Jesuit priest James Martin shared a statement of support for the transgender community:



Transgender people are beloved children of God, seeking their way to union with God, and to self-understanding, just like all of us are.


James Martin, SJ (@JamesMartinSJ) July 26, 2017
Impact of Transgender Ban
Opinion aside, what impact will this policy have? Well, it's hard to say for sure. Official estimates put the number of transgender people currently serving in the military at anywhere between 1,600 and 15,000. If the president's wishes are carried out, all of them would be forced to leave the armed forces and find employment elsewhere.
Critics say that given their relatively small number (compared to 1.3 million military members in total), it makes no financial sense to boot transgender folks. One of the factors Trump cited in his reasoning to enact the ban was "tremendous medicals costs" incurred by transgender service members.
However, opponents quickly pointed out that the cost increase for transgender medical care would be just $8 million or 0.0014 percent of the total military budget. Based on the cost of training new troops alone, it would be cheaper to let transgender people stay on in the service.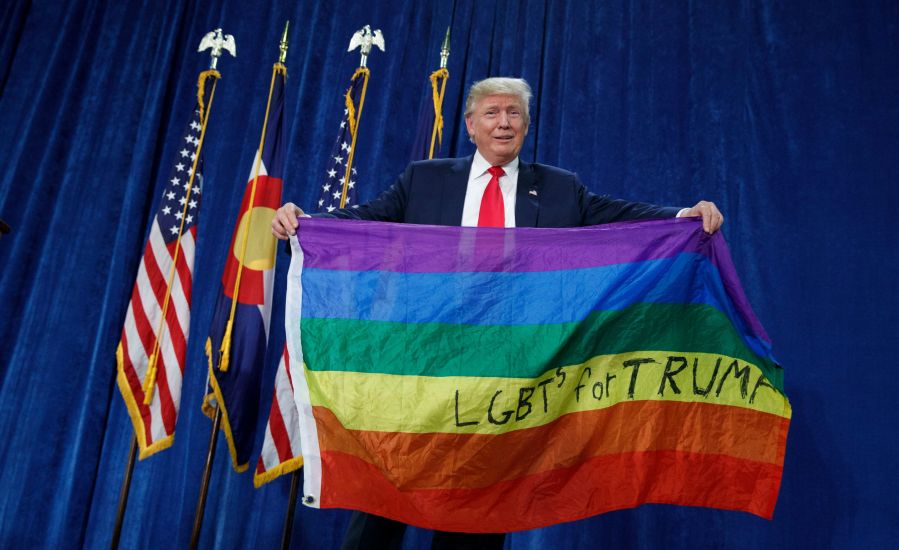 From A Soldier's Standpoint
In the wake of policy announcement, scores of former transgender military members have come forward to express their dismay. They say they're just as qualified as anyone else to protect the country, regardless of what may or may not be between their legs.
So, what do current military members think about transgender people serving openly in their midst? A recent poll conducted by the Institute for Veterans and Military Families asked just that, and the answers were revealing. 47 percent nearly half believed that it would have little effect on their unit's readiness for combat. 41 percent thought it would have a negative effect, while 12 percent believed the impact of transgender service members would be positive.
Based on all of this information, critics insist that the intention of the ban was never to boost military safety, but instead to appease Christian and conservative groups who have an inherent disapproval of transgender people.

Do you think that's true? Is the ban really about improving the military, or is it a veiled attempt to roll back transgender rights?