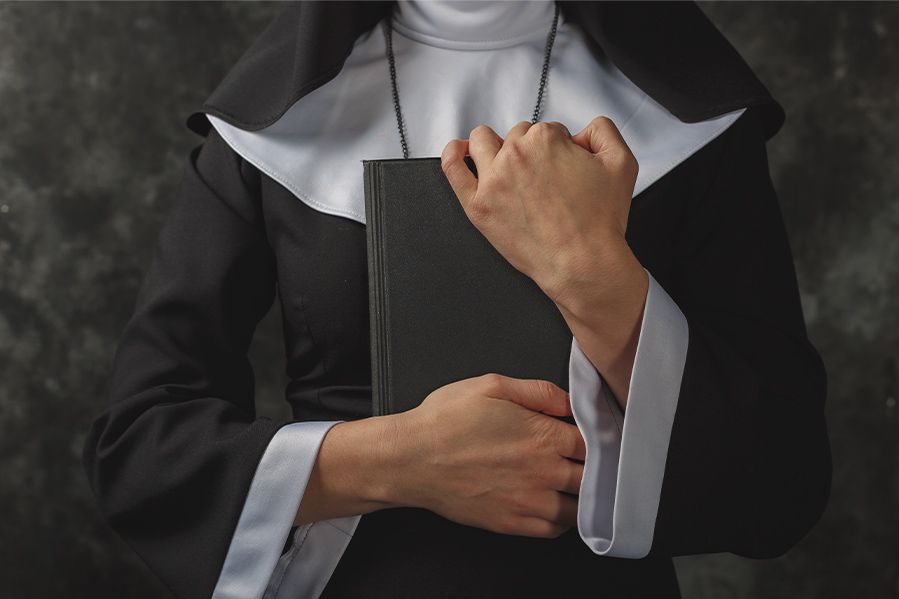 ---
For numerous progressive churches and denominations, allowing female pastors is an obvious step toward equality and inclusion. But not so for many traditionally-inclined faith groups. Their view -- stemming from a particular interpretation of biblical teachings -- is that women can never become clergy members, as only men are capable of performing the role.
Of all the pressing issues facing religious groups today, it's of no surprise that this topic hasn't received the wave of public attention that, say, clergy abuse has. But every once in a while, something (or someone) reignites the debate.
Traditionalists Push Back
Enter Seth Dunn, a theologian, host of a religious podcast, and Twitter user who generated a storm of controversy online after he decided to hit "send" on a particularly fiery tweet comparing female pastors to abusive priests:
Unsurprisingly, the overall reaction to Dunn's tweet was... less than positive. For some, it was a clear example of Christian bigotry in action. Critics alleged that it was typical of a religious conservative to focus more attention on shutting women out of leadership positions than on keeping children safe from abusers.
But even many of Dunn's fellow Christians expressed disappointment and called him out for making such an extreme and unproductive statement. Specifically, his detractors implored Dunn to consider how his words failed to align with basic Christian principles -- and how they would be received by victims of clergy abuse.
"Because The Bible Says So"
Not one to back down from a challenge, Dunn quickly doubled down on his claims. Saying women shouldn't be pastors is simply an extension of biblical teachings, he asserted. As for his critics, apparently they're just misguided anti-theist keyboard warriors.
And in case that wasn't clear enough, he sent out one more message to really drive the point home:
Changing Times
For centuries, the position of clergy was reserved exclusively for men. The rules were pretty simple: men were expected to lead, and women to follow.
However, things finally began to change in recent decades as society's views on gender roles evolved and women were given more opportunities to hold leadership positions. Certain forward-thinking denominations decided that excluding women from becoming clergy members was a silly policy, and began welcoming them with open arms.
Here's a statistic that stands out: in 1960, just 2.3% of clergy in the U.S. were women. In 2016, that number was 20.7%.
But despite this progress, women are still vastly outnumbered by men in church leadership positions. And unlike, say, the demographic makeup on an oil rig, that discrepancy can't be explained by other factors like career interests or physical ability. Some denominations simply refuse to allow women to become pastors or enter leadership roles - regardless of how interested they might be in the position.
And let's not even get started on how women who've been victims of domestic violence are treated by some mainstream religions.
Why Do Some Churches Exclude Women?
Would letting women take on more responsibility really cause irreparable damage to the church? In the minds of some, the answer is a definitive "yes."
As religious thinkers like Seth Dunn demonstrate, this resistance to allowing female clergy is so steadfast that women in cassocks are considered just as much of a threat as abusive priests.
If you're having trouble squaring that logic, you're not alone.
What does the future hold? Are faith groups justified in adhering to strict biblical interpretations regarding gender roles in the church, or should they instead look to change with the times?