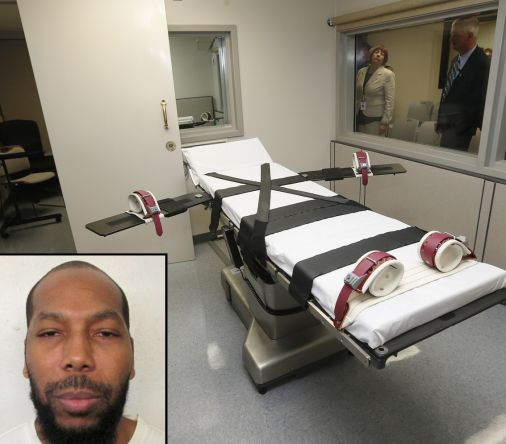 ---
The execution of a Muslim inmate on Death Row has revived a debate about religious freedom protections including how far and to whom they should extend.
Domineque Ray was scheduled for lethal injection in an Alabama prison after spending 20 years on death row for the rape and murder of a 15-year-old girl in 1995. When time came for his execution, Ray requested that his imam and spiritual adviser be allowed to administer his last rites.
Our God or No God
The prison promptly denied his request, citing security concerns. They insisted his last rites would be performed by the resident Christian chaplain or not at all. Ray appealed the decision and received a temporary stay of execution while the courts considered his case. It eventually ended up on the Supreme Court docket, where the justices ruled 5-4 that the prison was not constitutionally obligated to provide an inmate with a religious official of his own faith.
However, the dissenting justices were clearly unhappy with the result. Justice Elena Kagan composed a scathing dissent, calling the decision "profoundly wrong" and declaring it a blatant violation of religious freedom enshrined in the Constitution. "The clearest command of the Establishment Clause" Kagan wrote, is that "one religious denomination cannot be officially preferred over another. But the State's policy does just that."
Islamophobia to Blame?
During the court proceedings, Ray's lawyers argued that prison officials were motivated by a dislike of Islam. They posed the question: if not for Islamophobia, why else would an imam be prohibited from administering last rites to a condemned man? Surely whatever "security concerns" his presence raised could be mitigated by the prison's experienced security professionals.  
Ray's imam, Yusef Maisonet, has since demanded the prison change its policy so that a designated Christian, Muslim or Jewish religious leader be present if called upon. "We're trying to turn a new leaf in how the Department of Corrections executes its inmates," he said. "We're just trying to reach a compromise with them."
Religious Freedom For All?
Society continues to grapple with how our worst lawbreakers should be treated. Supporters of capital punishment contend, for example, that if a crime is horrendous enough the perpetrator no longer has the right to continue living. Opponents of the death penalty insist that two wrongs don't make a right and that spending the rest of one's life behind bars is punishment enough.
It's a crucial debate, but we appear no closer to finding a conclusion than we were 30 years ago. Considering our failure to make headway on this important issue, perhaps it's no surprise that other aspects of criminal rights remain unsettled.
What do you think? Should prisoners no matter how grave their crimes have the right to choose which religious or spiritual figure is present in their final moments? Or was the Supreme Court right to restrict constitutional protections in this case?