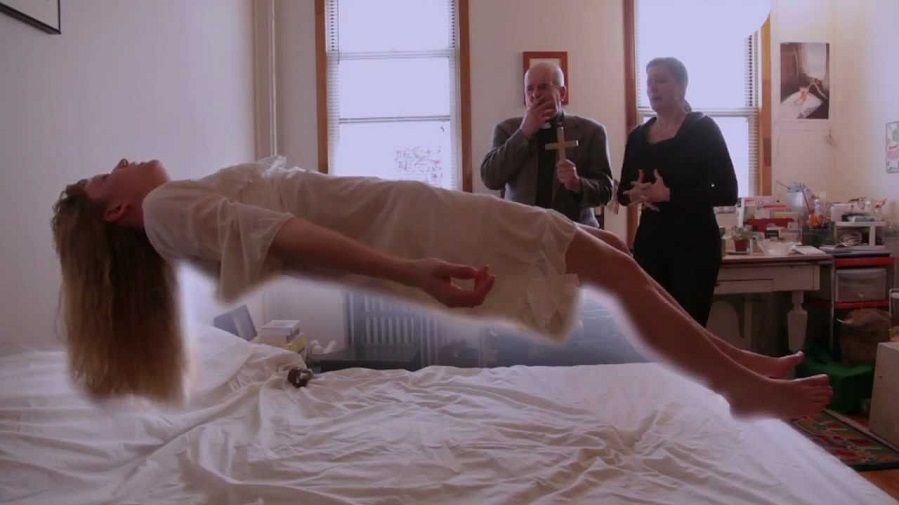 ---
In a sign of the strange times we live in, exorcisms are enjoying an unprecedented bump in popularity.
A recent story in The Atlantic suggests priests from the Catholic Church are fielding more requests for exorcisms than anytime in recent history. And the demand for these services parallels a resurgent interest in magic and witchcraft in the United States - leading some to believe the two phenomena are connected.
Rome-trained exorcist Father Gary Thomas claims he's received "at least a dozen requests a week," adding that "several other priests reported that without support from church staff and volunteers, their exorcism ministries would quickly swallow up their entire weekly schedules." Father Vincent Lampert, resident exorcist for the Archdiocese of Indianapolis, told the Atlantic he's already fielded 1,700 phone and email requests for exorcisms, eclipsing all previous yearly tallies in recent memory.
This might not be a coincidence; data from YouGov and Gallup polls suggest a growing number of Americans believe demonic possession to be real. In fact, the number of believers went from 55 percent in 1990 to 70 percent in 2007.
But the Roman Catholic Church has its own take on what's behind this trend. Some priests believe practicing the occult opens the spiritual gateway to demonization, which helps explain why all these people dabbling in magic, divination, witchcraft, and attempts to communicate with the dead, suddenly need to cast out pesky demons.
Teaching the Craft
Whatever the root cause, the Church has been training a new generation of international exorcists. Although there are no official stats to back him, Father Thomas claims only 15 officially trained exorcists existed in 2011. There are well over 100 today. And some Catholics believe this refocus is fully justified.
"There's an inherent interest in these matters," explains Adam Blai, a Catholic expert in demonology who trains priests to become exorcists. "Perhaps it's one of the places where the spiritual world really becomes physical. It's the reason they make movies about it."
Plus, a healthy portion of the miracles Jesus performed were related to casting out evil spirits. "You're not only talking about something very real and physical, but you're also talking about something really central to the Gospel," Blai explains.
Separating Entertainment from Reality
However, demons and spirits are so often depicted for entertainment purposes in pop culture that some people choose to embrace these ideas ironically. Can the Catholic Church provide a spiritual counterweight to the more light-hearted demonism on display in the more faddish elements of the modern occult? Some certainly think so.
"There is a kind of cult of the demonic that I want to resist and not trivialize," declared Timothy George, dean of Beeson Divinity School in Birmingham, Alabama. "But sometimes the demonic is too trivialized in our culture. I want to treat it with all of the biblical seriousness that the Word of God does."
There are plenty who agree that demons are not only real, but constitute a formidable force that must be resisted. Back in September, a Christian radio host made headlines after declaring that Satan and the demons of hell were to blame for the sexual assault allegations against then-Supreme Court nominee Brett Kavanaugh.
Although the demons didn't win that battle, there is apparently no shortage of concern they might win the war.