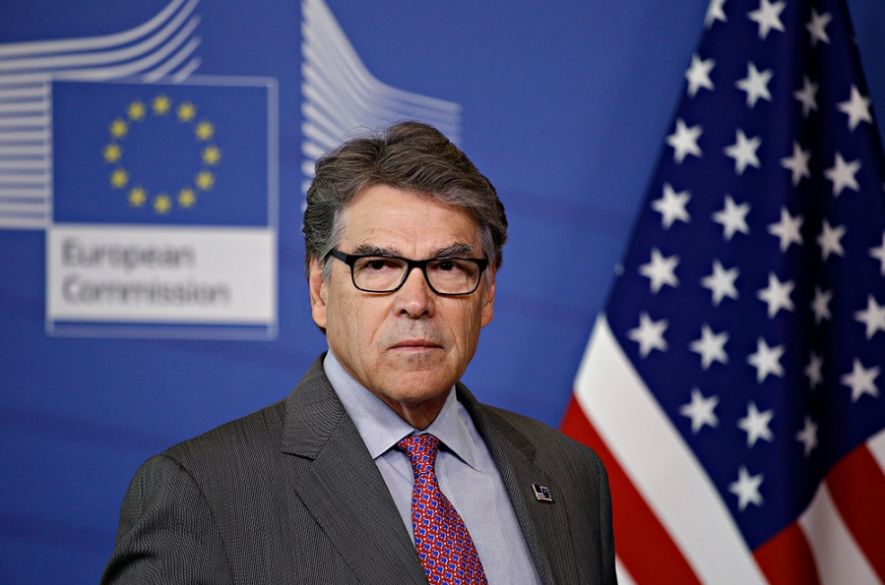 U.S. Secretary of Energy Rick Perry has given Christians a little something extra to chew on this upcoming Thanksgiving.
The former Texas governor and presidential hopeful turned… self-styled theologian(?) appeared on Fox News this past weekend to let America know God himself was behind President Trump's installation in the Oval Office.
"I said, 'Mr. President, I know there are people that say you said you were the chosen one and I said, 'You were,'" Perry explained during the segment. "I said, 'If you're a believing Christian, you understand God's plan for the people who rule and judge over us on this planet in our government,'" he added.
Perry sought to reaffirm the core evangelical belief that the Lord involves himself in the "details of the day-to-day lives of government," even if His historical choices have frequently been far from perfect.
"King David wasn't perfect. Saul wasn't perfect. Solomon wasn't perfect. And I actually gave the President a little one-pager on those Old Testament kings about a month ago" Perry explained.
God's Will in the White House
Could it really be that God picks political favorites? Perry is not the only administration official to make such claims.
Trump's former press secretary Sarah Sanders insists she saw God's hand in picking Trump, telling the Christian Broadcasting Network: "I think God calls all of us to fill different roles at different times, and I think he wanted Donald Trump to become president and that's why he's there."
As did Secretary of State Mike Pompeo, who was asked if his boss had "been sort of raised for such a time as this, just like Queen Esther, to help save the Jewish people from the Iranian menace." His reply: "as a Christian, I certainly believe that's possible."
A Dangerous Path?
Critics were quick to jump on Perry's comments, warning that it is neither wise nor prudent to deify political leaders. Former George W. Bush ethics chief Richard Painter slammed the comments as Trump "cult-of-personality nonsense," while the Atlantic's David Frum urged caution by referencing a historical example:

It's worth noting that there is no shortage of hubris involved here. By Perry's own logic, Putin, Assad, and the Ayatollah could also be imperfect leaders chosen by God. Or does the big man only support American presidents?

Either way, there's a huge distinction between the idea of leaning on one's faith convictions to lead a nation of people, and the notion that a deity might reach down from the sky and select a single figure as a "chosen one" charged with doing their bidding. The former has produced some of history's greatest leaders. The latter, some of its most notorious despots.

What do you think? Is this "chosen one" talk worrying at all, or are people just overreacting?