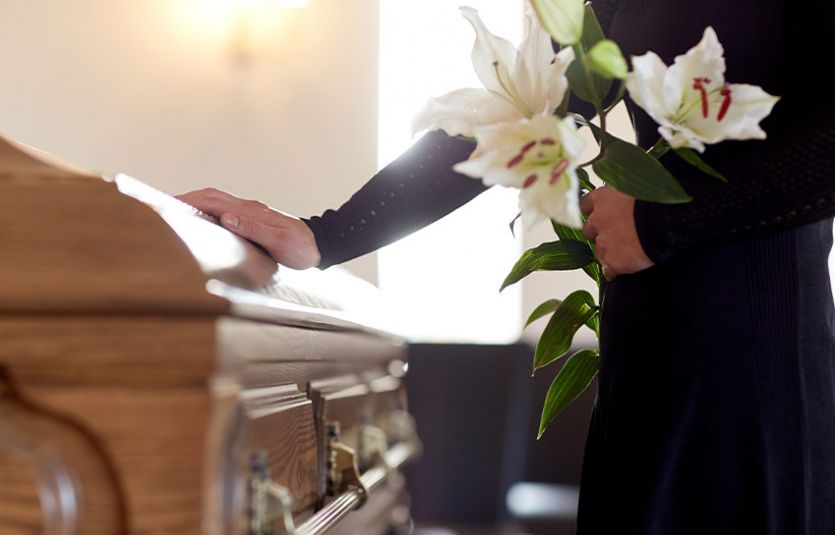 Rev. Don LaCuesta's began his funeral homily for 18-year-old Maison Hullibarger last December by acknowledging the anguish of his parents.
But it only went downhill from there. 
After his initial statements, Rev. LaCuesta implied that Maison, who died by suicide, might not go to heaven. "I think that we must not call what is bad good, what is wrong right," the clergyman expounded to shocked parish mourners in Temperance, Michigan. "Because we are Christians, we must say what we know is the truth — that taking your own life is against God who made us and against everyone who loves us."
A Shocking Eulogy
The problem is Jeffrey and Linda Hullibarger had made a conscious decision to keep their son's suicide secret except for close friends and relatives. Appalled by the suggestion that people ending their own lives was an affront to God, Linda Hullibarger sued LaCuesta, Our Lady of Mount Carmel Catholic Church and the Archdiocese of Detroit, alleging his words irreparably harmed her already devastated family.
"That funeral was not for our son, not for our other kids, not for my family," she told The Washington Post. "In my opinion, he made our son's funeral about his own agenda."
The lawsuit alleges that when the couple turned to their long-time parish for comfort, they'd specifically told LaCuesta they wanted the funeral to celebrate the life of their son - a University of Toledo freshman studying criminal justice - and to spread a positive message about being kind to others. LaCuesta accepted. Neither parents nor priest mentioned anything about how Maison died.
But then in front of the hundreds who gathered for the service, LaCuesta insisted God could forgive suicide as he did all sin, and could judge a whole life without considering only "the worst and last choice the person made."
Mourners were visibly upset to learn that Maison had killed himself. But when his dad approached the pulpit and whispered that LaCuesta "please stop" talking about suicide, the priest continued, and refused to let the family either read their chosen scripture passages or even say any final words about their son. After hearing similar complaints about the priest's insensitivities from fellow parish members in attendance, the family met with Archbishop Allen Vigneron and Bishop Gerard Battersby. But even before they demanded LaCuesta's removal, Bishop Battersby allegedly told her to "let it go."
Ending the Suicide Stigma
For Melinda Moore, a co-lead of the Faith Communities Task Force at the National Action Alliance for Suicide Prevention, the problem is too many clergy lack the necessary training to deal with suicide and help bereaved family and friends. Homilies like LaCuesta's reflect the stigma suicide still carries in faith communities, serving only to reinforce loved ones' feelings of responsibility, shame and anguish.
"Saying that it's a sin, it's an act of the devil, imposing your own thinking on this and not really looking to your own church's teaching on this," she said, "is something that I think faith leaders need to not do."
But then it's no secret that the Catholic Church has long held the belief that suicide contradicts the personal responsibility to protect the life God has given each of us, which explains why until the 1960s, people who killed themselves were not allowed to receive a Christian burial. In 1992, Pope John Paul II acknowledged that while suicide is "gravely contrary to the just love of self", many who end their lives suffer mental illness.
 Justified Anger
There's plenty of room for outrage here. After all, what kind of compassionate human representative of an apparently merciful God would take such an inopportune moment to opine about religious scripture?
To take such a painful day for a community and make it about your own beliefs is a selfish betrayal - to put it mildly. And while the family approached their parish directly to request they handle the service, perhaps the parish should have sent someone a bit more sensitive to the needs of grieving families to perform the funeral ceremony.
Ultimately, painful ordeals like this can be avoided by simply having a trusted family friend or loved one get ordained online and officiate the ceremony themselves. That way, you know you've got a funeral officiant who will respect your family's wishes, who you know you can trust, and who won't open wounds when you desperately need to heal.