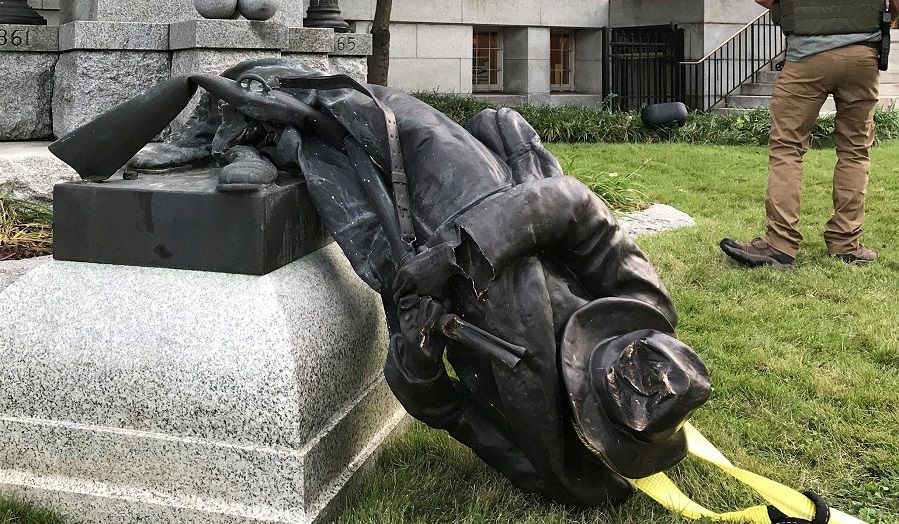 ---
This past summer brought a wave of reckoning that swept across the country, as scores of statues and monuments celebrating the Confederacy were removed from the public eye. Under the banner of destroying memorials to slavery and hate, the crusade made headlines across the country. In total, at least 30 cities oversaw the removal of one or more statues.
The movement was driven by a general sentiment that in the modern era, it's no longer appropriate to honor historical figures who fought on the side of slavery no matter how influential or valiant they might have been. One by one, from Robert E. Lee to Stonewall Jackson to Jefferson Davis, the statues came down.
Glorifying the heroes of the Confederacy, it would seem, is on its way out.
But what about history's many other controversial figures? Should they get torn down, too? The removal of Confederate statues has sparked a larger debate over where the line should be drawn.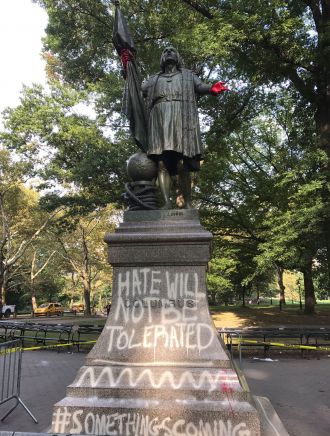 The Columbus Conundrum
Another major figure to be targeted is Christopher Columbus, the famous explorer who "discovered" the new world. In fact, New York City is currently grappling with a proposal to take down a statue of Columbus on the grounds that he is "a symbol of hate."
Although given credit for being the first European to arrive in America, a critical reading of history implicates Columbus and his soldiers in detestable acts of violence against the native peoples killing and enslaving many. Social activists say this is reason enough to take down his likeness from public places.
Defenders of Columbus insist that he was simply a product of his time, acting under 15th century moral standards. It's not fair to judge figures of the past by the standards of today, they argue. After all, who among the Founding Fathers is without sin against the native or slave populations? Are we to disown all of them, too?
**Tarnished Reputations
**
From the moment the first Confederate monument came down, detractors warned that the movement would not stop at crusty Civil War figures. After tasting success, the angry mob will inevitably turn on more mainstream figures important people whose statues probably deserve to stand despite their flaws.
Sure enough, that seems to be what's happened. Columbus was the next figure to be targeted, but he would not be the last.
A statue of Thomas Jefferson escaped being torn down, but it was shrouded in black by student protesters who took issue with the fact that Jefferson was a slaveowner. Theodore Roosevelt has also drawn harsh criticism for embodying "patriarchy, white supremacy and colonialism." Protesters defaced a famous statue of him outside the Natural History Museum in New York.
Even Francis Scott Key, the man who wrote the "The Star-Spangled Banner," was unable to dodge the outrage. After an additional verse of the song was unearthed that indirectly mentions slavery, an internet campaign called for the national anthem to be changed to something without racist undertones.
Forgiveness in the Age of Outrage
Clearly, our ancestors were not without their flaws. Many harbored bigoted views, supported notions of racial supremacy, or ignored paths to peace and instead advocated for violence. Some even held slaves.
Thankfully, social progress has come a long way over the past few centuries. It's only natural to look back at antiquated norms and shake our heads. "What were they thinking?" we ask.
Well, here's a question: are these famous figures from our past just products of the age they lived in easy to blame now but not inherently evil or are their sins simply too great to overlook?
What do you think can the flaws of our ancestors be forgiven?