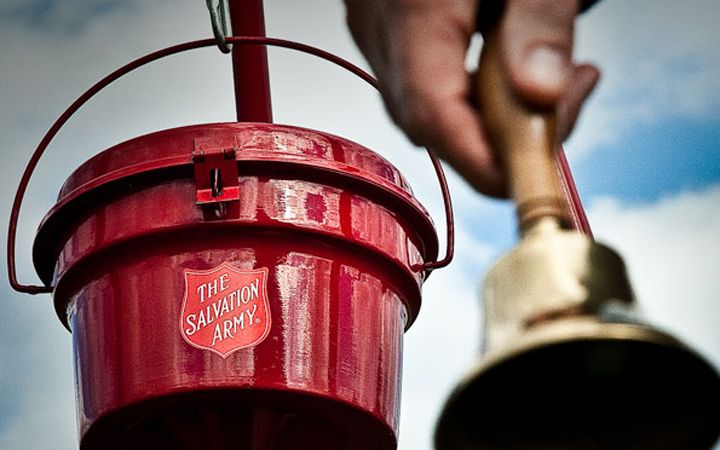 ---
'Tis the season for giving. You've probably spotted the Salvation Army bell ringers next to their red donation pots. Maybe a flier or two have come in a the mail asking for a contribution. You may even have a loved one that has asked that you make a donation to their favorite cause in lieu of buying them a present. Giving money to charitable organizations makes us feel good about ourselves, but is it always a good thing to donate? Can giving to charity actually be a waste?
It's no secret that some charities are better than others, but we should be aware that in many cases, our gifts do less for the cause than we might think. Every charity needs funds to run the organization, but sometimes CEOs at the top are doing more to line their pockets than they are to help those in need. Other groups might do some real good for people, but exaggerate or misrepresent information when marketing their causes to reel in more money.
Here are some important things to consider when making a charitable donation.
Operating Costs
Running a charity is a tough gig. Many donors assume that charity leaders work for free or for minimal pay, but CEOs of charities must be compensated for all their efforts. They are typically running multi-million dollar operations that endeavor to help change the world -- that takes a lot of talent!
Some organizations go too far, however. No matter how big the charity, a compensation package totaling over $1 million should raise a red flag. For example, back in 2012 it was revealed that the CEO of the William and Flora Hewlett Foundation had a compensation package of about $2.5 million -- far above the industry norm. For a charity that awards grants to educational and cultural institutions, one wonders how much good could have been done had the CEO's ridiculous compensation package been curtailed.
Some organizations put too much of an emphasis on fundraising, and not enough on really working to help people. For example, they'll pay people to carry clipboards and hassle you on your way into a grocery store instead of spending that money on tangible services.
In 2014, the Cancer Fund of America spent an astounding $80.4 million on fundraising out of the $98 million it took in from those efforts. Taking into account other overhead costs, in the end less than 1% of the money raised was actually used to help people.
Susan G. Komen Foundation
One of the highest profile charities in America is the Susan G. Komen Foundation, which raises money for breast cancer under the banner of their famous pink ribbon symbol. But a huge portion of donations simply get recycled back into the organization to pay for things like marketing, advertisement, and other overhead costs -- with a relatively small percentage actually going to breast cancer research. In fact, entire films have been made about the dark side of this particular foundation. Here's a trailer:
Salvation Army
Another warning sign for a charity is if they're not upfront about who they do and do not help. The Salvation Army, for example, claims not to discriminate based on sexual orientation. However, former members of the organization admit that's far from the case. As a Christian organization, the Salvation Army still disapproves of same-sex marriage and has in the past refused aid to people who don't fit with their narrow view of morality.
In fact, the group has reportedly told gays, lesbians, and unmarried co-habitating straight couples that they must renounce their lifestyles before they were eligible to receive food or come in out of the cold. They even threatened to close down all their soup kitchens in New York City after a 2004 decision required charities to not discriminate against their employees.
The Bottom Line
The point of all this is that you ought to do some research to see where your money is really going. Some charities are just bad eggs. They suffer from overcompensated CEOs, high fundraising costs, and/or ineffective work in the community. These organizations prey on the fact that we feel good about ourselves when we do something to help others.
Thankfully, resources like Charity Navigator and Consumer Reports can help make sure your money is spent the way you want it to be. It never hurts to do a bit of homework before you give.