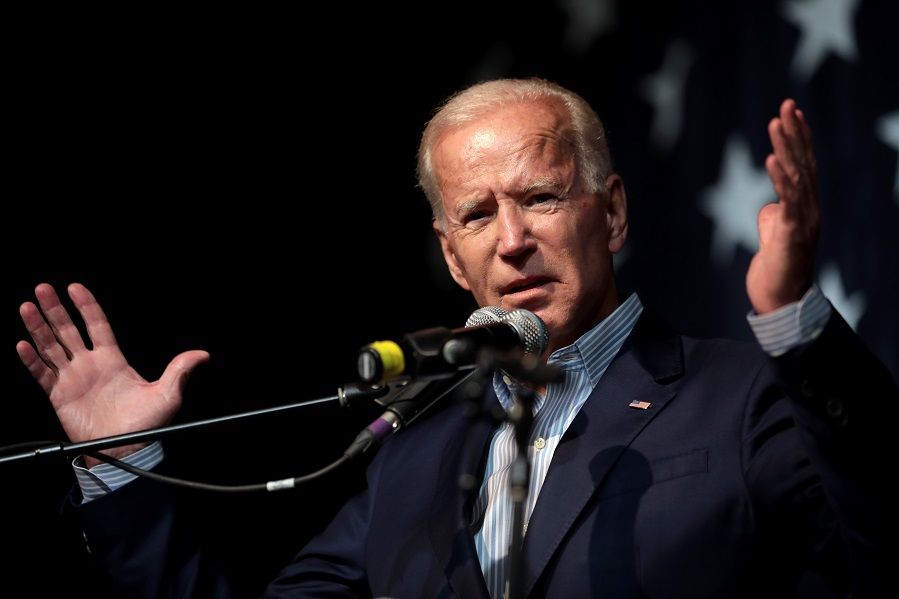 During his victory speech on Saturday, President-elect Joe Biden quoted from the famous hymn "On Eagle's Wings," drawing excited reactions from many Catholics (and those of other denominations, too) who are familiar with the words.
Biden explained that this hymn helped him find peace after the tragic death of his son, Beau. "It captures the faith that sustains me, which I believe sustains America. And I hope and I hope I can provide some comfort and solace," he said. Then he recited the words:
"And he will raise you up on eagle's wings, bear you on the breath of dawn. Make you to shine like the sun and hold you in the palm of his hand."
Here's a clip of the moment:
Positive Reactions
Congressman Ted Lieu acknowledged the hymn's impact on him, and made note that Biden is only the second Catholic to hold the oval office in the nation's history.
Others had fun with it, reveling in their favorite hymn being included in such a pivotal speech in American politics.
History of "On Eagle's Wings"
The devotional hymn "On Eagle's Wings" was written by Michael Joncas and first recorded in 1979. With inspiration from certain biblical verses, Joncas composed the piece after his friend's father died suddenly of a heart attack.
In the years since it was written, "On Eagle's Wings" has become massively popular, and is often featured in Catholic masses as well as in Protestant worship services. It is commonly played during funeral services, and this association was further strengthened when it was included in many of the funeral and memorial services for victims of the 9/11 attacks. The song was even sung in Italian at the funeral of opera giant Luciano Pavarotti.
There are hundreds of different versions that can be found on YouTube. Some are recordings, others are live performances:
Religious Tolerance Gets a Boost
The hymn's recitation was important to many for another reason – it marks only the second time in American history that a Catholic will occupy the White House. Not since President John F. Kennedy has a Catholic held the nation's highest office.
It's worth contemplating how much has changed in terms of religious tolerance since 1960. It wasn't all that long ago that JFK's political opponents tried to weaponize anti-Catholic sentiment against him, publicly accusing Kennedy of taking orders from the Vatican instead of the American people.
For all the divisiveness of the current political moment, any accusations that Joe Biden's religious beliefs are disqualifying have been few and far between. 
Could that be a sign that despite our many disagreements, some progress has been gained in terms of religious tolerance?