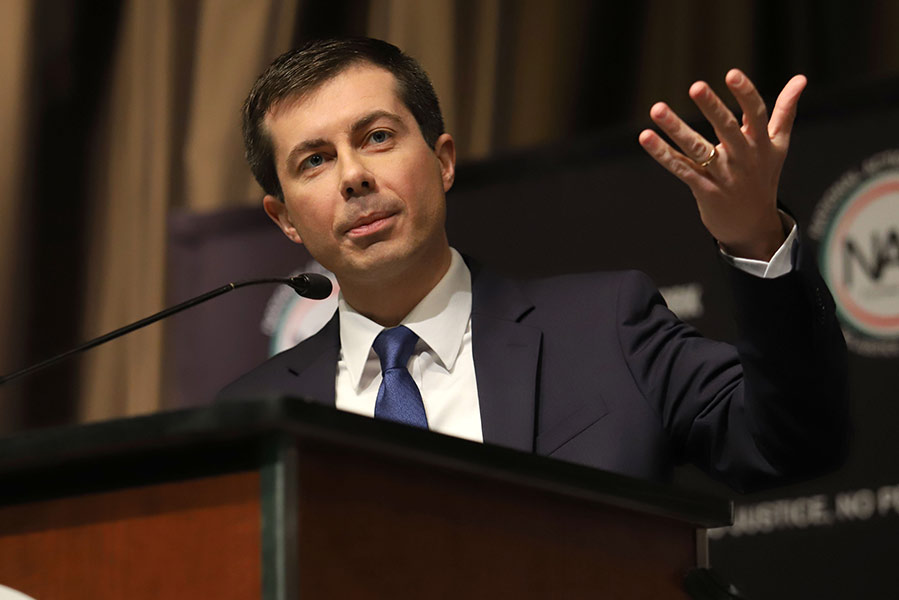 ---
37-year-old South Bend, Indiana Mayor Pete Buttigieg made waves when he quoted Proverbs 14:31 during the second round of the Democratic presidential debates in Detroit. The presidential hopeful leveraged his own faith to blast Republicans who oppose minimum wage hikes.
Said Candidate Buttigieg: "The minimum wage is just too low. And so-called conservative Christian senators right now in the Senate are blocking a bill to raise the minimum wage when scripture says that, 'Whoever oppresses the poor taunts their maker.'"
Buttigieg is a practicing Episcopalian and regularly prays and shares his faith on the campaign trail. Of any current Democratic presidential candidate, he is the most outwardly religious and the one who most frequently talks about faith issues.
Conservative Comebacks
Many conservative Christians did not take kindly to the shaming. "I wouldn't say to anyone you are a 'so-called Christian,' right?" declared former Catholic priest and Fox News contributor Jonathan Morris. "Unless they say I don't believe in the divinity of Jesus or something, OK. Don't take any single scripture passage and say 'You're either with God or you're not with God if you vote for my plan.'"
Fox News Contributor Erick Erickson went as far as to favorably compare President Trump's religious bonafides to Mayor Buttigieg:
Erickson expanded on his position in a post on The Resurgent. " Pete Buttigieg is a practicing homosexual who willfully refuses to recognize Holy Scripture identifies that as a sin. He will not repent either. Not only that, but Buttigieg is also okay twisting scripture to justify abortion. "
WWJVF: Who Would Jesus Vote For?
In this era of spiritual partisanship, the Democratic Party has made no secret of its hopes to win over more faith-based voters in 2020. Even though evangelicals overwhelmingly supported Trump in the last election, Dems are optimistic. Keen to capitalize on this, Buttigieg has attacked the faith and character of both President Trump and Vice President Mike Pence. The strategy appears to be paying off- Buttigieg hauled in more campaign cash than any other Democratic contender between April and June.
When asked about uniting Christians in America, Buttigieg responded that "God doesn't have a political party." But he did take some shots at the President's personality and seemed to question the President's religious convictions: "frankly, it couldn't be more radically different than what I see certainly in this White House, where there is a lot of chest-thumping and self-aggrandizing, not to mention abusive behavior." He continued, saying President Trump's behavior and policies are "just so different than what I get when I read scripture."
Beam, Meet Eye
Both Republicans and Democrats alike seem to be questioning the faith of the other side. And still, both sides manage to tie their fingerpointing into their cause du jour. Republicans say a Democrat cannot be a proper Christian because he is gay and supports abortion, and Democrats say Republican lawmakers are not Christian because they don't support a $15 per hour minimum wage.
What do you think? Does one side have a point here? Does God really have a political party?
Or is it unfair to attack the religious convictions of someone if they aren't living up to your perception of biblical values? As the Bible says, if you point out the mote in your opponent's eye shouldn't you take the beam out of your own first?