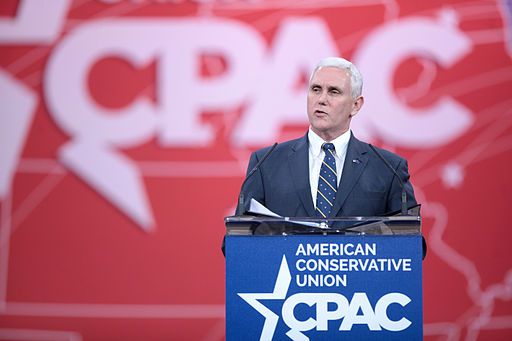 Today, a majority of states in the U.S. have marriage equality, but in some states it's getting harder for LGBT people to go about their lives. In a growing number of places around the country, businesses run by people who morally object to homosexuality are attempting to deny services to same-sex couples and even individual non-straight people. Many pieces of legislation protecting this bigoted behavior have come through state congresses, and recently Indiana was the latest to make such a bill into the law of the land.
The fight for LGBT rights has enjoyed victory after victory in the past few years, though there are still many challenges ahead. Losing in the sphere of marriage, opponents of equal treatment for all non-heterosexual people have recently turned their attention to other discriminatory efforts. The contested right to deny non-straight people service stems from what are known as religious exemption laws.
Classically, religious exemptions are intended to protect the livelihoods of employees whose religious practices may interfere with work. For example, if an employee's prayer schedule overlaps with his or her work schedule, it is illegal to fire them for praying instead of working. In most states, religious exemptions require the employee and the employer to find a workaround to accommodate the religious practice, like creating an alternative work schedule.
But denying services to customers for religious reasons is an entirely different subject. The law passed in Indiana this month and similar laws in other states aren't intended to protect people from discrimination, but to legalize certain kinds of discrimination. There is no substantive difference between denying someone service because they are gay and denying someone service because they are black.
And yet our constitutional law hasn't caught up with this line of thinking. The landmark Federal Civil Rights Act guarantees full and equal access to goods, services, and facilities without discrimination or segregation based on race, color, religion, or nationality. Sexual identity is conspicuously missing from that list of protections, which is the loophole that anti-LGBT activists are using to justify the new religious exemption laws.
Not all states have allowed denial of service to LGBT people, though. Washington State struck down an argument by a florist called Sweet Cakes that it was allowed to deny services to a same-sex couple for their wedding. Multiple denial of service bills in states like Georgia, Arizona, and Arkansas have failed to pass muster between 2014 and today. Though many legislatures in conservative states are likely to pursue or even pass such bills in the year to come, this fight is far from one-sided.
We're only months away from the U.S. Supreme Court's expected decision on several same-sex marriage cases. The court's ruling on those cases isn't certain, though many signs and precedents from the past several years suggest that the highest court in the land will side with supporters of equality. As soon as that decision comes down, we can expect the next round of legal challenges to target the discrimination of religious exemption laws. Opponents of equality are running out of legal ground and more people every year are refusing to allow a bigoted minority misappropriate religion for their own, hateful ends.