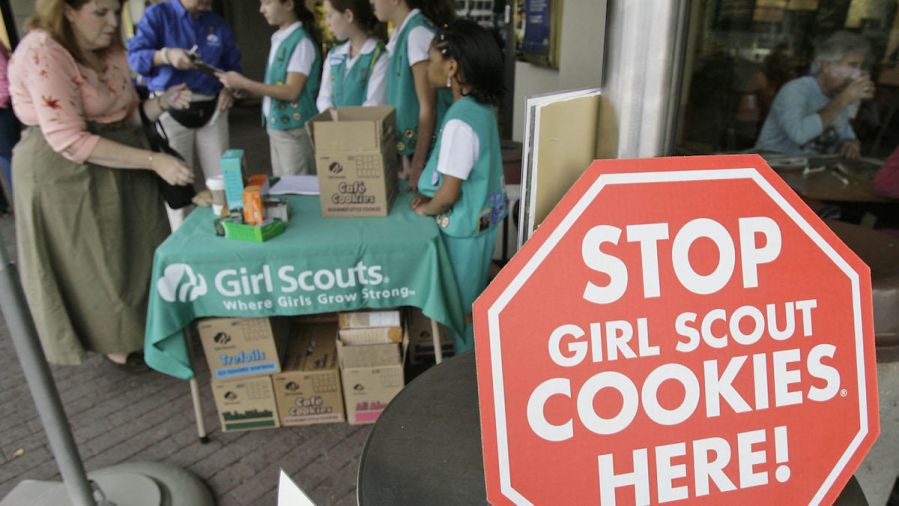 ---
The Archdiocese of Kansas City has announced it is cutting ties with Girl Scouts because of its stance on abortion and connection to Planned Parenthood. Citing the group's promotion of materials that are "reflective of many of the troubling trends in our secular culture," the Archdiocese is ending its decades-long relationship with the Girl Scouts.
Archbishop Joseph Naumann is calling for parishes to either immediately stop hosting Girl Scout troops or to "graduate" scouts already in the program. Naumann explained his decision, saying that the Girl Scouts are "no longer a compatible partner in helping us form young women with the virtues and values of the Gospel."
In their place, the Archdiocese will now sponsor troops from American Heritage Girls, a smaller scout organization that he describes as "based on Christian values."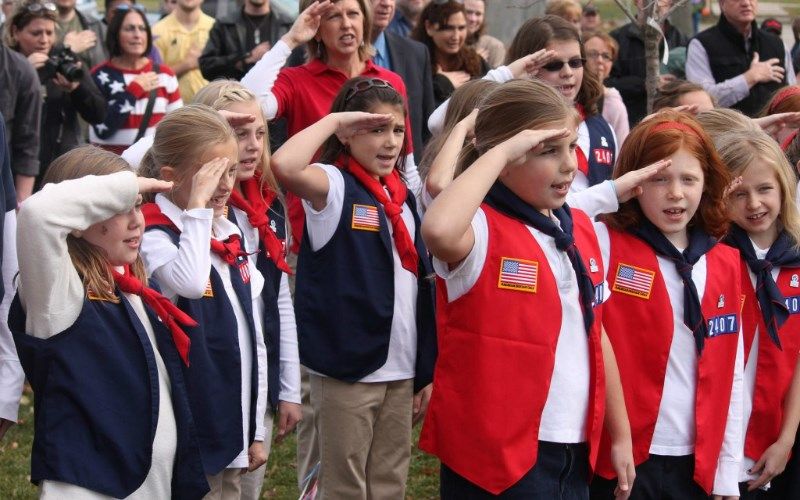 A Religious Alternative
American Heritage Girls was founded in 1995 by a Christian mother who felt the Girl Scouts were becoming too secular. For one, she wanted more emphasis placed on Christian teachings. According to the group's website, the mother also "started to hear troubling reports of camps that taught sexual ethics against what she read in the Bible." She withdrew her four young girls from the program and organized a brand new faith-based scouting troop.
The organization has since grown nationwide and has become a popular choice for families seeking a religiously-intensive alternative to the Girls Scouts.
Planned Parenthood Controversy
Over the years, conservative Christian groups have become increasingly critical of the Girl Scouts. They point to an absence of "traditional" values within the organization, and accuse them of trying to brainwash kids by teaching about safe sex and giving them information from Planned Parenthood.
The group's official website explains that it does not take a position on or create materials for topics like sexuality, birth control or abortion. Additionally, it claims that "there is no relationship past, present or planned between Planned Parenthood and Girl Scouts."
On the topic of faith, the website notes notes that "while we are a secular organization, Girl Scouts has always encouraged girls to take spiritual journeys via their faiths' religious recognitions."
Representatives from the Girl Scouts of NE Kansas & NW Missouri have denied claims that they are trying to advance a particular political agenda or teach distinctly "secular" values.
Caught in the Crossfire
The move has angered parents in the Archdiocese, many of whom believe cutting ties with the Girl Scouts is a bad idea. After all, they say, it's a historic organization that does a lot of good for the community. The widely-respected program helps teach young women the value of hard work and helping others. Even if the Girls Scouts have become more progressive over the years, is that reason enough to walk away?
Maria Walters, the mother of two current scouts, doesn't seem to think so: "I feel we should all be together as one in the community. This does nothing but divide us." Walters notes that her Kansas City parish has had a Girl Scout troop for at least 25 years.
What do you think of the Archdiocese's decision? Do the Girl Scouts deserve the benefit of the doubt, or are faith communities right to ditch them for a more "traditional" scout organization?