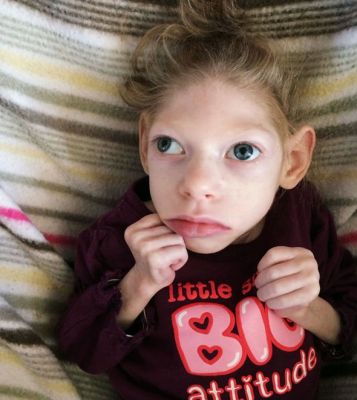 Microcephaly isn't a terribly common birth defect. The condition, which causes babies to be born with abnormally small heads and underdeveloped brains, has been making headlines with a spike of occurrences in Brazil. Doctors noticed a correlation between the defect and the spread of a virus called Zika.
Zika is the likely culprit of microcephaly and several other severe birth defects and has been on the raise in South America. Expecting mothers will terminate their pregnancies, worried that their children will be born with microcephaly, something the Catholic Church is ideologically opposed to even more than mere contraception.
Zika is spread primarily by mosquitos but there is some worry that it could also be passed by sexual contact. In response to that, Pope Francis recently revealed that the Catholic Church is prepared to set aside their official position on condoms and encourage their use in Brazil. A bend in the rules like this is extremely rare.
There has been an exception before in the 1960's when Pope Paul VI allowed nuns in Africa to use birth control to help prevent pregnancies resulting from rape committed during wartime. Both this and the proposed Zika exception operate on the "lesser of two evils" logic. The Vatican told reporters that "avoiding pregnancy is not an absolute evil," while according to them, abortion is.
Timeless and Universal Truths
This is a bit of semantic maneuvering on the part of the Vatican. The Church wants to be able to say that its values are the timeless and universal truths of an everlasting God. Members of the faith have used this notion to condemn abortions and contraception even in cases where they seem uniquely necessary.
For example, since the Pope refers to abortion as absolute evil, we can gather that a lesser evil would be to let a woman die from complications during pregnancy, or that a victim carry her rapist's baby to term against her will. In fact, the Diocese of Phoenix phrases the situation as such: "We may never perform an intrinsically evil act even to bring about a great good."
To be able to tell women in circumstances like this that they shouldn't use contraception or get an abortion requires a very firm stance. The exception Pope Francis is prepared to condone is problematic to the notion of a universal rule on moral grounds. For most instances, the Church will maintain that the horrible specifics of a situation do not change their stance on the issue, however here they are saying exactly the opposite.
Modern Problems, Modern Solutions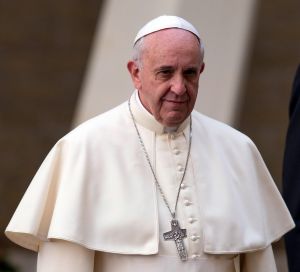 Let us be clear, it's the more medically responsible thing to do, should the Zika virus be spread through sexual contact, to encourage the use of contraception to slow the spreading of it. The issue that rises when they condone this however, is their rationale for their opposition in cases of HIV, AIDS, and other STI's loses its leg to stand on.
In America, parishioners seem to be making their own decisions regardless of the Vatican's official stance. A 2011 report from the Guttmacher Institute shows that about 98% of Catholic women have used or regularly use contraceptive methods banned by the Church. This means that it is people in poorer and less educated areas of the world where the Church has influence that are more likely to adhere to, and thus be affected by church doctrine.
A relatively modern-thinking Pope like Francis should be able to connect the dots here. "Artificial contraception" as they call it, can be seen beyond a means to engage in "sexual sin" while attempting to remove the consequences. You can morally object to sex outside of marriage and still admit that methods of preventing diseases or unwanted pregnancies are helpful.
The Catholic Church has shown here that the rule against contraception is not timeless and universal. The Vatican should take a cue here from the compassion of Pope Francis and rethink the rule overall and whether or not it's helpful or effective at what it seeks to do, namely, prevent sex outside of marriage.
What do you think, should the Church change their overall stance on contraception or is it a timeless truth that shouldn't be ignored, even in cases like the Zika virus?