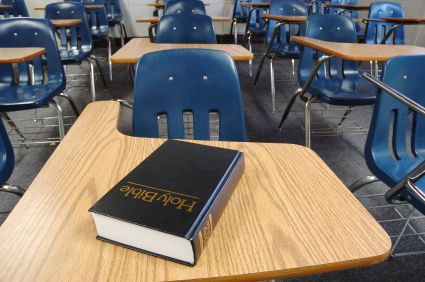 Republicans in Idaho are looking to use the Bible as a classroom reference tool. Senator Sheryl Nuxoll is introducing a bill that will allow public schools to refer to the Bible as a reference in a wide variety of subjects, including but not limited to:
English

History

Astronomy

Biology

Geology
Teachers are already allowed to use the Bible as reference whenever they want, so some feel there is no need for a bill like this. That is the opinion of Senator Janie Ward-Engleking, who also thinks implementing such legislation may cause a divide between the Bible and other religious texts, which can be seen as a form of religious discrimination. She also worries this bill is opening the door for many other religious texts to be used in a classroom. Nuxoll says that while this could be a possibility, the Bible is different because of its importance in American culture.
Since teachers can already use the Bible in class, this proposed legislation can't be what its proponents claim it is. At best, it is a meaningless waste of tax dollars for the state to spend time discussing and voting on this, being as it wouldn't end up changing anything. In a less savory scenario, this could be pandering to a population of evangelicals that feels discriminated against when reminded not to overstep the boundaries of Church and State.
We live in one of the most religiously diverse countries in the world. So what does this mean for the people who do not read or believe in the Bible? After all, only the different denominations of Christianity use the Bible as their religious text.
According to Nuxoll, students or parents who do not want to use the Bible for their studies will not have to. They can use another text or opt out of the assignment if they feel uncomfortable or if it conflicts with their religion. This seems reasonable enough until you consider how the population of Idaho would feel if they were told that by default, their children would be using the Satanic Bible or the Quran unless parents took an extra step of opting out.
That's how we need to consider any issues of religion in the public sphere - by law we cannot give one faith a pass where we wouldn't give it to others, and that's what is problematic about the proposed legislation.
Public Response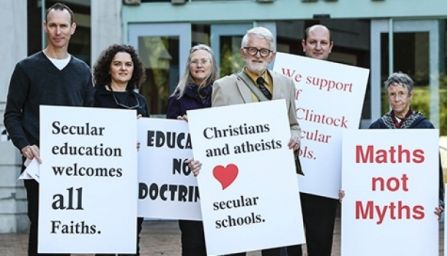 Needless to say, there is a lot of negative feedback from people nationwide. Using a religious book in a public classroom is obviously a very controversial move, and many aren't going to take well to it. Even though teachers can already reference the Bible, some feel making it a bill takes it to an entirely different level.
Some people have expressed concern, for example, about how strange it would be to explicitly reference the Bible in more scientific classes like Astronomy, in addition to foreign language, law, music, etc. Many have a hard time seeing how the Bible can be relevant to such subjects.
As one might expect, the bill is supported widely by Republicans, and opposed widely by Democrats. The leader of the bill is Republican, and the main voice of opposition to the bill is a Democrat. This bill may not come as a surprise to people in the state, as Idaho is one of the most conservative states. In fact, it is ranked in the top five of most conservative states. However, that doesn't mean everyone who lives in Idaho leans to the right. In fact, there are many people in Idaho who are hoping this bill does not pass.
Creationism in Schools
This topic is directly related to the debate over whether or not creationism should be taught in school. Many Christians have argued that since theories such as evolution and the big bang theory are so widely taught in public schools, creationism (itself not at all a theory if you consider all the proof across scientific disciplines it requires for a hypothesis to be considered a theory) should be included as well.
What would cause you greater concern? The teaching of creationism alongside evolution? Or the invocation of the Bible in a litany of other subjects?
Possible Lawsuit?
Despite the bill's wording that students who are not comfortable with the Bible will not have to use it as a reference there is a high likelihood that if this bill passes it will ultimately lead to a lawsuit. After all, if a child does not participate in an activity with his or her peers because he or she is uncomfortable with using the Bible or because his or her parents have forbidden it, this could lead to the child feeling ostracized and left out.
What do you think? Are there certain courses in which it would be appropriate to rely on religious texts as reference material? Does the Bible have any place in American schools?