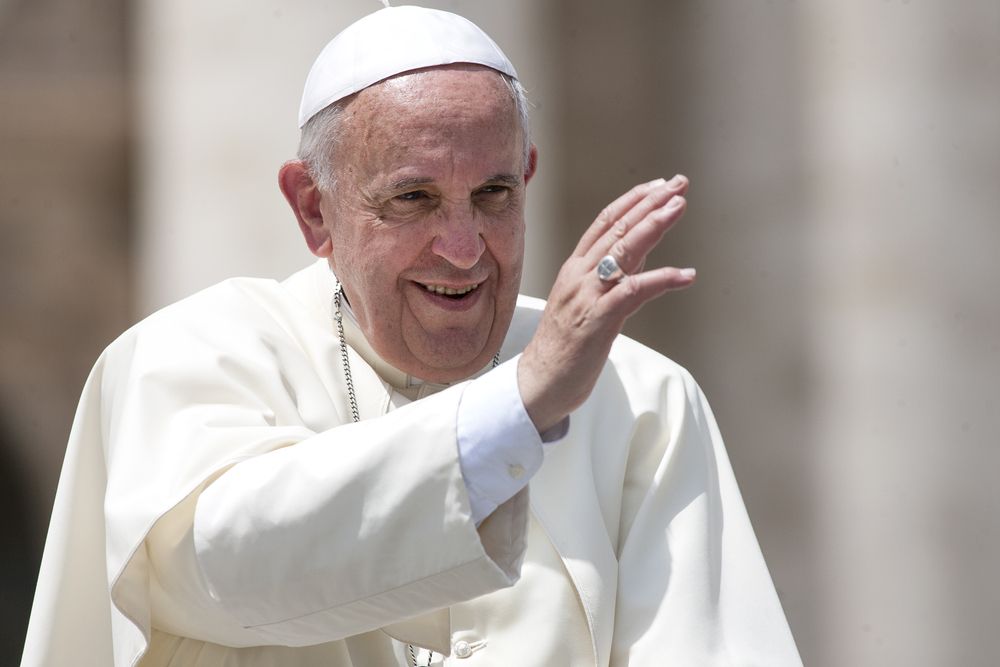 ---
The Catholic Church and the gay community have always had a… strained relationship, to say the least. But could that be changing?
In a recent address that's making headlines, Pope Francis declared that being gay is "not a crime" and argued that laws which criminalize homosexuality are inherently "unfair."
The pope also insisted that the Church has a duty to push the abolishment of anti-gay laws around the world, saying "it must do this. It must do this."
And that's not all.
Francis also believes that Catholic leaders need to embrace these inclusive values. He even proposed a plan that would send any bishops who stand in opposition to special re-education programs – a sort of "reverse conversion therapy" that would teach them how to treat LGBTQ people in their communities "with tenderness."
Such a measure would be unprecedented in the Church's history.
So, what comes next?
A Shifting Tide
Many regard Pope Francis as the most progressive pontiff the Catholic Church has ever had, and indeed his stance on various issues – including LGBTQ rights – is markedly softer than any of his predecessors.
Supporters of the LGBTQ community cheered the announcement, and one progressive Catholic pastor went so far as to describe it as "a historic call for the decriminalization of homosexuality worldwide."
Others speculated that given the current rate of progress, it's possible we could one day see a gay pope: 
But not everyone was impressed, noting that gayness "not being a crime" isn't a terribly high bar to meet. Some even argued that it was equivalent to a PR grab. Wrote one Twitter user:
 "Cringe. The Vatican's sudden shift towards 'LGBT rights' is nothing more than a rebranding to maintain power and legitimacy with younger generations. As a gay guy, I don't want progressive religion of any sorts."
Grumbling in the Wings
Of course, there are also plenty of more traditionally-minded Catholics who are not too happy with Francis's comments.
The pope has famously clashed with more conservative factions within the Vatican who favor a stricter interpretation of Catholic teachings on homosexuality and gender identity.  
This latest announcement marks yet another step toward a more inclusive Catholic Church – a vision that not everyone in Catholic leadership supports.
Critics voiced their disagreement online:
Tempering Expectations
However, it's also clear the Vatican remains unwilling to fully embrace homosexuality. In the same address, Pope Francis took care to clarify that while not criminal, homosexual acts are still sinful in the eyes of the Church.
"It's a sin," Francis explained, adding: "Let's make the distinction first between sin and crime." 
On the issue of gay marriage, the Catholic Church's official position remains unchanged: it cannot bless same-sex marriages because "God cannot bless sin."
What are your thoughts on these developments?