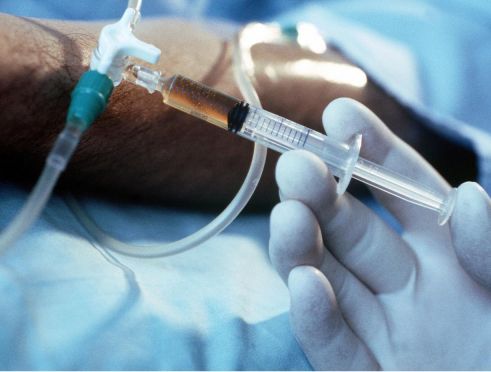 ---
Pope Francis is trying to crack down on euthanasia in Catholic-run charity clinics. Earlier this month, he issued a decree ordering an organization in Belgium run by the Brothers of Charity to stop practicing euthanasia on patients in their psychiatric centers.
Although euthanasia is explicitly outlawed by the Catholic Church, it is largely accepted in Belgian society. In fact, voluntary euthanasia has been legal in the country since 2002. This created a problem. Over time, physicians at the Catholic clinic stopped adhering to the Church's anti-euthanasia policies. Once they began administering euthanasia to non-terminal, mentally troubled patients a direct infringement of canon law -- church leaders determined something must be done.
Now the Vatican is trying desperately to reel them in.
"A Violation of Divine Law"
The Vatican's official stance is clear: "the pleas of gravely ill people who sometimes ask for death are not to be understood as implying a true desire for euthanasia." Acquiescing to such requests, the Church argues, is a violation of the divine law that all life is sacred and worth protecting. Even if a patient sincerely wants to die, it's against God's will to carry out the request.
Beyond the obvious moral quandary of ending a human life, there are other concerns to take into account. For example, the Church believes that patients who have legitimate mental illnesses do not know what is best for them at the moment, and should not be able to decide to end their own lives.
Can People Choose to Die?
Up until recently, the Belgian charity strictly opposed euthanasia. Charity clinics would do everything possible to help alleviate a patient's depression and give them reasons to live. If the individual still wanted death, they would be transferred elsewhere (where, presumably, they would get their wish).
However, this policy didn't jive with some physicians in the organization. They wanted patients to have a choice, arguing that "respect of life is fundamental, but autonomy for the person is on the same level." The group argued that they needed to adapt. The Catholic position was outdated, they said, and didn't align with Belgian culture where euthanasia is a widely accepted practice.
Well, clearly the Vatican didn't agree.
According to Brother Rene Stockman, head of the charity, the organization will comply with the pope's decree. He says it is only "logical" for the Catholic charity to acquiesce to the Pope's demands because, "when you are religious, then you have to be in line with the Church."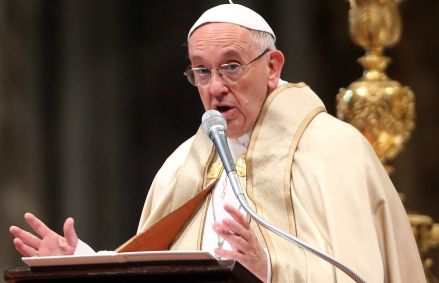 Is the Pope Right?
Although the pain that psychiatric patients suffer is not clearly visible to the naked eye, there is no doubt that many of these individuals are indeed in pain. When it comes down to it, this debate centers around one larger question: is a tortured life worth living?
One side says yes, absolutely, no matter what. Life is inherently sacred, and even if it's full of pain it cannot morally be brought to premature end. Any poor soul seeking death should be given counsel and guidance to show them the error of their ways.
The other side disagrees. If an individual is truly suffering, and they wish to end things on their own terms, then they should be allowed to do so. We should not tell people how or, more accurately whether to live their lives.
What do you think? Should individuals have the right to die, or is that a fundamentally immoral policy? Did Pope Francis do the right thing by intervening?