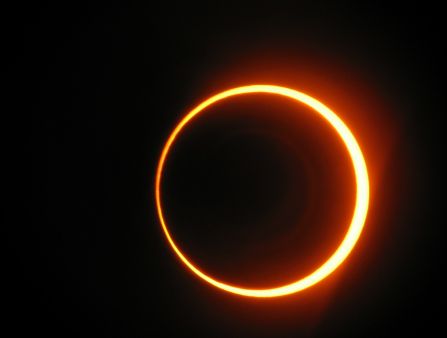 For the first time in 38 years, a total solar eclipse has just passed over the United States. This got us wondering: what is the significance of the eclipse? There are those who see the eclipse as strictly a scientific phenomenon, an interesting event in and of itself. To others, however, the eclipse is more than a natural occurrence; it is a spiritual experience with true meaning, a blessing, or an omen of times to come.
Predictions and Prophecies
Have you heard of the Blood Moon prophecy? It stems from a biblical passage (Acts 2:20) which states: "The sun will be turned to darkness and the moon to blood before the coming of the great and glorious day of the lord." What exactly that means is unclear, but such passages lead some to believe that there's more to today's solar eclipse than meets the eye.
In the mind of some faith groups, the eclipse actually signals something much more sinister. For example, according to Christian evangelist Anne Graham Lotz (daughter of Billy Graham), the eclipse is a definite sign that "God's severe judgement [is] coming on America." She reports a "deep conviction that God is warning America of impending disaster and destruction."
We certainly hope not. However, the story doesn't end there.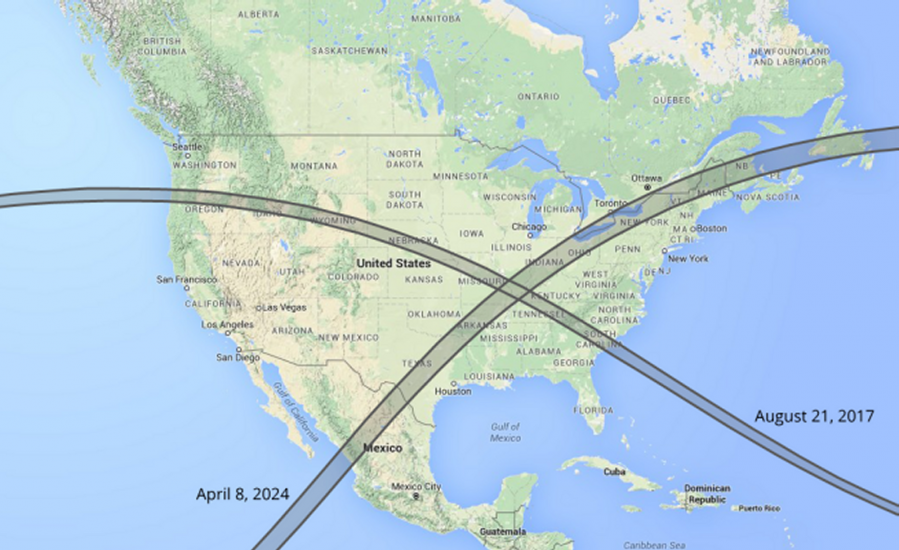 X Marks the End Times
The next solar eclipse in the United States will occur in 2024, and its path will cross perpendicular to that of this year's event forming an "X" across North America. Some Christian scholars believe the X shape is significant, and not in a good way. Author Gary Ray thinks that this period could spell serious trouble for nonbelievers. He insists the two eclipses will be "the starting and ending signs bookmarking a seven-year period of awful tribulations that Revelations says waits in store for nonbelievers who are left behind on Earth when the Rapture occurs."
Only time will tell if these dire biblical predictions prove accurate.
Spiritual Optimism
Other interpretations are far less foreboding. To many people, the eclipse is indeed a spiritual event just not a gloomy one.
Consider this spiritual angle, from an article published by Elite Daily:
"Eclipses are a time of rapid change, either from internal or external circumstances. We are forced to change in a way that might be uncomfortable, but that ultimately lead to maturity. Generally, the changes that a solar eclipse ushers in are positive Ultimately a solar eclipse is meant for us to demand more of ourselves, and the events around it will prove to be a test of our strength and resolve to achieve our dreams."
In this sense, an eclipse is more than just an omen it's an opportunity. A chance to gain spiritual insight into one's personal life, and pursue the path toward betterment of the self.
Well that's not so bad, right? Definitely preferable to fire and brimstone!
Shadows on the Earth
It's estimated that more than 7 million people viewed today's total eclipse. There's no doubt that some of the curiosity was purely scientific. However, for many eclipse-viewers across a variety of faiths and beliefs, the eclipse represented more than one of our solar system's parlor tricks.
From those who looked to the eclipse for a message from God, to those who believe it to be unique agent of change, the spiritual significance of the event was undeniable.
What is your interpretation of the solar eclipse? Do its shadows contain a deeper spiritual/religious meaning?