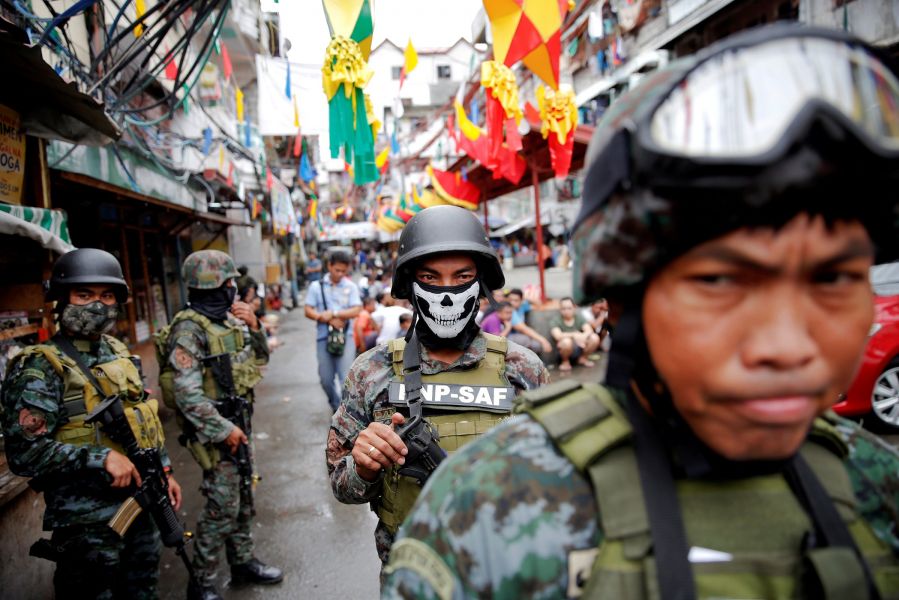 ---
Drug dealers are not exactly model citizens, but do they deserve to die? In the Philippines, the answer is a resounding "yes". Upon taking office, the country's president, Rodrigo Duterte, instituted a uniquely violent strategy to combat the country's drug problem: he told police to simply kill offenders on the spot. Authorities don't just go after dealers, either they target drug addicts as well. The government is banking on violent fear tactics to motivate people to lay down their pipes and needles.
When Duterte first announced the draconian policy last year, some didn't take him seriously. But the Filipino strongman was dead serious, and the official crime numbers reflect that. In just over a year, at least 3,100 drug dealers and users have died at the hands of police (and that's a conservative estimate). 96 have been killed in the past week alone.
But that's not all. He's also encouraged regular citizens to go after dealers. "Do it yourself if you have a gun," he tells his supporters.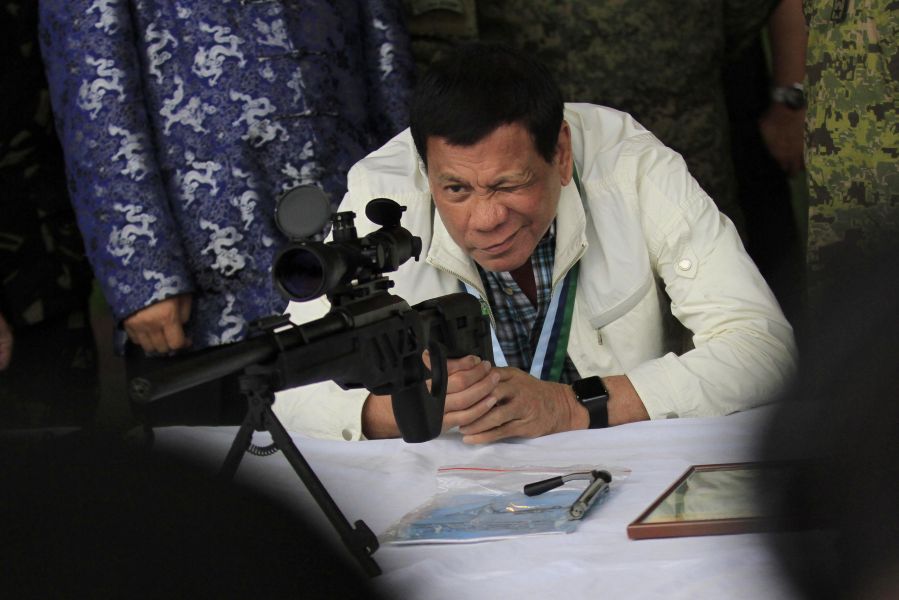 ---
A Popular President
President Duterte enjoys a "very good" approval rating of 67 percent according to a nonprofit survey conducted in June, indicating that a majority of Filipinos approve of the drastic measures being taken. Duterte himself has frequently praised the killings, insisting his country is moving in the right direction. Asked about a massive police raid that resulted in 32 deaths, he called the results "good", and said that "if we can kill another 32 every day, then maybe we can reduce what ails this country."
Duterte summed up his thoughts on the drug problem in a recent address to the nation:
"There is a jungle out there, there are beasts and vultures preying on the helpless, innocent and unsuspecting. I will not allow the ruin of the youth, the disintegration of families and the retrogression of communities caused by criminals whose greed for money is as insatiable as it is devoid of moral purpose."He concluded with a forceful message to drug dealers: "You harm the children in whose the hands the future of this republic is entrusted and I will hound you to the very gates of hell."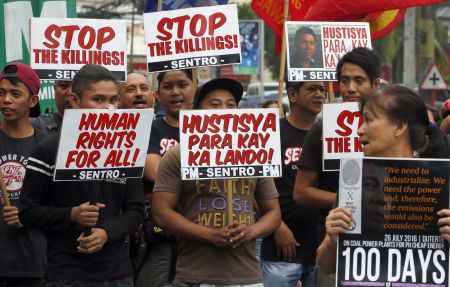 Religious Disapproval
Not everyone is on board with the "shooting on sight" policy. Among those critical of Duterte's tactics is Catholic Archbishop Socrates Villegas, who will begin a three-month-long protest by ringing his church bells for 15 minutes each night. "It's not in our nature to be happy over the killings," Villegas said. "Don't we know how to weep? Why aren't we shocked by the gunfire and flow of blood on the sidewalk?"
He's not alone. Many other Catholic leaders in the Philippines have decried the killings in their sermons, calling for an end to the violence. Although these religious voices reflect a growing resentment for the government's bloody policies, the majority of the public remains in support.
Until public opinion shifts, the bodies will continue to pile up.
On the Home Front
"But is that such a bad thing?" supporters argue. For all its ugliness, they point out, the crackdown is producing positive results. More dead drug dealers means fewer deviants roaming the streets feeding users' addictions and getting kids hooked. If you throw all moral concerns out the window, it's hard to argue with that logic.
Is there any chance such a policy would catch on in the United States? After all, America is not without its own drug problems. The opioid epidemic is growing at a rapid pace, with over 60,000 deaths from drug overdoses last year. That's double the amount from a decade before. What if it doubles again? Would we start to see calls for harsher measures?
Drug abuse destroys families, relationships, and lives. Some argue that the best way to get rid of drugs is to eliminate those who perpetuate the problem. It's certainly not a gracious point of view, but one could understand how a family that has lost multiple loved ones to heroin might lack empathy for those who distribute it.
Drug Solutions
As long as the rule of law prevails, the U.S. won't be enacting Duterte-like policies anytime soon. And thank goodness the last thing we need right now is war in the streets. But detractors do make one good point: the opioid crisis isn't going to solve itself. We'll need to find solutions to reverse the growing epidemic, and soon. What can be done to combat America's drug problem?