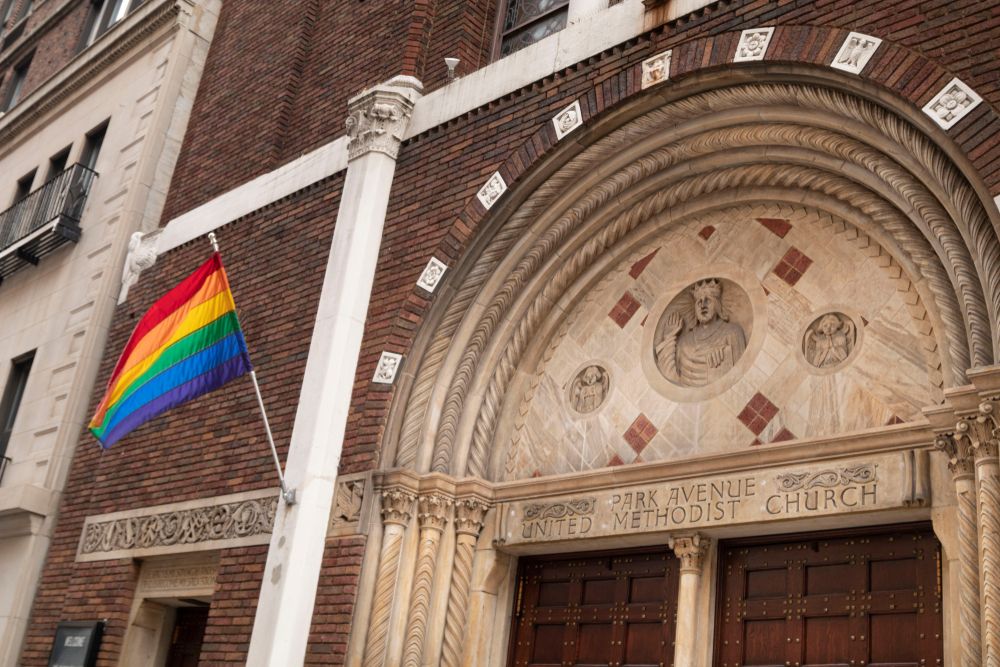 ---
Mainstream Christianity still cannot figure out how to treat gay people within its ranks.
After several years of emotionally charged debate, the United Methodist Church has decided to maintain its longstanding official position that homosexuality is "incompatible with Christian teaching," as outlined in its Book of Discipline.
Delegates from the UMC recently voted to reject the "One Church Plan," a measure that would have allowed regional denominations to determine their own positions on homosexuality. The "Traditional Plan" approved in its place maintains the Methodists' status quo stance against homosexuality, gay marriage and ordaining gay people.
It even designates punishments to ministers who choose to defy church rules and perform gay marriages anyway. For the first wedding performed, ministers will now receive a minimum one-year suspension without pay. If they perform a second, they risk being permanently removed   from the ministry.
A Church Divided
Although the traditional wing of the church prevailed, the vote served to expose a widening schism on LGBT issues within Methodist circles.
Some members were thrilled to see the church uphold a ban on homosexuality. "The Bible tells us that we need to stay faithful to the Word," said Ble Leon Nathan Ake of Cote D'Ivoire, who found himself on the winning side of the vote. "It's God's plan, it's the will of God, it is the biblical way."
But a growing faction within the church thinks it's past time to adopt progressive views toward LGBT inclusion. Delegate J.J. Warren, who is gay, spoke against the Traditional Plan. "Jesus told the little children to come when the disciples tried to shoo them away," he declared on the conference floor. "Don't shoo us away. Let us come."
Adam Hamilton, lead pastor of the Church of the Resurrection in Leawood, Kansas, the largest United Methodist congregation in the United States, called the Traditional Plan "regressive" and alienating to progressives. "You've inspired them to action. They're mad, they're upset, they're hurt." His comments were met with resounding cheers and applause.
Others expressed their frustrations online:
Lingering Questions
While some protestant denominations have become more accepting of homosexuality in recent years, Methodists remain amongst the least tolerant and most resistant to change. When the U.S. Supreme Court legalized same-sex marriage in 2015, the news sparked intense divisions in the Methodist Church divisions which have only become worse over time.
Despite numerous efforts to come to a compromise, fundamental disagreements over how to treat gay people have prevented the church from finding a unifying stance that satisfies both sides.
The pace of social change is clearly putting pressure on traditional religious views. Opinions that were widely held just a few decades ago (that gay people shouldn't be allowed to get married, for example), have become less and less popular - to the point that many consider holding such views reprehensible.
What does the future look like? Will traditional religious institutions embrace progressive causes or stick to their ways? If they go the latter route, could it affect their ultimate survival?